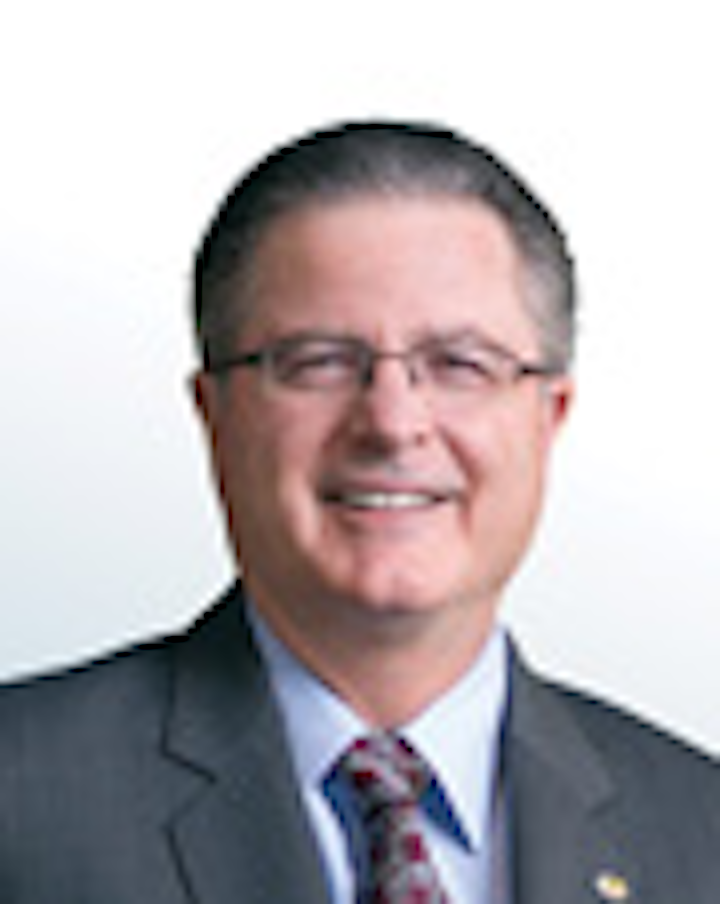 People
John S. Watson will retire from Chevron Corp. and its board on Feb. 1, 2018, after 37 years of service, including eight years as chairman of the board and CEO. The Chevron board of directors has elected Michael K. Wirth as the successor. Wirth is currently vice chairman of the board and executive vice president of Midstream and Development.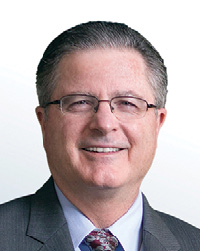 Watson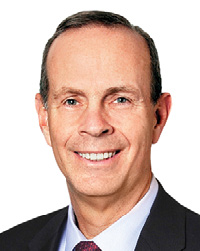 Wirth
The BHGE board of directors has elected the company's President and CEOLorenzo Simonelli as chairman of the board. Simonelli succeeds former GE Chairman and CEO Jeff Immelt, who retired. In addition, Larry Nicholshas resigned from the BHGE board.
Statoil's board of directors and CEOEldar Sætre have agreed that he will continue as CEO after he turns 62 in February 2018. He assumed the role on Feb. 4, 2015.
The Dresser-Rand business has appointedPaulo Ruiz Sternadt as CEO.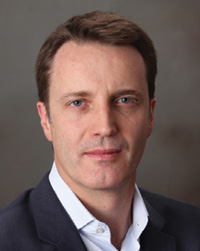 Sternadt
Nils Cohrs has joined the Oil & Gas Authority as head of decommissioning. He replaces the acting head of decommissioning Gunther Newcombe, who will continue in his permanent role as operations director.
Wintershall Norge has hiredHugo Dijkgraaf as managing director.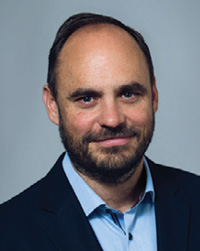 Dijkgraaf
Matt Jenkins has joined Well-Safe Solutions as director of well abandonment.
Simmons Edeco has hiredNiels Versfeld as CEO.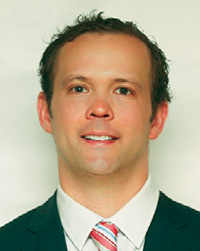 Versfeld
Sam Gray, who recently retired as Senior Researcher, Subsurface Imaging, CGG, has received the Society of Exploration Geophysicists' Maurice Ewing Medal.
Alasdair Fergusson has joined ClearWELL Oilfield Solutions as managing director.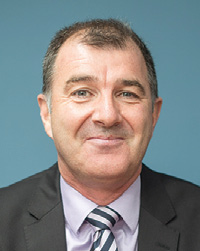 Fergusson
Anadarko has namedMitch Ingram as executive vice president, International & Deepwater Operations and Project Management. He will oversee Anadarko's development and production activities in Algeria, Ghana, the Gulf of Mexico, and Mozambique, and will also assume responsibility for the company's worldwide project-management and construction activities.
Well Centric has appointedGary Smart as CEO.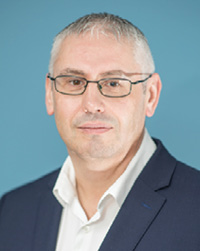 Smart
Aqualis Offshore has promotedDr. Bjarte Røed to head of its Norwegian operation.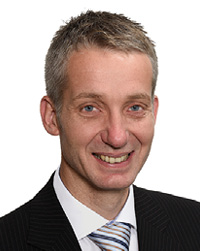 Røed
Petrofac Ltd. has appointedJohn Pearson as chief corporate development officer and group managing director, Western Hemisphere.
MOL Norge has appointedHaakon Haalandas managing director.
PJ Valves has appointedTien Do as group operations director to its UK office.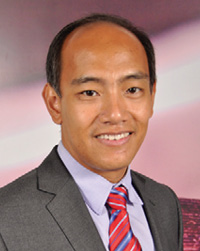 Do
The University of Aberdeen Business School has appointedPeter Jones as honorary professor.
N-Sea has appointedJörg Butgen as business development manager.
Galtway Industries LLC has namedFrank Cantrell IV as business development and marketing representative.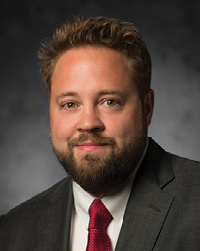 Cantrell IV
The 2017-2018 elected officers for the American Association of Drilling Engineers (AADE) Lafayette Chapter are:Kristy Bonner, president, Foster Marketing; Jerred Clark, first vice president, PetroQuest; Craig Durio, second vice president, Sierra-Hamilton; Jarrod Suire, secretary; and Sharon Moore, treasurer, Halliburton Energy Services, Inc. The 2017-2018 steering committee includes: Al Wambsgans, steering committee chairman, DC International; Derrick Daigle, Halliburton Energy Services; Jeffery Svendson, Advanced Logistics, LLC; Craig Castille, Stone Energy; Rick Farmer, Double R Resources; Bruce Jordan, Stokes & Spiehler; and Alden Sonnier, FDF – Francis Drilling Fluids.
Wellsite Fishing and Rental Services LLC has appointedRyan Henderson as vice president of sales and marketing.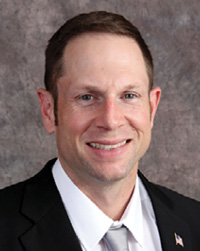 Henderson
Company News
Wood Group has completed the acquisition of Amec Foster Wheeler.
Royal IHC has acquired 50% of the share capital of Rotterdam Offshore Group (ROG). The aim is to strengthen IHC's ship repair and conversion capabilities through adding a dedicated facility in Rotterdam, with uninterrupted access to open sea. ROG provides lay-by facilities for vessels up to 300 m (984 ft) long, heavy-lift crane capacity, a large yard area, and a fully equipped workshop. The site has supported various conversion, ship repair and (de)mobilization projects for some of the largest offshore and maritime contractors. Royal IHC designs and building vessels and equipment for the offshore, dredging, and mining sectors, and manages major renovations and ship repair projects in other parts of the world. By joining forces with ROG, the company aims to expand its services for complex renovations and conversions for the entire spectrum of offshore and other vessels.
In Memoriam
Bruce Laws, oil and gas company executive, passed away on Aug. 23, 2017. Before joining Maersk Oil as President-Houston, Laws served in an executive capacity for Chevron and Murphy Oil. In addition to his executive-level duties, Laws was a recognized oil and gas subject matter expert, and frequently gave best practices presentations at industry events such as the Offshore Technology Conference, and Offshore magazine's inaugural Offshore Leadership Forum.
George Alcorn, former chairman of the Independent Petroleum Association of America (IPAA), passed away on Oct. 10, 2017. Alcorn, a third-generation independent oil and gas producer, served as chairman from 1993-1995. He served as chairman of IPAA's Natural Gas Committee and represented IPAA as a member of the North American Free Trade Task Force in meetings with the George H.W. Bush Administration, the Department of Commerce, and Congress. He also co-founded, chaired, and represented IPAA on the Natural Gas Council.
Emersonhas agreed to acquire Paradigm, a software solutions provider for the oil and gas industry, for a purchase price of $510 million. The company has also acquired GeoFields Inc., a global supplier of software and implementation services for pipeline integrity data collection, management and risk analysis for the oil and gas industry. Its software enables pipeline operators to collect critical integrity data, perform risk modelling and high consequence area risk analysis and prioritize pipeline integrity-related maintenance and asset management activities. Terms of the acquisition were not disclosed.
TechnipFMC has agreed to acquire Plexus' wellhead exploration equipment and services business for jackup applications. By expanding into the mudline and high-pressure/high-temperature arena TechnipFMC aims to be a leading provider of products and services to the global jackup exploration drilling market. It will integrate the business into the TechnipFMC Surface Technologies division, with various specialist personnel from Plexus also transferring. The business will continue to operate from its existing location in Dyce, north of Aberdeen.
In addition, Plexus' subsidiaryPOSL will enter into a collaboration agreement with TechnipFMC to jointly develop existing POS-GRIP IP technology for applications outside of jackup exploration. Initially Plexus Group will receive a gross cash consideration of £15 million ($19.7 million), subject to certain adjustments, and a further £27.5 million ($36.2 million) based on the future performance of the Jackup Business during a three-year period.
Global Marine Group (GMG) has entered into an agreement to acquire Fugro's trenching and cable lay services business. The purchase is valued at around $73 million, and would involve the transfer to GMG of 23 Fugro employees based in Aberdeen, the M/V Symphony, two Q1400 trenchers, and two work-class ROVs. In addition, Fugro will become the company's preferred provider of marine site characterization and asset integrity services.
AFGlobal has acquired the Axon pressure pump technology and product line from Amkin Technologies, LLC. The acquisition of the Axon pump technologies and ability for AFGlobal to provide fluid and power ends in conjunction with its pressure pumping systems, the company claims, will help improve cost, durability, and capability with ease of systems integration.
Seanamic Group has acquired Flexlife, a specialist in integrity management of flexible pipelines and umbilicals, with offices in Aberdeen and Houston. Flexlife has developed patented monitoring and repair technologies.
EnerMech has won a five-year contract to provide and service hose and associated fittings for Shell's Prelude FLNG vessel offshore northwest Australia. The company will manage the program from its Henderson base in Perth, with engineering and service support from regional facilities across Australia, including Darwin in the Northern Territory.
Subsea 7 has agreed to acquire the remaining 50% of its joint ventures Normand Oceanic and Normand Oceanic Chartering from Solstad Farstad. This will give Subsea 7 sole ownership of the Normand Oceanic flex-lay and heavy construction vessel which Solstad is managing under a long-term charter to a third party. In addition, Subsea 7 will assume all obligations related to an outstanding loan of about $100 million. Both acquired entities will become wholly-owned subsidiaries of the company.
Subsea 7 and Sapura Energy Berhad have agreed to terminate the SapuraAcergy joint venture. SapuraAcergy's heavy-lift and pipelay vessel,Sapura 3000, has been sold to a subsidiary of Sapura Energy Berhad. The decision reflects both companies' revised strategic priorities. Subsea 7 said it remains committed to the Asia/Pacific region, with offices in Malaysia, Australia, Indonesia, and Singapore.
Dutch Offshore Contractors (DOC) has signed a memorandum of understanding with UK-based engineering group Swan Hunter. Swan provides a range of offshore installation equipment for flexible pipelines, umbilicals, and power cables. DOC is a specialist in heavy transport and project logistic services with a "direct to sea" terminal in Vlissingen. The two companies plan to offer a comprehensive service package from cable factory to storage hub to installation vessel and long-term storage, including a mob-demob quay for clients' installation vessels.
Sparrows Group has teamed up with Accra-based Hydra Group to form Sparrows Offshore Ghana. The joint venture will provide crane, lifting and inspection services in Ghana.
NEL has committed £200,000 ($265,000) toward further development of its wet gas flow testing facility in central Scotland. This is claimed to be sole independent commercial laboratory that can generate wet gas flows using water and oil simultaneously, replicating actual field conditions. The new equipment investment should help cut time spent on maintenance, improve flow rates, and optimize control of test points.
DNV GL has acquired ComputIT, a specialist independent company for computational fluid dynamics software and R&D.
Wärtsilä has acquired Guidance Marine Ltd., a vessel positioning technology provider.
N-Seahas opened an office in Stralsund, Germany, to support the country's offshore renewable energy market.
eDrillinghas signed a memorandum of understanding with Petrovietnam University (PVU) to pursue digitalization of drilling operations in Vietnam. The university, formed in 2010, undertakes R&D and training for the development of human resources at Vietnam's state oil company Petrovietnam. eDrilling will provide software solutions ranging from planning, through training, real-time operations, analysis, to learning. 
Sproule has hired of Marcos y Asociados to provide local business development support in Mexico.
GEODynamics Inc. has finalized payments of all future royalties to QinetiQ Group, plc toward the portfolio of US and International patents related to reactive oil and gas well perforating. The company now owns its entire reactive portfolio unencumbered.
Aquilon Energy Services has opened a new, expanded office in the Esperson building in downtown Houston.
Add Energy has secured orders from three North Sea operators for environmental management and reporting software (NEMS Accounter). All are one-year service contracts, with options, to provide bespoke online environmental accounting and management systems. NEMS Accounter is designed to help ensure environmental compliance in regions with strict environmental regulations. The software, which employs cloud-based technology, involves no installation or set up costs and is therefore fully operational from day one, and can be scaled up for future operations.
Heerema Marine Contractors has announced that it intends to restructure due to the continuning low oil price and decreased work volumes.