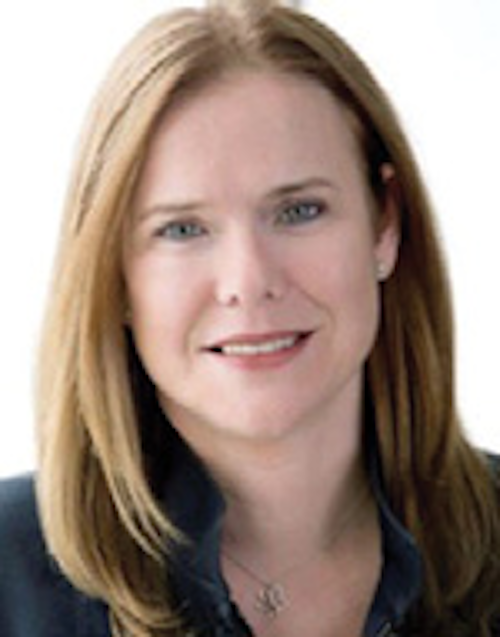 People
BP has appointedStarlee Sykes as regional president for the Gulf of Mexico and Canada. In her new role, Sykes will serve as the chairman of BP Exploration & Production Inc. and will be a member of the board of directors for BP America Inc. She also will serve on the board of directors for the Center for Offshore Safety and on the industry advisory board for Texas A&M's Department of Petroleum Engineering. She succeeds Richard Morrison, who has retired after 37 years of service.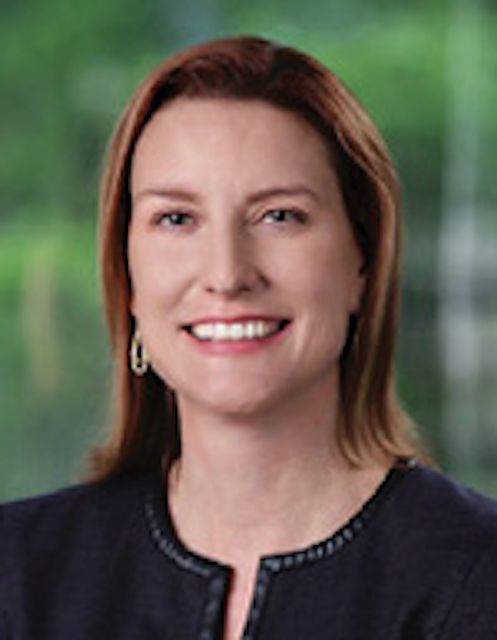 Sykes
Jan Arve Haugan has resigned as president and CEO of Kvaerner to become CEO of Aker Energy. Kvaerner has appointed Idar Eikrem as interim CEO.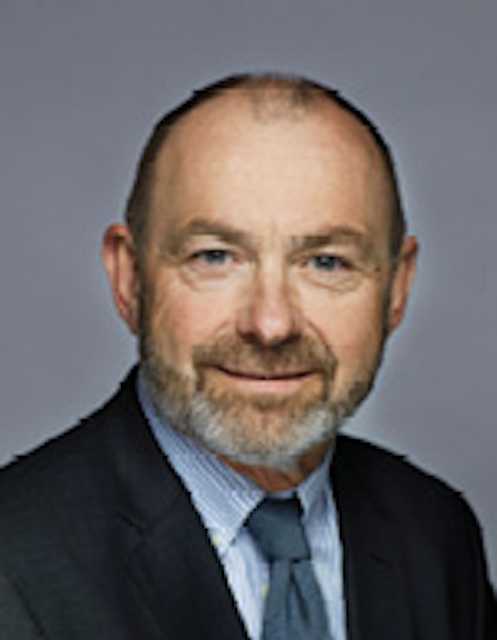 Haugan
Tap Oil Ltd. has appointedChris Newton as chairman.
Chevron Corp. has appointedBruce Niemeyer as corporate vice president of Strategic Planning, and has elected Jim Umpleby to its board of directors. He will serve on the Board Nominating and Governance Committee as well as the Management Compensation Committee.
Exxon Mobil Corp. has electedSteven A. Kandarian to its board of directors.
Cluff Natural Resources has appointedGraham Swindells as CEO. He succeeds Algy Cluff, who remains chairman.
Graham Martinhas joined the United Oil & Gas plc board of directors as a non-executive chairman.
W. Mark Meyer has joined Apache Corp. as senior vice president, Energy Technology Strategies.
Meyer
Tidewater Inc. has appointedJohn T. Ryndas president and CEO and a member of the board of directors.
The Murphy Oil Corp. board of directors has electedDavid R. Looneyto serve as executive vice president and CFO. He succeeds John W. Eckart, who has retired after nearly 28 years of service.
Phoenix HSEQ managerPreeti Mehta has joined the working committee on measuring barrier strength for the Center for Offshore Safety.
Oil and Natural Gas Corp. has appointedRajesh Kakkar as director (offshore).
Kakkar
GulfMark Offshore Inc. has promotedSamuel R. Rubio to CFO.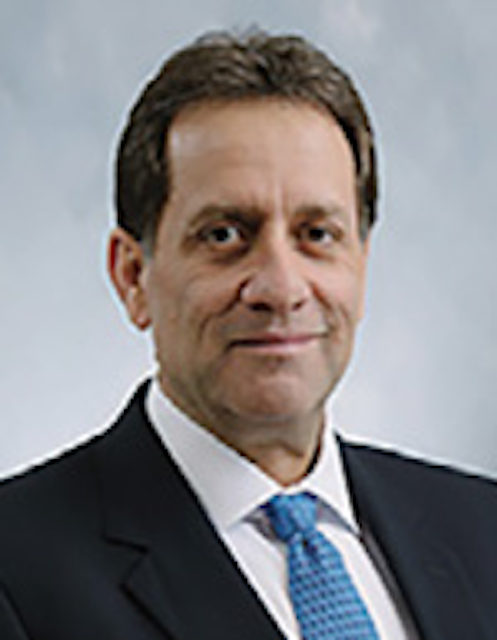 Rubio
Mermaid Maritime has appointedMark Midgley as COO.
Brady M. Murphy has joined TETRA Technologies as president and COO.
Knut Eriksen has joined the FairfieldNodal board of directors.
Salah Farid Tantawy has joined Xodus Group as general manager in Egypt.
Andy Readyhough has joined Ecosse Subsea Systems as global business development manager.
J2 Subsea, an Acteon company, has appointedChristian Blinkenberg as general manager based in Aberdeen.
Christian Berven has joined Aquaterra Energy as business development director.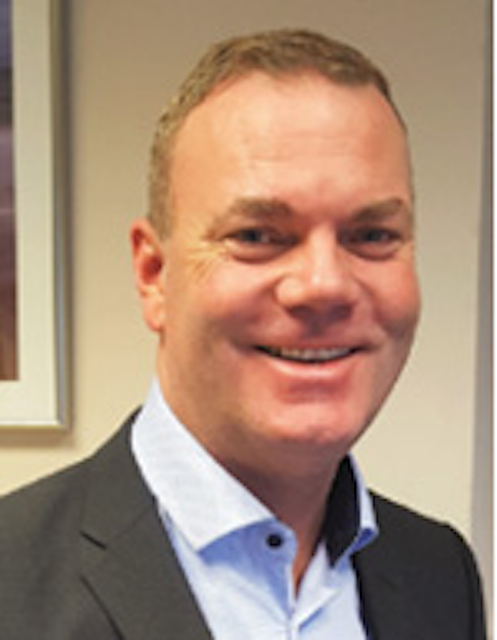 Berven
SIMMONS EDECO has hiredGavin Sherwood as base manager – Denmark.
Interventek Subsea Engineering has appointedBruce Stuart as sales and business development director.
Oil & Gas UK has appointedGareth Wynn as director of the Stakeholder and Communications Team, Matthew Abraham as director of the Supply Chain and Health, Safety and Environment Team, andKaris Thain as membership relations manager.
Forth Ports has appointedRyan Porteous as the new harbour master for the ports of Dundee, Methil, and Kirkcaldy. He is responsible for all marine operations on the River Tay.
AgileTek has hiredSoo-hyeong Kim as a graduate engineering analyst, and Andrew Olson as business development engineer.
Steve Gibson has joined Craig International as country manager for the Middle East.
Singular has hiredLance Nelson as Americas director, Louisa Batten as EMEA director, and Mike Harper as EMEA business development manager.
Company News
TechnipFMC has signed an agreement to acquire a 51% stake in Island Offshore's subsidiary Island Offshore Subsea AS. The latter provides riserless light well intervention (RLWI) project management and engineering services for plug and abandonment, riserless coiled tubing and well completion operations, including various proprietary designs. TechnipFMC and Island Offshore plan to form a strategic cooperation agreement to deliver RLWI services worldwide, including TechnipFMC's own RLWI capabilities. As a result, Island Offshore Subsea AS will be rebranded and become the operating unit for TechnipFMC's global RLWI activities.
AVEVA has acquired intellectual property rights to the engineering design database and design productivity software EDD and PDMSi, developed by Shell International Exploration and Production. EDD is designed to improve project efficiency by automating design processes, providing time and cost savings. The PDMSi application layer, AVEVA adds, cuts drawing production time by up to 85%, as proven on various Shell deepwater projects. AVEVA plans to extend the EDD and PDMSi improvements and efficiency gains to its standard software portfolio, and to make these available to its EPC client plant operators.
Cyberhawkhas inspected more than 350 risers on 63 offshore platforms for Dubai Petroleum over a one-month campaign, as part of a framework agreement. The inspection, performed by the company's unmanned aerial vehicles, generated more than 90 engineering inspection reports. During the campaign the company generated daily reports to notify Dubai Petroleum of potentially serious defects. It also inspected three elevated flare stacks and 24 bridges.
Neptune Energy Group has completed its acquisition of ENGIE E&P International. Following the transaction, Neptune has E&P interests across the North Sea, North Africa, and Southeast Asia, which in 2017 produced a net 154,000 boe/d.
Subsea 7 has agreed to acquire a 60% interest in consultants Xodus Group from Chiyoda, with the latter remaining a 40% joint venture partner. Xodus will continue to operate independently of its parent companies, providing what Subsea 7 stressed would be unbiased engineering and advisory services to the energy industry and objective advice to help clients maximize returns from their projects.
Honeywell has unveiled its first industrial cyber security center of excellence (COE) at its Middle East headquarters in Dubai. This features a safe off-process environment to test and demonstrate process control network vulnerabilities and threats; train customers with real-time attack simulations; and provide customer consultations. The new COE facility provides distributed control systems, a physical plant process, data analytics and networking equipment capable of supporting training sessions, demonstrations, workshops, and cyber-attack simulations.
Proforma Safety International and LOMAK Energy Services Inc. have partnered to offer experienced safety, project management and engineering services to support the development of the oil and gas industry in Guyana.
Texo DSI (UKCS), the offshore division of unmanned aerial vehicle provider Texo Drone Survey and Inspection, is teaming up with Integrity XL, a specialist in integrated solutions for the global oil and gas industry. The partnership will involve Texo DSI (UKCS) providing various UAV-based survey and inspection solutions for Integrity XL projects.
Enpro Subsea has secured financial support from EV Private Equity. The company, formed in 2011, is currently working on projects offshore the UK, West Africa, and in the Gulf of Mexico. It aims to further develop its patented flow access module technology and to build up its flow intervention services and decommissioning capabilities.
TheFlow Measurement Institute (FMI) has merged into the Institute of Measurement and Control (InstMC) to form a new flow measurement special interest group (SIG). NEL and Coventry University in the UK established FMI in 2014. Currently it has more than 550 members from across the world, including oil and gas operators, manufacturers, academia, service companies and laboratories.
FMI is designed to help companies drive flow measurement developments relevant to future challenges. The merger with InstMC should provide further opportunities to contribute to standards bodies, education, technology development, and government policy. SIG will continuously review future priorities for flow measurement research and infrastructure with end-users, instrument manufacturers, regulators, trade bodies and research associations, across a broad range of flow measurement applications.
TAQA has awarded Sparrows Group two five-year contracts to provide crane operations, maintenance, rigging loft and fixed lifting inspection services to its UK northern North Sea facilities. Under one of the contracts, Sparrows will be responsible for crane operations and maintenance covering all mechanical, HVAC, electrical, hydraulic, pneumatic, instrumentation and structural needs. It will also perform inspection, engineering and technical support across all aspects of TAQA's mechanical handling equipment, including crane upgrade, structural analysis of crane booms, re-engineering of obsolete components, assembly, and modification and improvement schemes. The second contract calls for provision of rigging lofts and fixed lifting inspection services.
BP has awarded Sparrows Group a three-year contract to manage crane operations and maintenance on the Greater Plutonio and PSVM FPSOs offshore Angola. It will provide crane operators, maintenance, repair and refurbishment, comprehensive deck services, and control and certification of fixed and portable lifting equipment. It will also be responsible for full project management, planning and coordination, technical support, and training.
Repsol Sinopec Resources UK has awarded Sparrows Group a three-year contract to provide crane management services on 10 operated assets in the North Sea.
Aker Solutions and software provider Cognite have agreed to collaborate on the development of digital solutions to improve efficiency of energy assets. This will involve Aker Solutions using Cognite's industrial data platform to compile and analyze large volumes of data from offshore installations, offering the owners suggestions for performance improvements at any stage of the asset's life. Cognite's platform aggregates and structure large amounts of data from all types of industrial systems, from real-time sensors to equipment hierarchies, maintenance logs, process diagrams and 3D computer-aided design models.
Emerson and AspenTech have teamed up to deliver asset optimization software solutions along with global automation technologies and operational consulting services.
Waypoint Leasing has opened an office in Hong Kong to support its operations and customer base in China and the Asia/Pacific region.
Madison Industries has acquired drilling component specialist Centek Group.
Sun Coast Resources Inc. has opened its newest facility in Broussard, Louisiana.
Chrysaor has awarded Tenaris a long-term agreement to provide oil country tubular goods casing and tubing and associated services in the UK North Sea. The scope of the three-year contract includes provision of Tenaris' 'Rig Direct' model, which covers a wide range of services from string design to running assistance on-site.
SpotSee has opened a new facility in Chihuahua, Mexico.
Unique Group has formed a dealer agreement for the Middle East region with Kongsberg Maritime. Under the cooperation, Unique Group's offices in the region will offer sale and service of Kongsberg's underwater mapping, navigation, acoustics and camera systems to clients in Bahrain, Saudi Arabia, Kuwait, Qatar, and the UAE.
Dril-Quip Asia Pacific Pte Ltd. has won a contract to supply top tensioned riser (TTR) systems and related services for the Repsol-operated Ca Rong Do project offshore Vietnam. The company will provide a drilling TTR system and multiple TTR systems for the production, gas injection and water injection wells. The systems will include tieback connectors, tapered stress joints, riser joints, riser connectors, keel joints, tensioner joints, spool joints, flexible jumpers, surface wellheads, surface trees, control umbilicals, and tensioner systems.
Noble Energy has contracted Schlumberger to engineer and supply a 2,000-ton single-lift process module for installation on the Leviathan production platform in the Eastern Mediterranean. The scope of the contract includes pretreatment, salt removal and regeneration of monoethylene glycol (MEG) for reinjection in the subsea flowlines for hydrate inhibition. Schlumberger will supply its PUREMEG reclamation and regeneration system. Project management, engineering, fabrication, installation support, and life of field activities will be managed by a globally integrated team.
Kongsberg Maritime has contracted CMR Group to provide closed circuit TV (CCTV) systems for two new semisubmersible heavy-lift, construction and accommodation vessels under construction in Shanghai. Kongsberg is responsible for to supplying and integrating all the vessels' electrical, telecommunications, and integrated control systems. The CCTV systems, housed within IP-rated, stainless steel enclosure housings, will monitor hazardous areas and other components and machinery, and will be designed to withstand harsh offshore conditions. CMR is supplying more than 140 cameras.