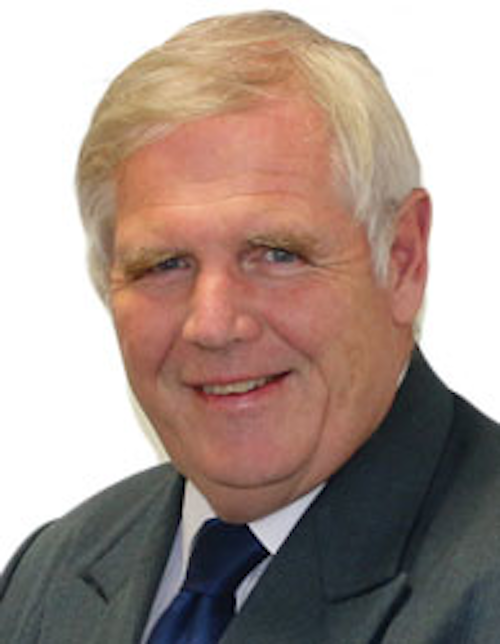 People
Statoil ASA has appointedJannicke Nilsson as executive vice president and COO. She succeeds Anders Opedal, who will lead the development of the company's operations in Brazil as the new country manager. He will assume his new role on Jan. 15, 2017. He will succeed Pål Eitrheim, who has been named chief procurement officer.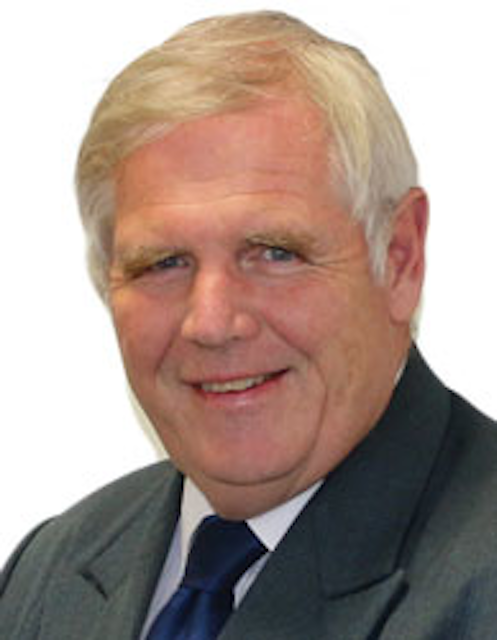 Lloyd
The Nautical Institute has appointedCaptain John Lloydas CEO, effective May 2017.
The board of directors of Paragon Offshore plc has appointedDean E. Taylor as interim president and CEO. He succeeds Randall D. Stilley. The board also has named Lee M. Ahlstromas interim CFO. He succeeds Steven A. Manz.
Decom North Sea has electedSimon Gibb, Kevin Illingworth, Dick Lagerweij, Donald Martin, Mike Pettigrew, Will Rowley, Ron van der Laan, and Tiana Walker to its board of directors. Andrew Sneddon has been re-elected to the board.
The Woodside board of directors has appointedIan Macfarlane as a non-executive director.
Weatherford International plc has appointedRobert Rayneas chairman of the board and Krishna Shivram as interim CEO. They succeed Bernard J. Duroc-Danner.
INPEX Corp. has appointedMasayuki Furuya as senior coordinator, Caspian Sea Group Exploration and Production Unit; Hajime Asayama as project general manager, Eurasia and Middle East Project Division; Kei Fukuias general manager, Planning and Coordination Unit Masela Project Division; and Kazunori Jimbo as Senior Coordinator, Construction and Maintenance Unit Domestic Project Division.
John S. Weinberg has joined Evercore as chairman of the board and executive chairman.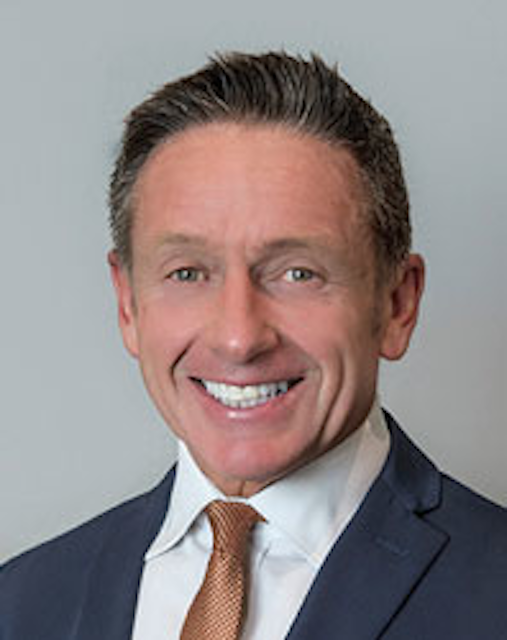 Arnold
M² Subsea has appointedMike Arnold as president and CEO, Mark Wood as operations director, and Mike Winstanley as business development director.
Tower Resources plc has appointedJeremy Asher as chairman and CEO. He succeeds Graeme Thomson, who has agreed to serve as a non-executive director. Nigel Quintonhas resigned as exploration director, and Philip Swatman and Philip Frank have resigned as non-executive directors.
Sam McKee has joined Intellian as vice president of Americas sales, and Edward Joannides has joined as general manager. He will lead the Americas business unit.
Oceaneering International Inc. has appointedStephen P. Barrettas senior vice president, business development.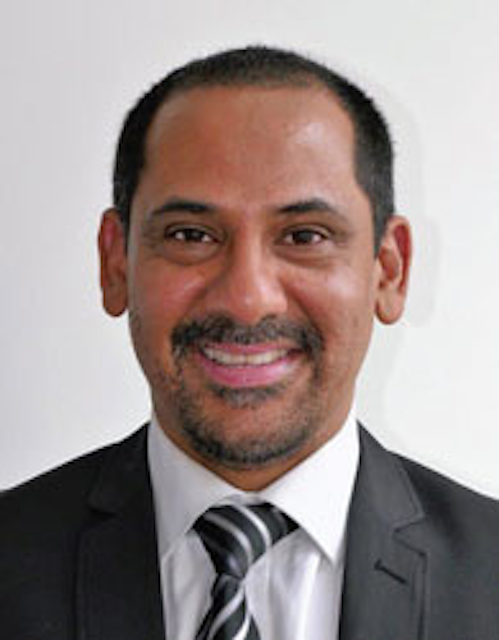 Bux
Imraan Buxhas joined Global Maritime Consultancy & Engineering as principal port engineer, based in London.
Phoenix International Holdings Inc. has appointedPatrick Keenan Jr. as president.
Ray Maza has joined the Seanic Ocean Systems business development team.
Hydro Group has appointedWilliam Mildon, as president of newly formed Hydro Group Systems Inc. - a wholly owned subsidiary in Pinellas County, Florida.
ValvTechnologies Inc. has namedHerman Benard, Jr. as director of manufacturing operations.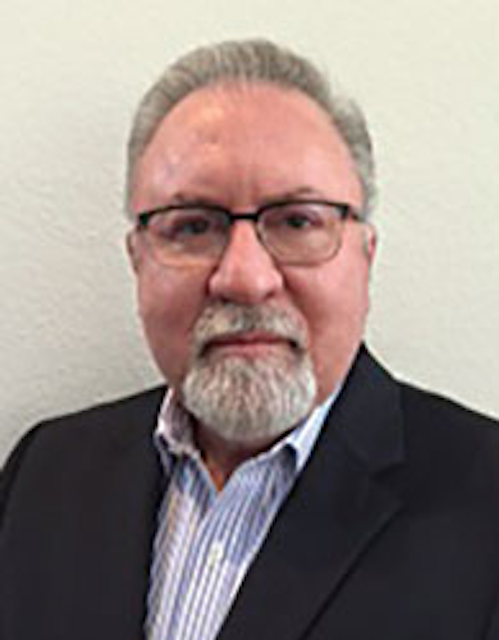 Murphy
Jon R. Murphy has joined the Delmar Systems Inc. global business development team.
The PDL group of companies has deployedMichael Shanley to Singapore on a permanent basis to lead the growth of its Asian business.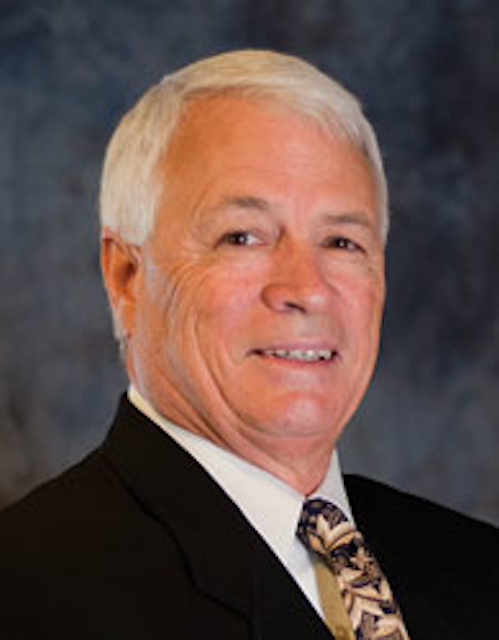 Rachal
Oilfield Helping Hands has appointedGregory Rachalas president.
The 2016-2017 officers for the Lafayette Chapter of the American Association of Drilling Engineers (AADE) are:Kristy Bonner, president, arrangements committee chairman, publicity committee chairman and website committee (Foster Marketing); Jerred Clark, first vice president and programs (Petro Quest);Taylor Brazzel, second vice president and membership committee chairman (Chalmers, Collins & Alwell, Inc.);Jarrod Suire, secretary (Cardno PPI Quality and Asset Management, LLC); and Sharon Moore, treasurer, national board at-large representative and website committee (Halliburton Energy Services, Inc.). The 2016-2017 steering committee charged with guiding the efforts of the Lafayette Chapter and ensuring AADE's mission includes Al Wambsgans, steering committee chairman and director emeritus (DC International); Derrick Daigle, steering committee and chapter representative (Halliburton Energy Services, Inc.); Jeffery Svendson, sporting clays chairman and Nicholls State scholarship liaison (Advanced Logistics, LLC); Craig Castille, steering committee (Stone Energy);Rick Voth, steering committee and scholarships committee chairman (Blackhawk Specialty Tools, LLC); Jay Gallet, steering committee (retired); Rick Farmer, steering committee, golf committee co-chairman, national at-large director and national AADE president (Stone Energy); and Alden Sonnier, steering committee, finance committee and joint industry committee (Francis Drilling Fluids). Other committee chairmen serving on the board include: Andre Arceneaux, director emeritus - Lafayette and national chapters; Jaime Crosby, director emeritus (Chevron); Joe Bernard, F5 committee chairman (Pro-T); Bryce Percle, ULL student section liaison (Baker Hughes);Tim Mannon, golf committee co-chairman (Stone Energy); Sid Breaux, Knowledge Box (Breaux Engineering);Bruce Jordan, ULL fluid lab chairman (Stokes & Spiehler); and Doug Keller, director emeritus (retired).
Company News
GE andBaker Hugheshave entered into an agreement to combine GE Oil & Gasand Baker Hughes to create an equipment, technology, and services provider with $32 billion of combined revenue and operations in more than 120 countries. The agreement has been unanimously approved by the boards of directors of both companies and the transaction is expected to close by mid-2017. The new company will combine the digital solutions, manufacturing expertise and technology from the GE Store and Baker Hughes' standing in the oilfield services market.
Akastor ASA has an agreement to sell Fjords Processing to National Oilwell Varcofor NOK1.2 billion ($145.7 million) on a debt- and cash-free basis.
SBM Offshore has inaugurated its new R&D facilities at Carros - Le Broc, near Nice in southern France. The laboratory, occupying an area of 2,300 sq m (24,757 sq ft), will undertake a variety of testing and research programs for the company's new technological developments.
Exova has signed a three-year framework agreement with Saipem to provide a full range of testing services, primarily for the company's Italian oil and gas operations. Under the £8.5-million ($10.38-million) contract, Exova will perform mechanical, fracture mechanics, corrosion, weldability, SEM, coatings, chemical analysis, and environmental testing. To fulfil the contract scope, Exova has invested more than £190,000 ($231,992) in specialized equipment at its Italian laboratories, including a 1,200-kN tensile frame and adding single edge notched tensile testing capability in sour service.
SpeedCast International Ltd. has entered into a definitive agreement to acquire fellow satellite communications and network service provider Harris CapRock in a cash transaction valued at $425 million. The transaction is expected to be completed by the end of 1Q 2017 subject to customary closing conditions, including anti-trust and regulatory approval.
Lloyd's Register has acquired RTAMO, a software consultancy based in Aberdeen providing solutions designed to reduce maintenance costs for asset owners.
Schlumberger has opened a new reservoir and rock analysis laboratory in Abu Dhabi.
Valvitalia has acquired Nuova Giungas, a manufacturer of monolithic isolation joints intended for pipelines.
Aker Solutions has agreed to buy 70% of C.S.E. Mecânica e Instrumentação Ltda. The agreement includes an option to purchase the remaining 30% of the company three years after the close of the transaction, which is expected by the end of 1Q 2017. The parties agreed to not disclose the purchase price. The acquisition is subject to approval by Brazilian competition authorities. It will remain a separate legal entity with a management team consisting of personnel from each company.
MacArtney Underwater Technology Group has acquired a majority interest in Danish contractor ASME, which designs and manufactures equipment used offshore and in ocean science.
McDermott International Inc.has opened a new office in Al Khobar, Saudi Arabia. The new location gives the company the ability to expand its existing workforce in the Kingdom by 300.
Costain, Axis Well Technology, BMT Cordah,and DNV GL are teaming up to deliver a collaborative offshore decommissioning service. Integrated DECOMwill offer front-end engineering and environmental solutions, providing integrated support for oil and gas operators looking to take redundant facilities out of service. Collectively, they claim to provide the capability and capacity to deliver the entire decommissioning work scope up to approval of the project's decommissioning program, from subsurface to structure.
Australian independentMEO Australiahas renamed itself Melbana Energy. It chose the new name following a review and consideration of cultural issues relevant to the company's areas of operation.
Independent private equity firmEnergy Ventures is offering to invest $200 million in North Sea oil and gas businesses. It is focusing on companies in need of access to finance for stabilization purposes or to pursue continued growth.
Dril-Quiphas completed the acquisition of TIW Corp.,a provider of liner hanger systems and related equipment and services.
Churchill Drilling Tools has opened a bespoke tooling and service workshop in Abu Dhabi. The facility, in ICAD III, Mussafah, has a workshop floor area of more than 11,000 sq ft (1,022 sq m), with an additional 2,000 sq ft (186 sq m) of office accommodation.
Coretrax has relocated its Saudi Arabian operations into a custom-built 130,000-sq ft (12,077-sq m) premises in Dammam. This includes office space to accommodate 150 personnel and a warehouse/training complex. Initially a 50-strong team will work from the base, with the company targeting a further 45 recruits over the next 12 months.
IOS InterMoor, an Acteon company, has opened a new mooring base in Fensfjord, Norway near Bergen. Located on the Wergeland Base in Sløvågen, the facility boasts modern office space, a large meeting room for mobilization briefings and a 2,000-sq m (21,528-sq ft) warehouse, which will be used for inspection, maintenance and repair of mooring equipment, as well as for storage and preparation of mooring components prior to mobilization. The outdoor storage space around the building is 25,000 sq m (269,098 sq ft) and asphalt covered.
Hoover Container Solutions, Ferguson Group,andCHEP Catalyst & Chemical Containershave merged to form the independent joint venture company, Hoover Ferguson Group.
Schlumberger has signed a five-year agreement with Accenture to provide transformational finance and accounting business process outsourcing services through 2021.
Team Oil Tools, LP, Antelope Oil Tool & Manufacturing Co., LLC,and Isolation Technologies, LLC have merged to form Innovex Downhole Solutions Inc., a downhole products and technologies provider.
Ikon Sciencehas won the 2016 Energy Institute Award for Technology for RokDoc Ji-Fi, a software system that generates high fidelity 3D quantitative geological and fluid images from seismic data volumes.
KBR has selected and implemented Intergraph Smart 3D fromIntergraph Process, Power & Marine to improve the execution of key projects for the design and construction of offshore platforms and large LNG liquefaction plants.
D3 Consultinghas introduced an upgrade to its Decommissioning Assurance through Waste kNowledge (DAWN) system. DAWN is claimed to be the world's only information management system for preparing materials inventories and managing waste throughout the decommissioning process. It has been developed to ensure offshore decommissioning follows regulatory compliance. Following industry feedback, D3 Consulting upgraded the system to include comprehensive waste management protocols.
Hyundai Heavy Industries will split its non-shipbuilding divisions into independent companies as it looks to improve management efficiency and sharpen its core competitiveness. Under the plan sanctioned at its recent board of directors meeting, the current Shipbuilding, Offshore & Engineering, and Engine & Machinery Division will form a new Hyundai Heavy Industries. Existing non-shipbuilding divisions of Electro Electric Systems, Construction Equipment and Robotics, Green Energy Division, and Integrated AS unit will be separate business entities tentatively named as Hyundai Electric & Energy System, Hyundai Construction Machinery, Hyundai Robotics, Hyundai Heavy Industries Green Energy, and Hyundai Global Service, respectively.
New book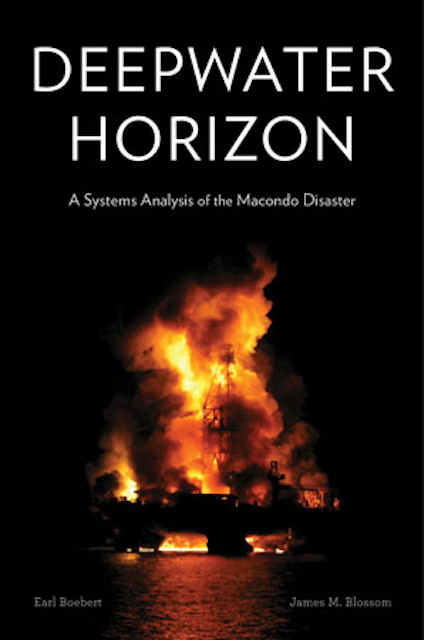 Senior systems engineers Earl Boebert and James Blossom have writtenDeepwater Horizon, a new book published by Harvard University Press that offers a comprehensive account of the event and its causes. The authors analyze the complex interactions of technology, people, and procedures involved in offshore drilling to illustrate a systems approach that can help readers gain a better understanding of how this and similar incidents have occurred, and how they can be prevented.