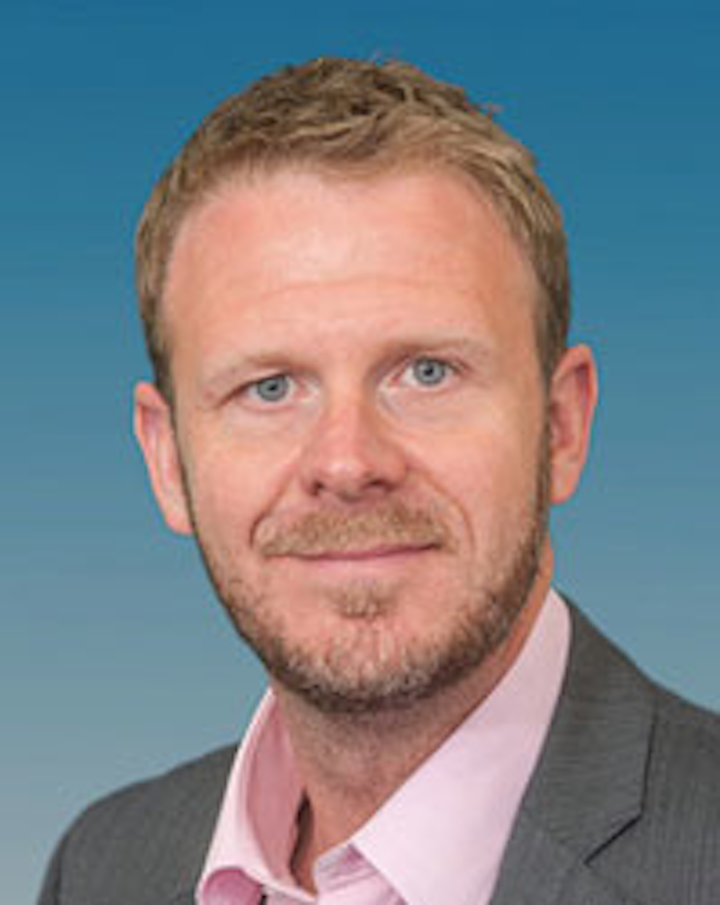 People
GC Rieber Shipping ASA has appointedChristian W. Berg as CEO.
Tullow Oil has appointedLes Wood as executive director and CFO. He succeeds Ian Springett, who resigned due to ill health.
MODEC International Inc. has appointedYuji Murakamias president and CEO.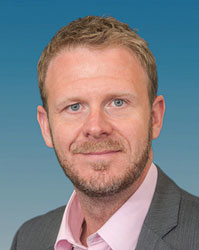 Quin
The International Well Control Forum has namedAntony Quin as CEO.
Ragnhild Wiborg has resigned from the Sevan Marine Ltd. board of directors. The company has appointed Douglas Smith as director and Audit Committee chairman.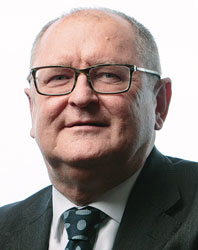 McDonald
OPITO has appointedJohn McDonald as CEO.
Kiran Chandrasekharan has joined Viking SeaTech as naval architect.
Noble Corp. has appointedRobert W. Eifler as vice president and general manager - Marketing and Contracts.
Petrosys has hiredScott Tidemann as CEO.
AG&P Engineering Inc. has namedAlfred Moujaes as head, Nancy Ballout as vice president Process Operations, David Franklin as vice president Engineering, Julio Rios as vice president Technology, Charles Rice as principal piping engineer, Ali Aga as project manager for Engineering Procurement and Construction, and Linna Wang as principle process engineer.
Seacroft Marine Consultants has appointedRichard Pearce to the role of marine engineering and dynamic positioning manager.
Tim Charters has joined the National Ocean Industries Association as senior director of governmental and political affairs.
Baker Hughes, a GE company has namedPhil Mueller as vice president, investor relations.
Hunting Energy Services has appointedStåle Granberg as business development manager for Norway as it targets further growth in the Scandinavian oil and gas market.
Stress Engineering Services Inc. has appointedBrian Weaver as sales manager.
Nick Clark has joined RVA Group as operations manager.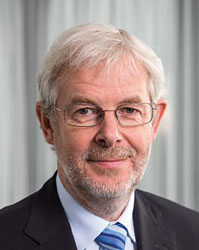 Schlichter
DEA Deutsche Erdoel has appointedChristoph Schlichter as general manager for Brazil. He is responsible for evaluating market opportunities in the Brazilian upstream industry for the company's subsidiary DEA Petróleo e Gás do Brasil, formed in 2013.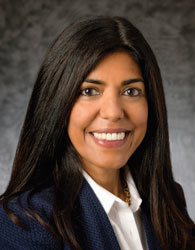 Mulligan
ConocoPhillips has electedSharmila Mulligan to its board of directors.
Rovco has appointedDr. Iain Wallace as chief technology officer.
Global Maritime has appointedOliver Stettner as country manager for Indonesia.
LAGCOE has namedDon Briggs as LAGCOE Looey 2017, an honorary position given to someone who has accomplished something great in the oil and gas industry. Briggs is a founding member and president of the Louisiana Oil and Gas Association.
David Asmus and Brian Bradshaw have joined Sidley Austin LLP as partners in the Houston office.
Company News
The merger ofBaker Hughes and GE Oil & Gas has resulted in the formation of Baker Hughes, a GE company. The new company has about 70,000 employees, operations in more than 120 countries, four product companies - Oilfield Services, Oilfield Equipment, Turbomachinery and Process Solutions, and Digital Solutions - and 24 product lines and segments, and dual headquarters in Houston and London. The integration of the Russian businesses will be completed upon receipt of Russian regulatory approval.
Subsurface engineering groupOPC has formed an alliance with Fraser Well Management. The two companies plan to offer an integrated 'one stop shop' service incorporating all stages of development from geoscientific investigation, subsurface engineering through well engineering and project execution. The alliance will work to ensure these activities are planned and operated with execution and interpretation in mind, removing the traditional communication barriers between the subsurface and well execution disciplines.
Centrica and Stadtwerke München (SWM) have agreed to combine Centrica's European oil and gas E&P business with Bayerngas Norge to create a new independent European E&P company. SWM will have a 31% stake in the joint venture and Centrica 69%. The deal should be completed this fall, pending competition and regulatory approvals. Centrica says the new company will combine its cash-generative and relatively near-term production profile, mostly from fields in the UK and Norwegian offshore sectors, with Bayerngas Norge's more recently onstream producing assets and development portfolio offshore Scandinavia.
AG&P (Atlantic, Gulf and Pacific Co.) has launched AG&P Engineering Inc. in Houston. Combined with its subsidiary, Gas Entec of South Korea and its construction and engineering group in the Philippines, the company will develop LNG infrastructure assets to serve the needs of power, bunkering, mining, transportation and industrial users in emerging economies that are currently off-grid and not served by existing LNG networks.
Petroleum Development Oman has awarded pipeline services specialist STATS Group a three-year master service agreement. This covers pipeline isolation and localized hydrostatic testing services. The agreement includes isolation and testing services for PDO's oil and gas condensate, multi-phase pipelines and associated facilities; an initial site survey; and a client-witnessed factory acceptance test in STATS' Abu Dhabi workshop.
McDermott International has contracted PJ Valves (PJV) and PJ Piping (PJP) to supply valves and piping elements for a development offshore Trinidad and Tobago. PJV and PJP will manufacture more than 500 ball, gate and double block and bleed valves, and compact flanges from their facilities in Italy and India. All the valves will be metal-seated to ensure durability against the gas field's abrasive conditions.
Rolls-Royce has signed a three-year joint service agreement for 74 offshore vessels with owners Siem Offshore and Subsea 7. This involves maintenance and servicing of all equipment supplied by Rolls-Royce to the various vessels.
NextDecade LLC has signed a memorandum of understanding with the Port of Cork to advance a joint business development opportunity in Ireland for a new floating storage and regasification unit and associated LNG import terminal infrastructure. Under the terms of the MOU, the potential development at the Port of Cork would receive LNG from NextDecade's planned Rio Grande LNG project in South Texas. The development would provide competitively priced energy solutions to Ireland and its regional partners under long-term contracts. The MOU commits the parties to undertake exclusive negotiations to develop the LNG import project.
TELE-FONIKA Kable (TFKable) is acquiring subsea umbilicals and power cables designer and manufacturer JDR Cable Systems. TFKable plans to maintain JDR's operations in their current locations. The transaction, which is subject to regulatory approval and consents, should close later in the current quarter.
Songa Offshore has awarded Aquamarine Subsea a five-year frame agreement covering a continuous class program for the high-pressure (HP) manifolds on the four CAT D semisubmersible drilling rigs. There is an option to extend the contract by a further five years. Work will typically comprise upgrading, exchanging, and re-certifying HP manifold components such as valves, blocks and spools, as part of Songa Offshore's total program for continuous classing. Aquamarine Subsea will execute the work at its Jørpeland site and on the rigs during operation.
Oil Spill Response Ltd. has chosen DTL to deliver a program of training and assessment qualifications at levels 3 and 4.
Maersk Oilhas contracted Simmons Edeco to provide scheduled and unscheduled wellhead maintenance services for all of the operator's wells in the Danish North Sea. In addition, the contractor will refurbish valves and wellhead maintenance equipment. The five-year contract, which started in June, has three one-year extension options, and will be managed from Simmons Edeco's new operations base in Esbjerg, where Maersk Oil's Danish Business Unit is also located.
DNV GL has acquired a test facility, formerly known as the Flow Centre, based at Bishop Auckland in northeast England. The aim is to use the site to complement and enhance its existing research and testing capability at Spadeadam to the west, increasing the scope across the two centers.
Ophir Energyis cutting its running costs by implementing staff reductions at its London head office.
AFGlobal has acquired Advanced Measurement Inc., an automation, controls and data management systems provider.
Damen Shiprepair & Conversion has completed its acquisition of the Keppel Verolme shipyard from Keppel Offshore & Marine. It follows an initial agreement between the two parties in April. Since July 1, the Keppel Verolme shipyard and its 250 staff have been operating under the Damen flag.
Tesco Corp. has achieved certification to API Q1, ISO 9001: 2015, and the license to monogram products to API 8C at its facilities in the greater Houston area.
Element Materials Technology has completed its acquisition of Exova, combining two of the world's leading testing companies to create a single global testing organization. The combined company, majority owned by private equity firm Bridgepoint, has more than 6,200 employees and will operate in the future as Element Materials Technology. It will have 200 laboratories in more than 30 countries.
Halliburton Co. has acquired Summit ESP, an electric submersible pump technology and services provider.
LUX Assure has appointed Borneo Seaoffshore Engineering SDN BHD as a regional partner in Malaysia.
Mersey Maritime has unveiled plans for a new offshore and maritime training facility in the northwest UK. The cluster organization for the local maritime sector initiated discussions with potential partners from across the region's public and private sectors to secure the support needed to bring Glasgow-based Stream Marine Training to Merseyside. Stream Marine will establish the maritime and offshore training center in the Wirral, south of Liverpool, investing up to £1.5 million ($1.92 million) in new facilities at Tower Quays and a new fire training ground along Duke Street, Birkenhead. The nearest current offshore facility, in Lancashire to the north, is said to be heavily oversubscribed, so there could be a large catchment potential for Stream Marine Training in the Liverpool area.
Well-Centric and Hunting have jointly secured a £5-million ($6.36-million) contract involving maintenance, storage, and recertification of intervention-related equipment in the North Sea. The three-year contract could be extended by a further two years. Hunting will provide rental equipment and assist with recertification of assets where required.
John Crane Asset Management Solutions has secured a three-year £3-million ($3.8-million) contract to provide condition-based maintenance services with a major operator in the UK North Sea. The work covers rotating equipment across 12 assets and infrastructure sites and includes deployment of a specialist engineer to the operator's UK offices to support reliability improvement. The agreement, which follows a competitive re-tender, extends the contract which the company has held for the past eight years. The latest contract is for an initial three years plus two one-year options.
N-Sea Offshore Ltd., a subsea IMR provider, has reached one million man-hours without a lost time incident.
ATR, a Centurion company, has opened a new base in Kazakhstan. This will initially employ 12 new personnel, 10 locals, with plans to double the size of the team over the next 12 months. The purpose-built facilities at Aktau, close to 2,000 sq m (21,528 sq ft) in size, will include offices, workshops, and a yard area with the location selected to support clients in the Caspian area.
DEA Deutsche Erdoel has opened an office in Rio de Janeiro.
Sparrows Group and SPIE Oil & Gas Services will provide crane maintenance for Total E&P Congo on the offshore Moho Nord development. The scope covers maintenance, inspection and testing services on five pedestal cranes on the Likouf FPU and the Moho Nord TLP over three years. Sparrows manufactured the cranes at its plant in the US. SPIE will manage the program locally, supported by Sparrows' technical specialists.
Maersk Oil has awarded Nature Group a five-year contract, under which the contractor will mobilize offshore slop processing environmental units and operational staff to drilling rigs on contract to Maersk in the UK central North Sea. The slops units occupy a small footprint but are said to provide a high treatment capacity, without the use of filtration membranes.
Polarcus has secured a contract for a one-month 3D seismic survey offshore West Africa, due to start in early 4Q. The company says it will deploy its Polarcus XArray methodology to optimize data quality and acquisition efficiency.
TheOil and Gas Technology Centre says its 'Call for Ideas' for well P&A operations has moved to the 'develop' stage, with 27 innovative ideas and concepts in the running for around £1 million ($1.3 million) of funding. Ideas submitted include: enhanced methods for testing barriers; alternatives to cement barriers, from self-sealing composites to metal alloys; new ways of placing barriers without having to pull casing; and new approaches for assessing the potential of hydrocarbons to flow to surface. The centre will work with some of the innovators to further develop their ideas before deciding whether to take the concept into the 'deliver' stage, leading to technology field trials and subsequent commercialization.
Alewijnse Marine has completed a comprehensive electrical outfitting of the 72-m (236-ft) long survey vessel Fugro Venturer. The company designed, manufactured, installed, and commissioned the main power generation and distribution systems, engine room alarm and monitoring system, navigation- and communication systems, closed circuit TV installation, public address and general alarm system, lighting and wheelhouse consoles.