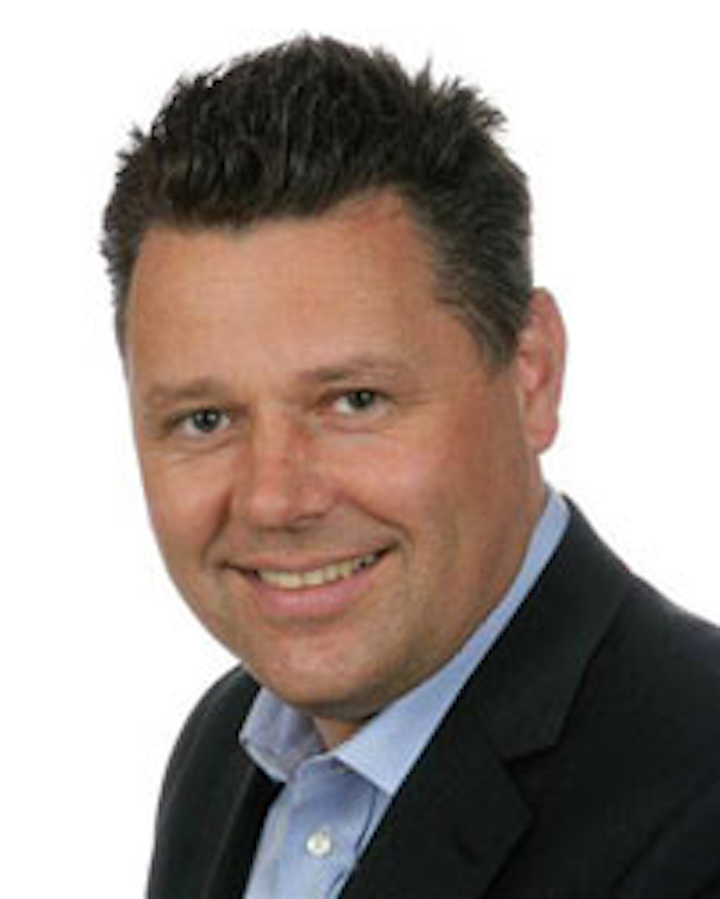 People
Oceaneering International has designatedRoderick A. Larson to succeed M. Kevin McEvoy as CEO immediately following the 2017 Annual Meeting of Shareholders, which is scheduled to be held on May 5, 2017. McEvoy will continue to serve on the company's board as a Class III director until at least May 2019.
Prosafe has appointedJesper Kragh Andresen as CEO and Stig H. Christiansen as deputy CEO and CFO of Prosafe Management AS.
Greta Lydecker, managing director, Chevron Upstream Europe, and Terri King, president, UK ConocoPhillips, have joined the Oil & Gas UK board.
Exxon Mobil Corp. has electedDr. Susan K. Avery to its board of directors. An atmospheric scientist, she is the former president and director of the Woods Hole Oceanographic Institution.
Greenland Gas & Oil Ltd. has appointedMark Bilsland as CEO and Sam Moody as non-executive director.
A.P. Møller - Mærsk A/S has electedJim Hagemann Snabe as chairman of the board of directors. He succeeds Michael Pram Rasmussen.
Chris Kelsall has resigned from the Polarcus Ltd. board of directors. Arnstein Wigestrand has decided not to stand for re-election at the company's Annual General Meeting in May 2017.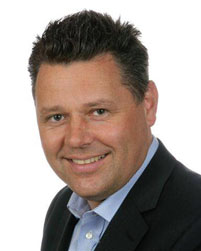 Stokke
Global Maritime Consultancy & Engineering has appointedReid Berger Stokke to head its new line of business, GM Solutions. GM Solutions will focus on identifying innovative technical solutions and then develop and promote them through partnerships, where funding can be found to cover development costs.
Grant King has joined the BHP Billiton board of directors as an independent non-executive director.
Anadarko Petroleum Corp. has electedClaire S. Farley to serve as an independent director.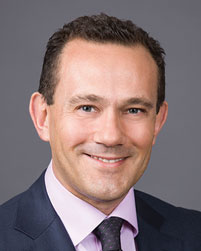 Lekic
Borets has namedObren Lekicas CEO of Borets U.S., located in Houston.
Paul Rennie has joined Neptune as survey operations manager for its European, Mediterranean and African operations. He will be based in Aberdeen.
Aqueos Corp. has appointedDavid Grady as project manager-special projects.
Rory Ferguson has joined Petroplan as CEO.
Wood Group has appointedAlan Johnstone as president of its Asset Life Cycle Solutions business in Europe.
Harold D. Brannon has joined Sun Drilling Products Corp. as vice president Production Enhancement.
NEL has hiredDr. Bruno Pinguet as senior consultant. He will be working on the verification of in situ meter performance.
Prior Diesel, a Suretank company, has appointedJim Yeats as general manager.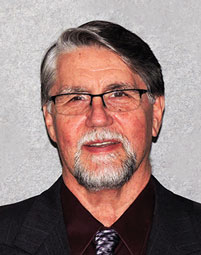 Reynolds
Cornerstone Completion Services has appointedDavid R. Reynolds as business development and advisory manager.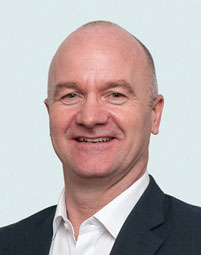 Shaw
NDT Global has hiredTim Shawas key account manager Australia.
Global Diving & Salvage Inc. has appointedBas Coppes as director of salvage and wreck removal.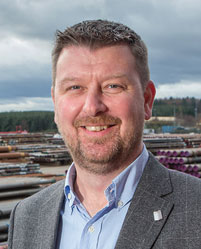 O'Neill
RAMCO has hiredRob O'Neill as business development director.
OceanWorks International has appointedAndrea MacIntosh as operations manager.
Randy Schmidt has succeeded Ted Bornas managing director of the Burns & McDonnell Terminals and Pipelines group.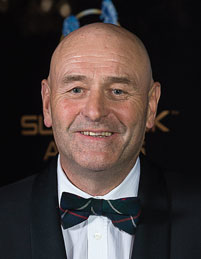 Donald
Enpro Subsea Managing DirectorIan Donald has been recognized by his peers for his outstanding contribution to the industry at the Subsea UK Awards 2017. He was chosen to receive the accolade in light of his leadership, creativity and commitment to delivering results in both enhanced recovery and subsea decommissioning markets. Donald has been instrumental in bringing a number of game-changing technologies to the subsea industry, including the MARS (multiple application reinjection system), the ESSI Decom (enhanced subsea sampling and injection) system and the pioneering FAM (flow access module) technology.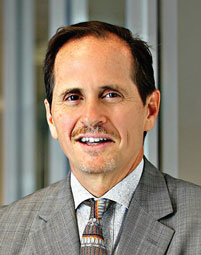 Madden
Oxiteno has appointedTimothy Earl Madden as COO of Oxiteno USA.
The Polarcus Ltd. Nomination Committee has proposed the appointment ofNicholas Smith as a new director.
Company news
Pan Pacific Petroleum has agreed to sell its subsidiary WM Petroleum (WMP) to Kuala Lumpur-based Tamarind Classic Resources. Tamarind will pay $400,000 for PPP's shares in WMP and on completion PPP will make a net payment to Tamarind of $5.45 million. PPP will then inherit all the benefits and liabilities associated with the Tui area oil fields, including environmental, decommissioning, and abandonment obligations.
Lundin Petroleum plans to create a new company to manage its assets offshore Malaysia and offshore/onshore the Netherlands and France. Due to its recent growth offshore Norway, which now accounts for 96% of its global reserves, the board felt the other interests would benefit from being held within a separate and independent entity, to be called International Petroleum Corp. (IPC). With a renewed strategy and focus, Lundin believes IPC could be developed into a leading international oil and gas independent, focused on the production and development of assets around the world.
Eni has awarded Sky-Futures a three-year contract to inspect its facilities globally.
Weatherford International plc's Secure Drilling Services facility in Aberdeen, Scotland, has received API Specification Q2 certification - making it the first API Q2-certified facility in the UK.
Chet Morrison Contractors has achieved a safety milestone, recording zero injuries and zero incidents for 2016. The company also posted zero motor vehicle accidents, fires, spills or damage to the environment and incurred zero regulatory fines. This record covers about 800,000 man-hours on more than 300 projects for nearly 100 customers. It includes all services and operations, such as diving, heavy construction, fabrication and deepwater riser services. Moreover, it was achieved despite widespread spending reductions across the industry.
On Site Alignment has opened an office in the Tuas area of Singapore. As part of the expansion, the company has entered into a strategic partnership with Metal Machines Engineering Services Ltd. to further increase workshop and manpower resources.
Unique Group has entered into a joint cooperation agreement with Kazakhstan-based Caspian Interindustrial Co. The agreement will cover Kazakhstan primarily, with a local office and workshop established to support the local offshore and oil and industry.
BP has prolonged Sparrows Group's current North Sea mechanical handling and crane management contract through 2025. Sparrows will operate and maintain all 21 pedestal cranes across BP's eight offshore assets, including the soon to be commissioned Clair Ridge platform and the Glen Lyon FPSO west of Shetland. The contract scope covers the supply of crane operators and maintenance of the pedestal cranes and other mechanical handling equipment, and inspection, repair, refurbishment, and spares management. In addition, Sparrows will provide training and engineering support for all lifting scopes including equipment change-outs and decommissioning activities. BP has also awarded Petrofac a three-year extension to its North Sea maintenance services contract. Petrofac will continue to work on maintenance and isolation valve sourcing scopes for the operator's assets, many of which the company has supported since 2009.
Oilfield Helping Hands has been named the 2017 beneficiary of the Offshore Technology Conference (OTC) Distinguished Achievement Awards Luncheon. OTC will host the Distinguished Achievement Awards Luncheon on Tuesday, May 2, 2017, at NRG Center in Houston.
Oxiteno has opened a new commercial office in Houston and plans to construct an Alkoxylation plant in Pasadena, Texas. Scheduled for completion toward the end of 2017, it will have a production capacity of 170,000 tons per year. The company also opened a new R&D center in Hattiesburg in partnership with the University of Southern Mississippi.
Saudi Aramco has awarded Dynamic Industries Saudi Arabia and Houston-based Dynamic Industries International LLC a wide-ranging offshore project under a long-term agreement. The scope includes engineering, procurement, fabrication, transportation, installation, demolition, hookup, testing, and pre-commissioning of various components for offshore oil facilities.
Premier Oilfield Laboratories LLC has acquired the assets of the ConocoPhillips Subsurface Laboratory located in Bartlesville, Oklahoma.
Emerson has opened new education facilities at its Solutions Centre in Aberdeen. The expansion provides for a range of training courses and competency assessment programs.
Electrical heat-tracing systems providerPentairhas formed a collaboration with Tranberg, a supplier of lighting, heating, and stainless steel enclosures for oil and gas and helideck applications. The duo will offer what they claim is reliable and energy-efficient integrated winterization solutions for operation in arctic climates.
Lloyd's Register has launched a subsea inspection service to support underwater inspections of subsea pipelines, assets, and facilities to energy companies operating offshore. Services include project management, consultancy, personnel, quality control, data processing and data management, applicable to ROV, AUV, and diver projects. The new service will be managed and coordinated in Aberdeen.
For the seventh consecutive year,Ensco plc has earned first place for total customer satisfaction in the offshore drilling segment of the Oilfield Products & Services Customer Satisfaction Survey conducted by EnergyPoint Research.
Paradigm has signed a multi-year access agreement with Beicip-Franlab for a wide spectrum of software solutions, including seismic and geological interpretation, formation evaluation, and subsurface modeling. Beicip-Franlab will propose to its clients the use of the Paradigm software in its worldwide petroleum upstream consulting services, including applications such as SeisEarth, Geolog, and SKUA-GOCAD.
Damen has officially taken over the management of the former Curaçao Droogdok Maatschappij, a shiprepair yard strategically located in the Dutch Caribbean near the Panama Canal.
M² Subsea has opened its new office in Aberdeen and created 30 jobs. The fledgling subsea business, which secured private equity investment toward the end of 2016, has moved people and equipment into headquarter premises in Arnhall Business Park at Westhill in Aberdeenshire. The company, which is also based in Houston, expects to create 50 onshore and 100 offshore jobs by the end of the year. Around 30 people have joined the management team in the UK and the US with more expected to be recruited as imminent contracts are signed.
TDI-Brooks International Inc.acquired engineering firm certification with the State of Texas due to extensive experience in the area of offshore environmental, geotechnical, and geological site investigations, and expands offerings to include seafloor and subsurface soil engineering services.
Ashtead Technology has established a dedicated Engineered Measurement Solutions Group to focus exclusively on this solutions-based approach to complex applications, including attitude monitoring, vibration and stress monitoring, optical metrology, data communications, engineering data analysis and integrity management. Centred in its global headquarters in Aberdeen, the new group will deliver global solutions across the drilling, construction, production, asset integrity and decommissioning markets.
Ramboll Environ and Arctic Slope Regional Corp. have announced an agreement to seek and evaluate opportunities to work together to provide value-added solutions to clients.
NDT Global has opened a new office in Melbourne, Australia.
LOC Group has partnered with WavEC Offshore Renewables, a private, non-profit offshore marine energy research and consultancy association. As part of the agreement, LOC will provide its expertise on the complete lifecycle of offshore wind development, from project blueprint to operation.
Royal Boskalis Westminsterwill report a non-cash impairment charge of EUR840 million ($892 million) in its annual results for 2016. This is due almost entirely to the deterioration in the market for the company's offshore oil and gas vessel services. Worst affected has been transportation specialist Dockwise, which the company acquired in 2013. However, Boskalis points out that up to and including last year, Dockwise generated around EUR900 million ($956 million) in cash from its operating activities. Taking into account the initial acquisition cost, results to date and investments since, the return on this acquisition has been healthy, Boskalis maintains.
Farstad Shipping, Solstad Offshore, and Deep Sea Supplyhave agreed to merge following completion of a restructuring program at Farstad. The resultant entity, Solstad Farstad, would be the largest company in the high-end global offshore supply vessel industry with a fleet of 154 vessels, although only fourth when including all vessel classes and lower spec ships. Based in Skudeneshavn, Norway, it will operate a fleet of 33 construction support, 66 platform supply, and 55 anchor handler tug supply vessels operating globally in all deepwater hubs.
ProSep will supply a ProDry processing system to Aker Solutions for Statoil's Troll B ZMP project in the Norwegian North Sea. The system to be deployed on the Troll B platform will feature ProSep's ECLIPSE mixer for TEG injection. Due to the system's claimed high mixing efficiency, Statoil will replace a standard countercurrent TEG tower with an in-line, co-current mixer and separator/knock-out drum. In this way the required TEG flow compared to a conventional tower will be reduced, allowing use of spare capacity in the existing TEG regeneration packages.