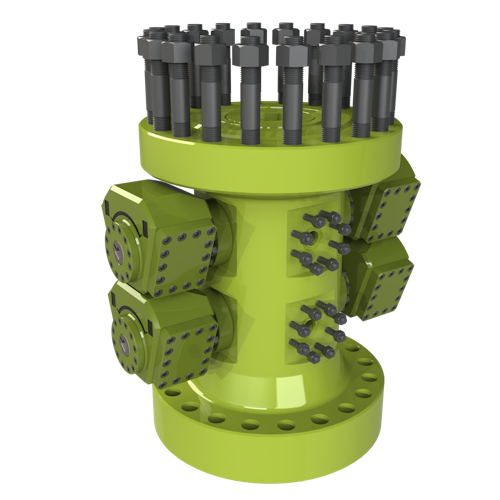 (Courtesy Interventek)
Offshore staff
ABERDEEN, UK – Trendsetter Engineering has contracted Interventek to supply its 6-3/8-in., 15,000-psi open water Revolution valves.
 The shear-and-seal subsea safety valves are expected to be delivered by early 2020 for integration into Trendsetter's MkII 15K light riser intervention system). The system is scheduled for its first deployment for a major international oil and gas operator, around March 2020, as part of a subsea well intervention project in Latin America.
This is currently the first commercial deployment planned for the open water Revolution valves, Interventek said.
Mike Cargol, vice president at Trendsetter, said: "Our solution addresses many of the shortcomings of existing light well intervention and completion workover riser system designs.  The Interventek technology was key to achieving a reduced equipment package size and weight, allowing for a broader range of intervention vessels or vessels of opportunity to be utilized.
"This allows for a more efficient and cost-effective mobilization, integration and operations model, alongside increased reliability and safety for HP/HT intervention operations even at 20,000 psi."
 The Revolution shear-and-seal safety valve is said to feature a unique arrangement of internal components and functionality. This ensures it can quickly shear through any likely obstruction and reliably seal the wellbore using only a single device.
In addition, its simplified, compact design reduces the time and cost to manufacture and maintain, and according to the company, its universal system compatibility means that it is suitable for a variety of subsea intervention or well control solutions.
08/14/2019