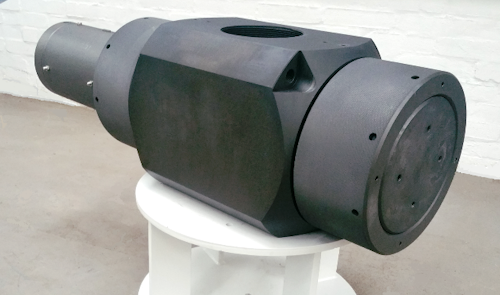 Offshore staff
HOUSTON– Interventek Subsea Engineering is launching an open water well control valve at the Offshore Technology Conference in Houston, May 1-4, 2017.
This shear and seal valve is designed for light well Intervention (LWI) and workover operations, including large bore, deepwater and high-pressure/high-temperature applications.
Utilizing a newly developed, linear form of its patented Revolution technology, the open water well control valve provides safety protection during LWI, particularly in emergency disconnect situations. It can cut through obstructions and immediately provide bi-directional sealing protection at full working pressure. The use of resilient seals for fluid containment avoids the risk of rapid gas decompression. The separated cutting and sealing mechanisms within the valve means that its sealing surfaces are protected during cutting.
John Sangster, technical director at Interventek, said: "This new valve has been designed to exceed the standard cutting capability of wireline/ coiled tubing class shear and seal products. It is able to shear slickline, braided cable, coiled tubing and notably 2-in. sinker bar.
"This means that Interventek's valve can be used in LWI operations where only wireline toolstrings are utilized and where employing higher cutting, heavier and more costly safety head equipment would be an unnecessary over specification. This new offering bridges the gap between these two classes of shear and seal products and provides the operator with a more cost effective, versatile and appropriate solution."
Interventek is exhibiting at booth #1161.