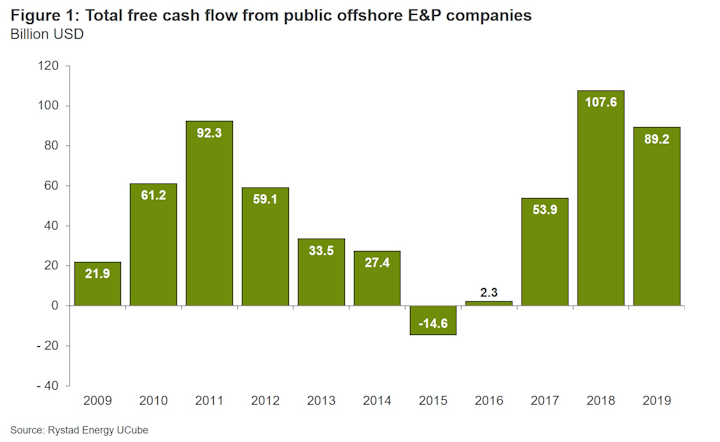 Offshore staff
OSLO, Norway – Total offshore oil and gas resources approved for development last year were 20.6 Bboe, according to Rystad Energy.
This was the highest figure since 2011, the consultant claimed, and comprised 12.3 Bboe of liquids and 8.3 Bboe of new gas projects.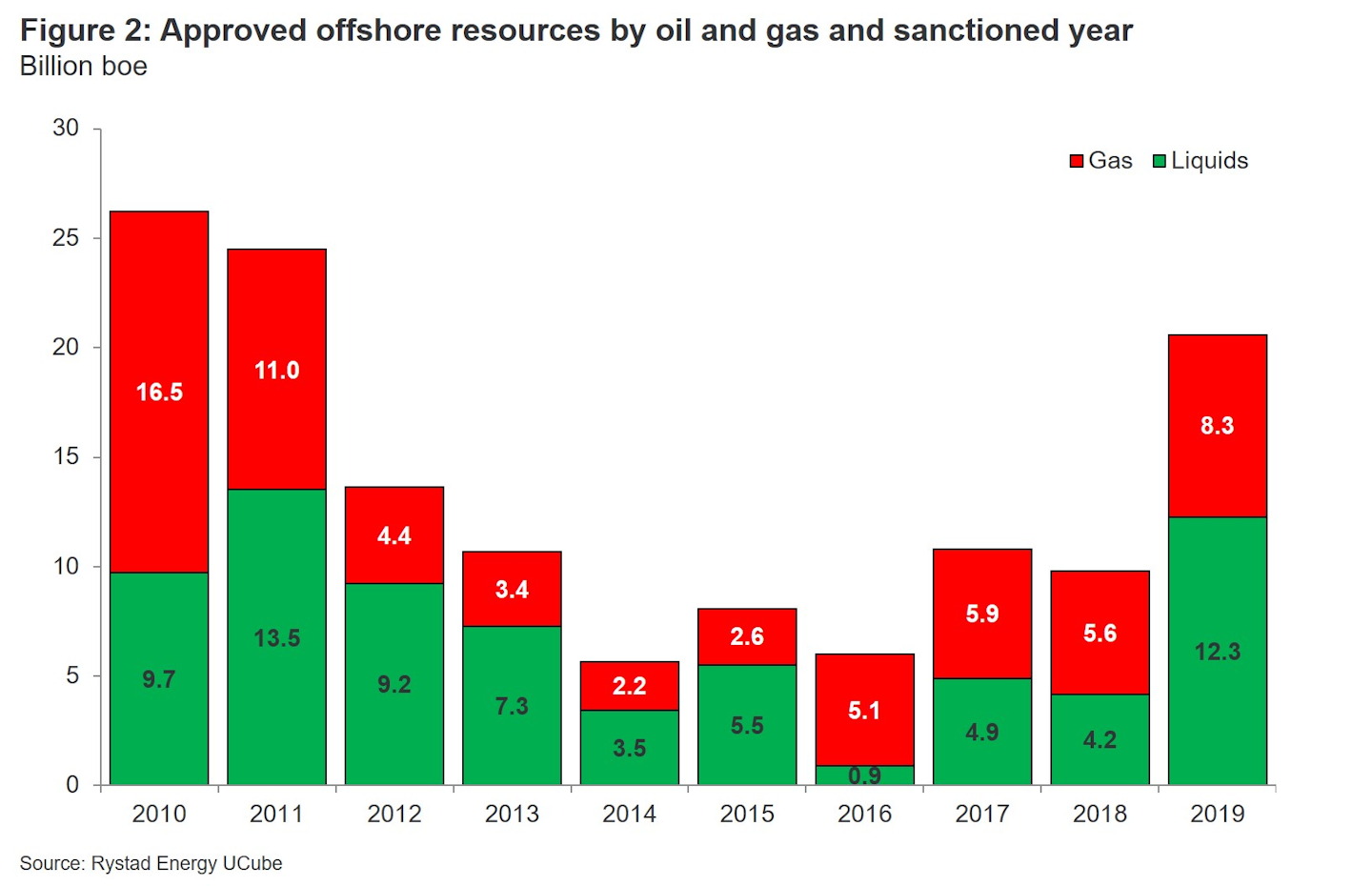 With global offshore production in 2019 amounting to 10.1 Bbbl of liquids and 7.0 Bboe of gas, this implies a replacement ratio of 1.2 in both cases.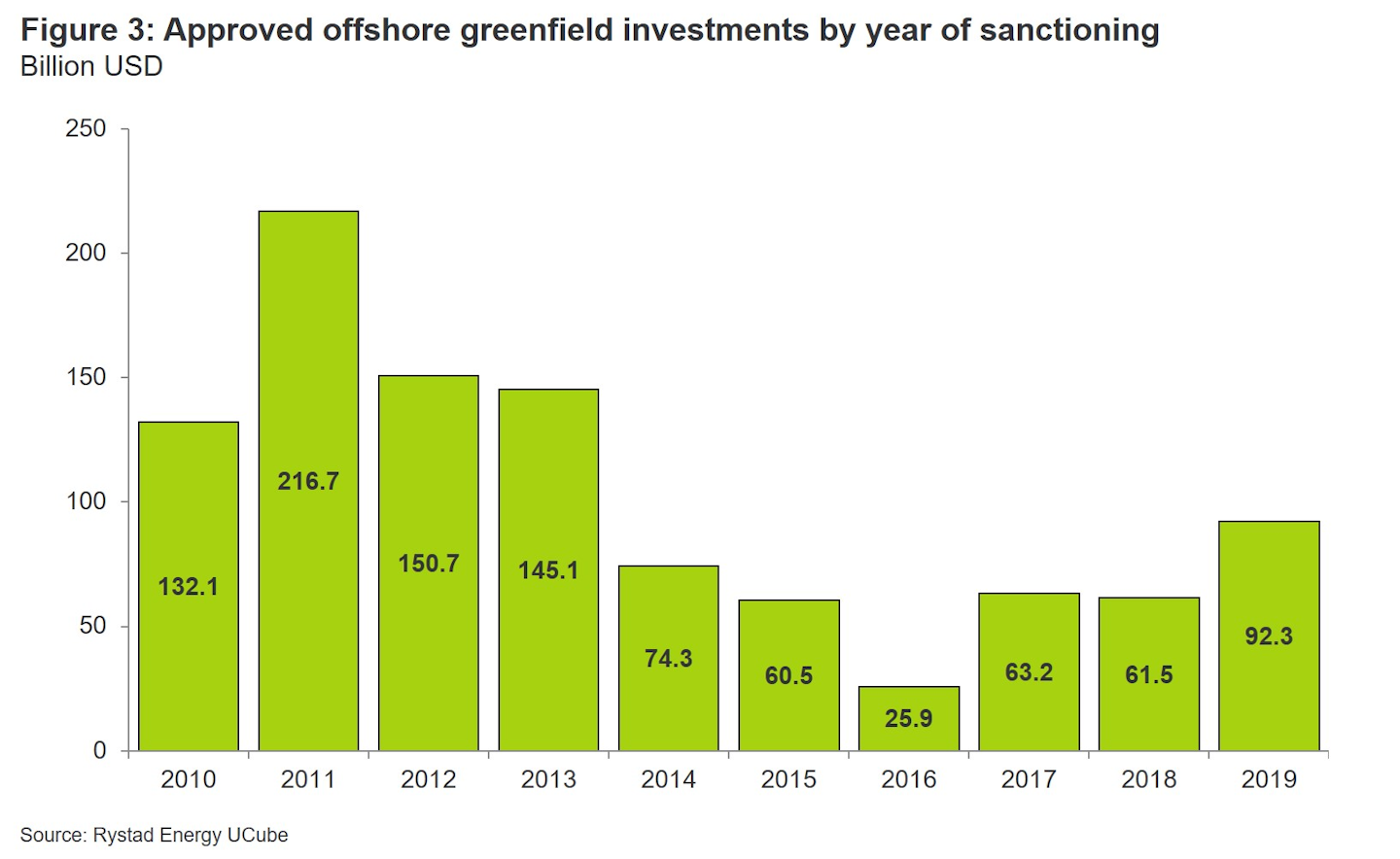 Total greenfield investments approved last year were 50% higher than in 2018, driven by certain very large developments such as Saudi Aramco's Marjan and Berri expansion projects off Saudi Arabia.
Marjan's expansion was by far the largest project approved anywhere last year, Rystad said, with close to $12 billion in investments.
It will involve adding 24 new offshore platforms to handle initial oil and gas processing and water injection. These platforms will be linked to the onshore expansion of the Tanajib oil facilities and some newly built onshore gas facilities.
The second largest project on the list was the first phase of the Total-operated Area 1 gas development off Mozambique, a subsea tieback to an onshore LNG plant.
Chevron's Anchor in the US Gulf of Mexico was the largest new project in the Atlantic region, ahead of Phase 2 of Johan Sverdrup in the Norwegian North Sea.
Total offshore capex in 2019 rose by 5%, Rystad added, with deepwater spending increasing by 7%.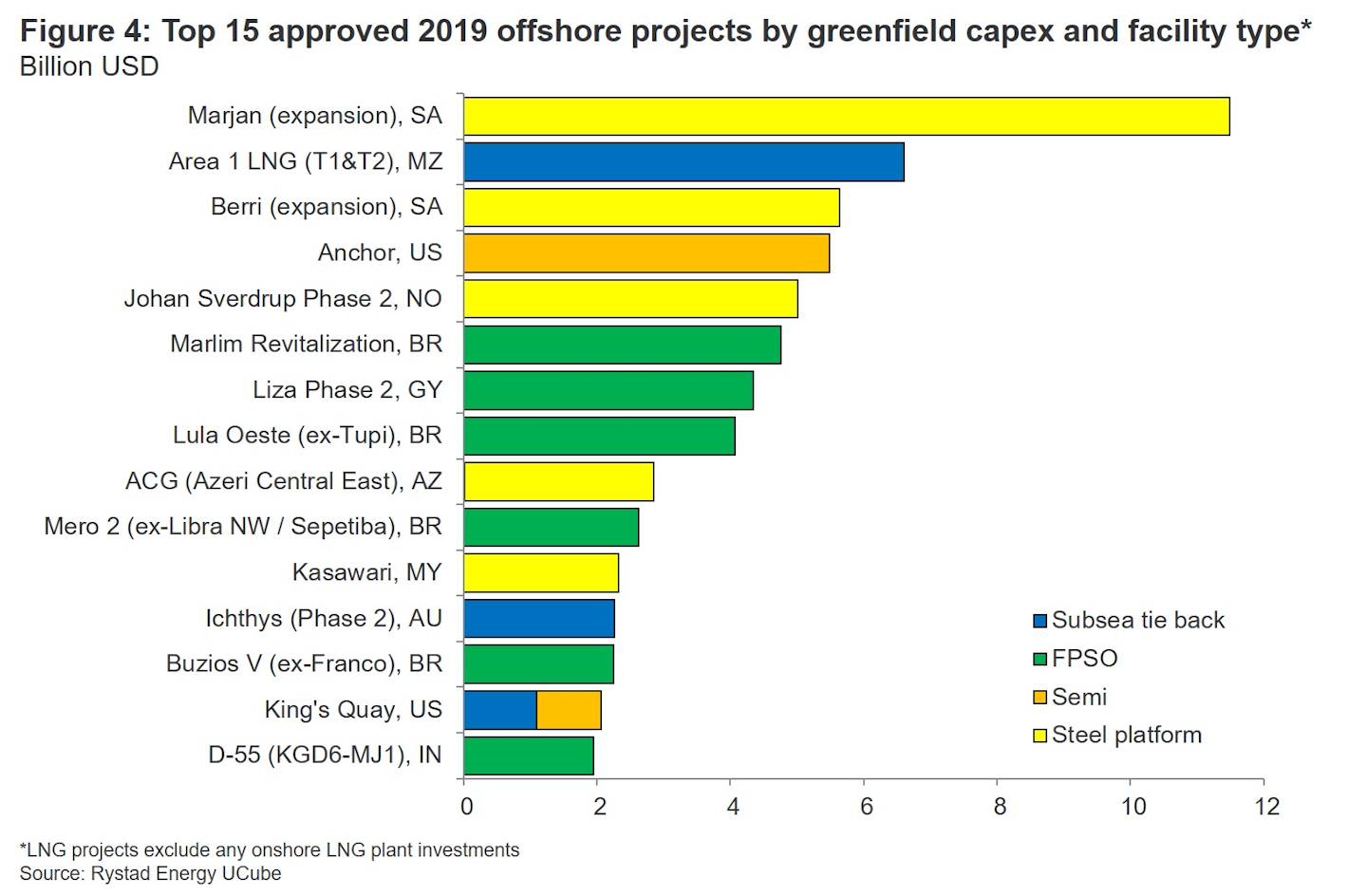 This year the consultant predicts an 8% rise in offshore investments, with deepwater up 12% and shelf spending up 2%, suggesting that a new offshore investment cycle is under way.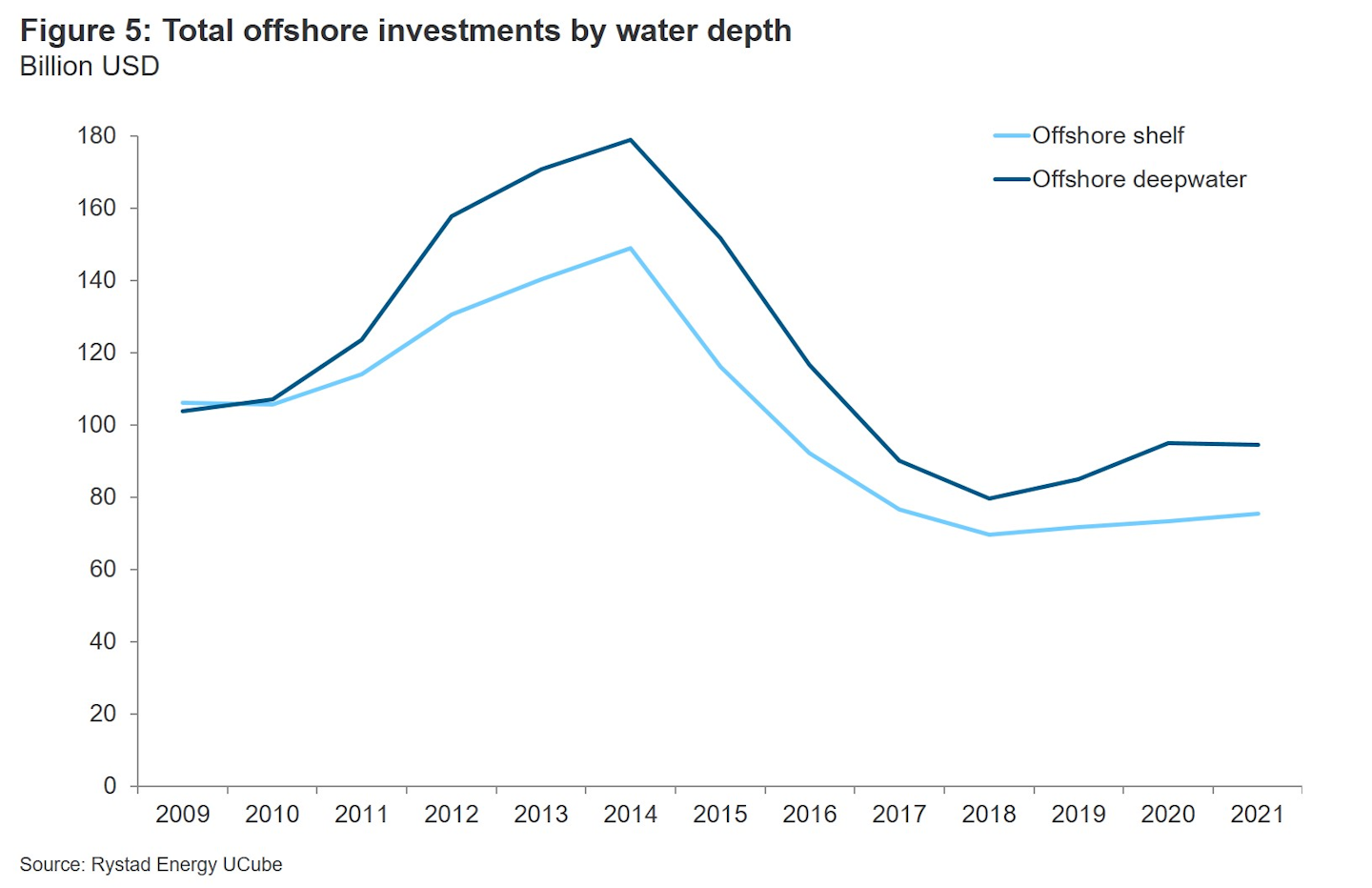 01/14/2020