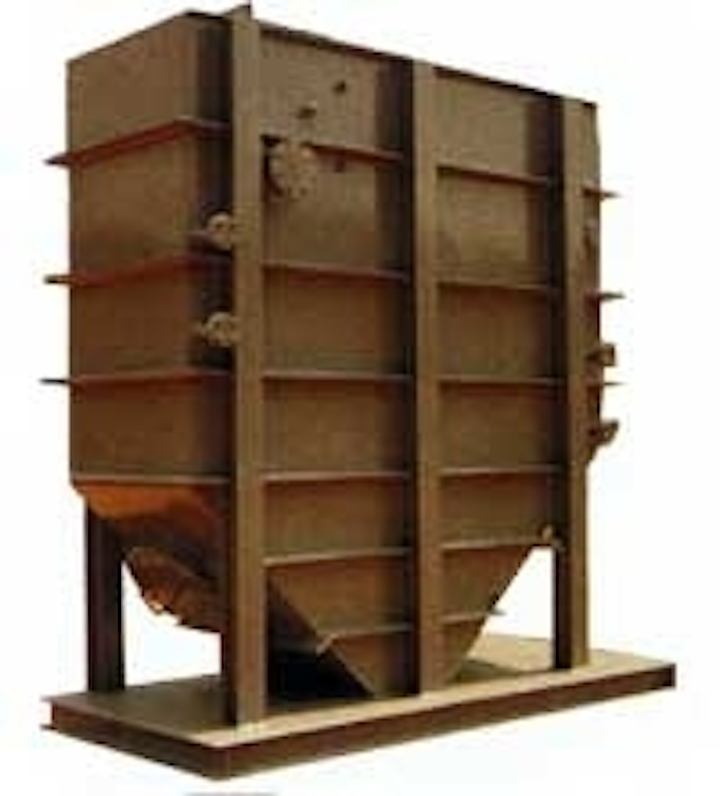 Reservoir performance
Baker Atlas has introduced a slimhole pulsed neutron Reservoir Performance Monitor (RPMTM), system for evaluating and managing hydrocarbon reserves and well performance. The technology is aimed at slimhole carbon oxygen (C/O), pulsed neutron capture and borehole diagnostic applications. Featuring a 1 11/16-in. tool design, accurate water saturation, time-lapse fluid contact monitoring, water channeling, and horizontal well flow observations are possible.
Wellbore construction
GeoMechanics International, Inc. has developed a software package for wellbore construction planning and evaluation. Focusing on a geo-mechanics approach, common tasks such as wellbore stability evaluation, determining in-situ stress and rock strength, analyzing full waveform acoustic data, detecting oil behind pipe, characterizing fractures and lithology, and assessing permeability anistropy are all now made easier. Realtime updating during well construction is possible, giving the operator the power to predict and prevent wellbore stability problems.
Control console
Houston Digital Instruments is offering the V9000 Virtual Choke Control Console as a digital solution to older, hydraulic pressure control systems. PC-based, it yields precise process monitoring and control, safely away from hazardous operations areas. Flexible console design renders it an installation/facility friendly system. New measurements, not provided with older hydraulic systems, include buffer and riser pressure, and subsea temperature and pressure.
Fluid-solid separation
Safeguard/Swaco has released information on the VERTI-G Cuttings Dryer. Increased regulatory restric-tions in some areas of the world are generating a greater need for high-speed vertical centrifuges connected with a drying shaker, yielding more effective fluid-solid separation.
Reservoir stimulation
Schlumberger has released Reservoir Stimulation, a ref-erence text featuring ideas, principles, and concepts in the area of reservoir stimulation. Published by John Wiley & Son's, and edited by University of Houston's Michael J. Economides and Schlumberger's Kenneth G. Nolte, the book includes chapters on formation characterization from well logs and fracturing fluid chemistry, in addition to chapters on solution approaches to traditional fracturing, acidizing, and matrix stimulation.
Seismic data
Petrel™ Software, a software program designed by Technoguide, displays and interprets seismic data for well correlation, fault modeling, 3D gridding, and operates many other functions, such as upscaling, facies modeling, and depth conversion. The program offers on-line help, is low cost, and works on any new PC.
Solids separation
The Enviro-Sep CPI Separator by Enviro-Tech uses a unique process to separate oily and clear solutions. Some of its features are large inlet compartments to remove free oil, primary and secondary solids compartments to collect the solids, and a sloped bottom to remove solids. The separator has no internal moving parts, a removable distribution plate, and an adjustable oil wier, among many of its other benefits and features.
Engine instrumentation
Murphey's 12-page brochure, Instrumentation & Controls for Marine Engines and Equipment shows a detailed desc-ription of more than 60 of its products. The brochure includes a selection of Murphy SWICHGAGERegistereds and SELECTRONICRegistereds components and the new Murphylinktrademark J1939 sys-tem. The instruments and components are used to protect and automate vessel engines, electric motors, pumps and generators.
Completion Fluids
M-I Completion Fluids has put together a software package titled Virtual CFtrademark, The package is geared toward hydraulics modeling and displacement profiles of high-density brines and other completion fluids to improve wellbore cleanup. By calculating spacer volume, rheologies, flow regimes, and other critical variables in the wellbore, timing for rig displacement is minimal. Using actual wellbore geometry, the displacement meets equipment limitations. The package provides flexible operating parameters and predicts equivalent static and local brine density in the wellbore.
Mud-logging
Petron's computerized mud-logging system is used for geological evaluation, drilling optimization, and hazard avoidance. All configured rig sensor information, raw signals from sensors displayed in engineering units, gas data, and hydrocarbon analysis, can be stored on tape or disk and transmitted to remote areas. The system is designed to upgrade and can be accessed in many databases.
Streamer communication
Input/Output Inc. introduces the CRX FSK Repeater production systems, a diagnostics repeater that allows long streamer communications for the 5000 series Compass Birds and DigiRANGEtrademark Acoustic Pods. Two repeaters can be used for every MSX streamer to communicate beyond 12 kms; typical SK communication limits are on the order of 6 km. The streamer FSX path can be diagnosed.
Audio, video, data
WellSight is a monitor that transmits real-time video, audio, and data signals from remote areas by internet to be viewed worldwide. The monitor is useful in many locations, such as platforms, drilling rigs, supply and work boats, seismic vessels, shore facilities, and pipelines. Operators cut back on expensive costs of using helicopters, fixed wing aircraft, or marine vessels to reach the site for monitoring.