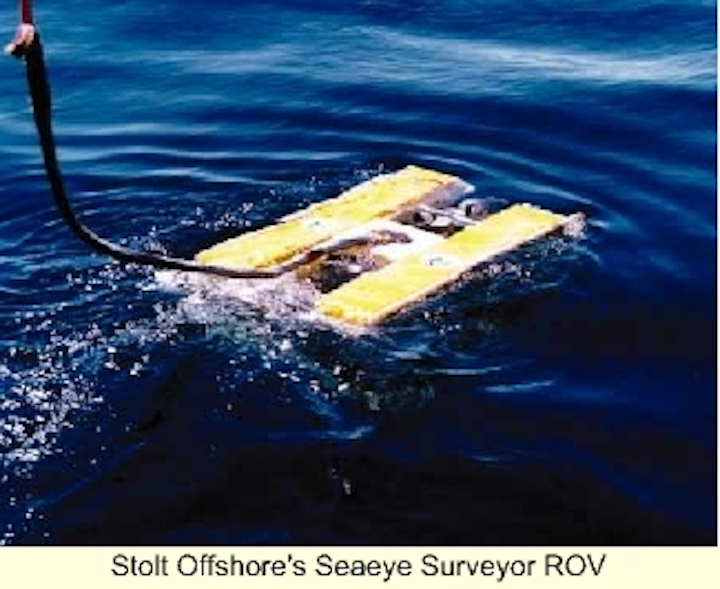 The use of a data acquisition system for subsea inspection eases the need for pre-job setup and reduces the time spent post-inspection reporting. In 1994, Net-link Inspection Systems teamed with Contract Diving Services in Western Australia to develop an inspection package for the collection of data during pipeline inspections.
The result was Inspection Manager, which was designed specifically to automate and coordinate the collection of data from subsea inspections. Contract Diving Services was ultimately bought out by Stolt Offshore in 1998 and has since continued to work with Netlink Inspection Systems on the development of the Inspection Manager system.
"Stolt Offshore has used the Inspection Manager system to service the needs of a wide range of clients," explained Mason Linden from Stolt Offshore's Western Australian office. Netlink Inspection Systems and Stolt Offshore Australia have worked closely on inspections, including pipelines, the Wandoo A monopod, and the Wandoo B concrete gravity structure. The inspection of the Wandoo structures was the first time Inspection Manager had been used on complex subsea structures. Components and sub-components of complex structures are easily identified using the new hierarchical interface. This development is a good example where a concept developer has worked closely with a contractor to satisfy specific inspection requirements.
"In general, Inspection Manager is partnered with Stolt Offshore's Seaeye Surveyor ROV for the collection of data in real time. Rarely is it that the ROV is delayed by the collection and organization of data. The reason for this is largely the way in which Inspection Manager automatically organizes the data by an intuitive inspection tree and also automatically records a vast bulk of the data, such as survey position, CP readings, and video counter," said Linden.
Stolt Offshore Australia operates several inspection class ROV's including Hydrovision's Sea-eye Surveyor. Inspection Manager Eventing Module is able to communicate with the Surveyor and automatically record such fields as ROV heading and depth, as well as information from any tools attached to the Surveyor such as CP readings.
During the inspection and back at the office, reporting or data analysis takes place in the reporting module, which consists of numerous customizable and standard report templates. By utilizing the system over numerous inspections, historical comparisons can be made which can then be used for prediction and trending.
Data from any stage of the inspection can be captured and digital images and video allow points of interest to be examined, no matter where the viewers may be located. Reporting is enhanced by the volume of information able to be provided in an organized form.
Netlink Inspection Systems is developing a graphical structural interface, which allows inspection items and tasks to be added directly onto drawings for easy navigation within a complex structure and offers graphical tasking features. It is hoped that this new feature will open up new avenues for online subsea structural inspection.
With more emphasis being placed on data management and risk analysis, the program can be used as a complete inspection tool, from initial data acquisition to data management, analysis and trending.