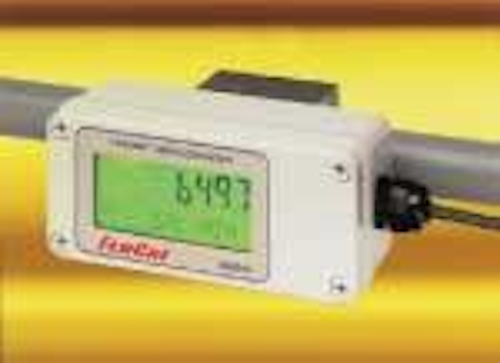 Jaime Kammerzell Associate Editor
Slip ring assembly undergoes testing
Focal Technologies Corp., manufacturer of rotary products and multiplexers, has reached a milestone in ongoing testing of the Model 176 electrical slip ring assembly. Operating continuously at a speed of 100 rpm, the 176 has completed 85 million revolutions and continues to operate within its original performance specifications. The test unit is a non-oil filled version, operating under low voltage conditions. Model 176 slip rings are used in a variety of marine and defense applications worldwide.
Digitizer and recorder for real time
Horizon Technologies has introduced its Gigamem2-500 for Signatec PDA500 Wafeform Digitizer. This allows it to digitize and record in real time one or several channels digitized simultaneously at 500 mHz each, with acquisition memory ranging from 256 mb to 8 gb per channel. Application areas for Gigamem2-500 include digital oscilloscopy with deep acquisition memory, test benches for signal acquisition/recording and playback, telecommunications, defense, electronics intelligence, radar, cryptography, ultrasound, video recording, and arbitrary function generation.
Compact ultrasonic flow meter
The FloCat C-YD50-C compact ultrasonic transit time clamp-on flow meter uses time of flight ultrasonic techno-logy to measure any liquid containing less than 40% total suspended solids or aeration. The unit provides easy to low cost installation by clamping on the outside of existing pipes ranging in size from 1/2 in. to 2 in. It is designed to replace mechanical flow meters in applications where liquid conditions tend to damage or impede mechanical flow meter operation.
Guilded wave radar level transmitters
Magnetrol International has introduced the Horizon family of guilded wave radar transmitters. Models 703 and 704 are designed with varying features, functions, and performances. Key features of model 703 include simple level calibration through LEDs and pushbuttons, a 4-20 mA process signal proportional to level, single compartment, Valox plastic or aluminum enclosure, agency approvals for hazardous area services, and capable of supporting single rod, twin rod, and coaxial probe for medias and dielectrics. Model 704 features a mid-range GWR transmitter, no level movement necessary, LCD and pushbutton user interfacem HART communications, capability to measure 1.7 dielectric media, supports coaxial, twin rod, and single rod probes including sanitary, Teflon coated, and faced flange probe for acids, and valox plastic or cast aluminum single compartment enclosures.
Density for liquids and slurries
Dynatrol density systems are designed for the meas-urement of density, specific gravity, Brix, Baumé, API gravity, percent solids, and percent concentration of liquids and slurries. Dynatrol systems use unique vibra-tory principles to provide continuous measurement at on-line process conditions. The Dynatrol density system consists of a density cell and digital converter. The density cell is available in corrosion-resistant materials. The cell is both weather-tight and explosion-proof. It meets the needs of broad temperature and pressure ratings. With no moving parts, it is virtually wear-free, ensuring a long operating life.
Stainless steel disconnect enclosures
Adalet has a complete line of flange-mounted stainless steel disconnect enclosures for use where protection from dust, water, oil, and dripping water may be required. The DN4X series of enclosures come equipped with provisions for mounting a disconnect device on the right flange and can accept disconnect hardware from all major manufacturers. Available in nine sizes, these enclosures are ideal for indoor and outdoor areas where dampness and highly corrosive atmospheres are present. The DN4X enclosures can be special ordered in type 316 stainless steel.
Software for pressure vessels
Coade Inc. has released the PVElite version 5.00, an updated edition of its integrated vessel design and stress analysis software that incorporates the latest ASME 2002 addenda for pressure vessels and includes revised databases. PVElite version 5.00 integrates 3D graphics into input for easier and faster modeling and adds sump element and nozzle-on-nozzle capabilities. The company also released CodeCalc version 6.5, an updated edition of its software for design and analysis of pressure vessel and heat exchanger components. CodeCalc version 6.5 adds a flange merge capability. To analyze tubesheets faster and easier, the new version inte-grates the tubesheet with the expansion joint and adds British Standard PD 5500 calculations for u-tube, floating, and fixed tubesheets.
Pump series meets API 610
Heavy duty, R400 series process pumps from Dean Pump Divi-sion may now be used for many applications specified under the American Petroleum Institute's Standard 610, ninth edition. The R400 bridges the gap between API and American National Standards Institute style pump standards and offer substantial advantages for use in applications governed by the new edition. For example, R400 pumps are configured similarly to API-610 pumps with heavy-duty centerline supported casings in a variety of different materials, including carbon steel and 316 stainless steel. The pumps are capable of flows to 6,000 gpm, heads to 800 ft, discharge pressures to 500 psig, and temperatures to 500° F using ambient air cooling , or 850° F with water cooling, thereby exceeding the capabilities defined in this section of API-610.
Integrated condition-based monitoring solutions
Rockwell Automation will provide Entek condition-based monitoring equipment, software, and services as an integrated condition monitoring solution to customers of the Flow Solutions Division of Flowserve Corp. Flowserve customers will see an improvement in their uptime and reduction of maintenance costs. Rockwell Automation will provide products and services to Flowserve as part of an integrated condition-based monitoring package focused on the entire pumping system. Flowserve will be better able to help its customer identify developing faults in equipment so that corrections can be made before they affect production, safety, or reliability.
Well-surface data collection
China Oilfield Services' research and development department has developed a new generation of the surface acquisition system (SAS) for well surface data collection and processing. The SAS-IT is the upgraded version of the former SAS system that COS developed in 1997. Its enhanced functionality includes double separators in serial or parallel, Internet Explorer-based remote monitoring, and database oriented data management. The SAS-IT system reduces the risk of wasting resources as a result of imprecision and lowers overall operating costs. The former system has served 150 wells in fields over regions such as Xinjiang Province, offshore China and Vietnam since 1997. The first SAS-IT unit has been fully tested and will be delivered to Geoservices SA. The second and third units will be dispatched to the China-French Geoservices Co. operations in the Bohai Bay and Vietnam.