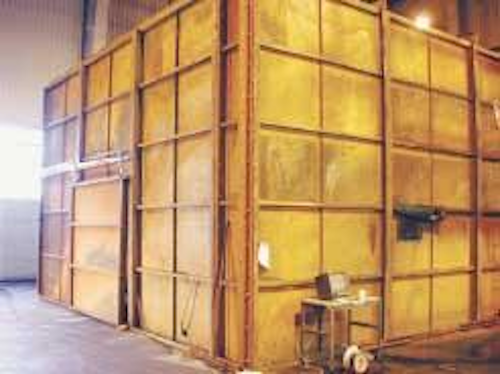 Jennifer Pallanich Hull
Special Reports Editor
Simply extinguishing a fire doesn't say much about how well a water mist system performs, so the SP Swedish National Testing and Research Institute is working to introduce additional parameters for use in qualifying a system's performance.
Magnus Arvidson, fire protection engineer, said testing in the SP labs has found that some water mist systems initially make fires larger despite extinguishing the blazes more quickly. This means more damage might occur before the fire is quenched.
Lack of repeatability of test results is another reason not to use the existing parameter of time to extinguish, said Tommy Hertzberg, senior research scientist. For identical test conditions, Arvidson added, there can be up to an 80% difference in the time to extinguish with the same system. It's debatable, therefore, whether "time to extinguish" is a valid description of a system's efficiency, Hertzberg said.
null
Viable procedures
Following trials at SP Fire Technology outside Gothenburg, evaluators found three usable and experimentally repeatable parameters:
Cooling the fire – vital so that the crew can enter the room and manually extinguish any lingering flames. It can also keep the blaze from spreading. A high water flow rate – a high water/gas interface area – provides efficient cooling
Suppressing the fire – different systems show varying qualities with regard to fire suppression capability
Mixing the gas volume – the larger droplets are most quickly transferred to the gas, but they have poorer heat transfer from the gas to the droplets. The larger droplets also do not perform as well if they cannot reach the flame directly, according to SP. Decreasing the oxygen level to establish inert conditions – smaller water droplets, which vaporize on contact with the flames, decrease the oxygen level more quickly than larger water droplets.
Hertzberg and Arvidson say these procedures improve evaluation of different water mist firefighting systems; however, more attention should be paid to defining the criteria used in assessing the systems for use in places like ships' engine rooms.
SP is evaluating and reporting the test results, which will be presented at several conferences.
The research team has conducted a series of tests on fires in a 250 cu m compartment as a follow up to tests on fires in a 500 cu m compartment. Now Hertzberg and Arvidson are focused on the scale issue. It appears that the aforementioned parameters can be used to extrapolate test results from smaller to larger volumes.
Embracing changes in the water mist system testing guidelines will mean a change in mindset, Arvidson said. Understanding the efficacy of a system is essential to prevent the application of ineffective systems on the market. The key is to quantify the performance, rather than simply to observe the visual effects.
For more information, contact Magnus Arvidson, SP. Tel: +46 33 16 56 90, fax +46 33 41 77 59, magnus.arvidson@sp.se, www.sp.se.