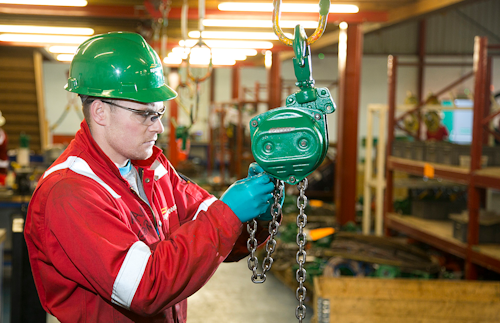 Sparrows Group
Offshore staff
ABERDEEN, UK – Sparrows Group has won a four-year contract to provide rigging loft maintenance services in Qatar.
The scope includes refurbishment, repair, load test and recertification of rigging lofts and content; six-monthly rigging loft change-outs; supply of replacement or new equipment; and ensuring availability of properly certified equipment where needed offshore.
Sparrows has formed a new rigging loft management workshop at its Qatar site with investment in new machinery and other office equipment.
CEO Stewart Mitchell said: "This is the first contract of its kind that we are providing in the Middle East region, due to an increase in demand for specialist companies to conduct this work…The investment into our facility in Qatar will enable us to support other clients in the Middle East with these services as well."
As part of the contract, Sparrows will maintain an online web portal which provides a register of the equipment status, store certificates and maintenance records, as well as tracking where equipment is onshore and offshore by using RFID tagging.
07/09/2019