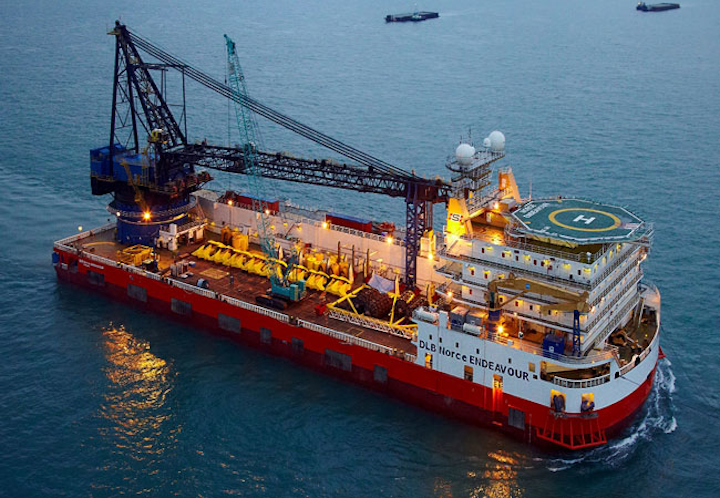 Offshore staff
SINGAPORE – Solstad Offshore has contracted iSURVEY Pte Singapore to provide marine construction survey support onboard the derrick laybargeNorce Endeavour.
Under the four-month program, which starts this month,iSURVEY will undertake positioning and survey services related to Solstad's pipeline and platform installation program offshore Thailand.
The workscope includes monitoring during jacket setting, final positioning and leveling and survey assistance during pile cut-off.
Subsea positioning will be integrated with IKM Subsea's Merlin work-class ROV during installation operations.
03/01/2017