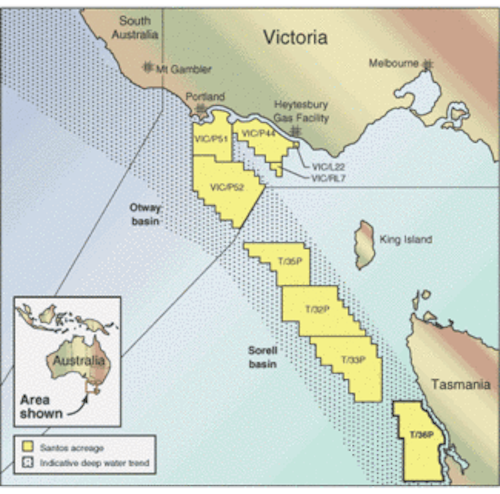 Judy Maksoud • Houston
Africa
BP has begun awarding the major contracts for developing the Greater Plutonio field offshore Angola.
Kellogg Brown & Root won the contract for engineering, procurement, construction, and management. The project team will be based at KBR's offices in Leatherhead, UK.
The second major contract, for fabrication of the FPSO hull and topside equipment, went to Hyundai Heavy Industries. The vessel will be built in its Ulsan, Korea, shipyard.
Contracts for the subsea production system and umbilicals, risers, and flowlines were to be awarded immediately following Sonangol's authorization to proceed. The integrated drilling contract will be awarded later this year. First production is targeted for 2007.
Greater Plutonio will be the first development in Angola's block 18 and the first BP-operated project in Angola. The development comprises six fields, including Galio, Cromio, Paladio, Plutonio, Cobalto, and Platina, in water depths from 1,200 to 1,500 m.
The development will consist of a single spread-moored FPSO linked by risers to a network of subsea flowlines, manifolds, and wells.
BP has a 50% interest in block 18, which was acquired by Amoco in 1996, prior to its merger with BP. Shell holds the other 50% interest.
In early February, the National Oil Co. of Liberia (Nocal) released the details for the country's 2004 offshore bid round, which will close Nov 1. The round includes 17 exploration blocks covering 55,000 sq km, of which six blocks will be awarded. Bids will be accepted on individual or multiple blocks by lone bidders or consortia.
TGS-Nopec acquired 9,000 km of 2D seismic data and will provide well information and regional interpretations to interested parties.
Nocal planned to allow direct negotiations through March 2004. Conferences to be held in London and Houston in April will provide materials for potential bidders, including petroleum laws, production sharing contract information, tax laws, and all of the technical information available at that time.
Vanco is making good on its West Africa drilling obligations for 2004. Vanco Morocco Ltd. has signed a participation agreement with ENI Morocco BV to begin drilling its first deepwater well in its Ras Tafelney exploration permit offshore Morocco.
The Saipem 10,000 drillship will drill the Shark B prospect 130 km off the Moroccan coast in 2,120-m water depth. The drillship will be on site in late April and should spud the well shortly thereafter. The Shark B prospect is one of several prospects identified through evaluation of extensive 3D seismic data Vanco contracted to be gathered off Morocco.
Vanco Morocco Ltd. operates the license with 45% interest. Partners are ENI Morocco BV with 30% and Office National de Recher-ches et d'Explorations Pétrolières (Onarep) with remaining 25%.
While Vanco begins exploration drilling, Petronas Carigali Overseas Sdn. Bhd. has contracted with Onarep for a deepwater block in the Rabat-Sale Haute Mer area. The block covers 14,000 sq km and is in 1,000-4,000 m of water.
Under the agreement, Petronas will acquire and process 2,000 km of 2D seismic data and will drill one exploration well in the initial three-year period. Subsequently, the company will acquire and process 1,000 km of new 2D seismic data and drill another exploration well in the first extension period of two years. A third 2D survey of 1,000 km will follow in the second extension period, with an additional exploration well.
Petronas operates the block with 75% interest. Onarep holds the balance.
Dallas-based Kosmos Energy LLC is also moving into the action off Morocco. Kosmos recently signed an agreement with Pioneer Natural Resources Co. to explore an area along the west coast of Africa extending from Morocco to Angola.
Americas
LNG developments are moving ahead off the US west coast.
Crystal Energy LLC has signed a memorandum of understanding (MOU) with the Alaska Gasline Port Authority. The MOU precedes a detailed letter of intent to supply domestic LNG for its Clearwater Port importation terminal from an LNG plant to be built in Alaska.
Under the arrangement, the Port Authority's Alaska LNG Project would supply up to 800 MMcf/d of natural gas for a 20-year period through the Crystal Clearwater Port facility, which lies 11 mi offshore Ventura County, California. This amount of gas amounts to nearly half of California's projected residential demand.
To fulfill this obligation, Crystal's existing Platform Grace would import LNG transported by vessels from the proposed plant in Valdez, Alaska, to the platform, where it will be converted back into vapor form. A new offshore pipeline would travel through an existing pipeline right-of-way and connect with onshore infrastructure that delivers natural gas to Southern California.
California imports about 90% of the natural gas it consumes, and demand projections call for a 20% increase over the next 10 years.
Europe
Great Britain's BP and Turkey's Turkiye Petrolleri A.O. (TPAO) could begin drilling in the eastern Black Sea by the end of this year. The area, held in a 50-50 agreement between the two companies, covers 18,000 sq km.
BP believes the Black Sea region could be Turkey's most significant exploration frontier. The region has remained under-explored because the water in this part of the Black Sea is more than 1,500 m deep. Exploration drilling will require BP's deepwater expertise.
In 2002, BP contracted a large 2D seismic program, comprising 8,500 line-km of new data, the largest such program in Turkish waters since the early 1990s. That survey was followed by a 3D survey over the most prospective structures. Resulting data is being evaluated with the objective of defining drilling locations that could see the drill bit by late 2004.
Asia-Pacific
ONGC formally signed the New Exploration License Policy (NELP) IV contracts in New Delhi on Feb. 6.
Deepwater awards to ONGC included one block in the Gujarat-Saurashtra basin, two blocks in the Kerala-Konkan basin, one block in the Krishna-Godavari basin, two blocks in the Mahanadi basin, one block off the northeast coast and two blocks in the Andaman basin.
India's Reliance Industries was among the successful bidders for the offshore blocks.
State-owned ONGC's own Sagar Vijay drillship found a large gas field in the Krishna Godavari basin in the Bay of Bengal in mid 1Q. According to ONGC, initial drilling results indicate a potential of nearly 1 tcf of gas.
The block is adjacent to Reliance's gas-bearing KG-DWN-98/3 block off the Andhra Pradesh coast.
null
Santos Ltd. has won its fourth offshore exploration permit in the Sorell basin offshore Tasmania, bringing the total number of blocks in the Otway and Sorell basins to seven. The 4,500-sq-km block T/36P is 5 km off Tasmania's southwestern coast and is on trend with four other deepwater blocks where Santos holds interest. Santos operates block T/36P with 50% interest. Unocal holds the remaining 50%.
A consortium made up of ONGC Videsh Ltd., the Gas Authority of India Ltd., and Korea's Daewoo and Korea Gas Corp. have a world-class gas discovery in block A-1 offshore northwest Myanmar.
Estimated recoverable reserves of the Shwe discovery are 4-6 tcf. Daily production could exceed 500 MMcf. Block A-1's geology is promising, and more exploration is expected.
Daewoo International Corp. operates the block with 60% interest. ONGC Videsh has a 20% share. GAIL and Kogas each hold 10% interest.
There has been mixed news off Malaysia of late.
In late January, Murphy Oil had its first dry hole with Aya No. 1 in block K offshore Sabah. The well tested a fault-separated structure down dip to the west of the previously announced Kikeh Kecil oil discovery.
Murphy has been conducting an active deepwater exploration program off Malaysia for some time.
"The Aya well is our first dry hole in block K following our initial success at Kikeh No. 1, and this well underscores the risks in exploring a new basin. Our successes at Kikeh and Kikeh Kecil, however, all point to the significance of this basin and we will continue pushing forward our program," Claiborne Deming, Murphy's president and CEO, said.
While Murphy moves on with exploration on block K, Malaysia's CS Mutiara Petroleum Co. Sdn. Bhd, a 50-50 joint venture between Petronas Carigali and Shell Malaysia Explo-ration & Production, hit gas with the Bunga Kamelia-1 well on block PM 301 offshore peninsular Malaysia.
Mediterranean
At the end of January, BG began the second phase of development for the Rosetta field offshore Egypt.
An unmanned minimum facilities platform will be tied back to the existing platform to bring new gas fields onstream. Front-end engineering and design work began last March, and first gas is scheduled for July 2005.
BG operates the Rosetta concession with 40% interest. Partners are Shell with 40% and Edison with 20%.
Middle East
McDermott International Inc. subsidiary J. Ray McDermott SA, has been awarded a contract by Dolphin Energy Ltd. of the United Arab Emirates for engineering, procurement, construction, and installation of two integrated drilling and production platform complexes for Qatar's North Dome field development project. The contract, valued at over $190 million, is part of Dolphin's $3.5-billion project to supply up to 3.2 bcf/d of natural gas from Qatar's North field to the United Arab Emirates.
The DP1 and DP2 complexes will each include a drilling and production platform, bridges, and a flare tripod. The complexes will be in less than 185 ft of water and will weigh over 6,060 tons each.
Detailed engineering began early in 1Q. Construction work is scheduled to begin at J. Ray's Jebel Ali yard in May 2004.
Central Asia
OAO Lukoil, KazMunaiGaz, and KazMunai-Teniz have signed an agreement under which Lukoil will acquire 50% interest in the Tyub-Karagan PSA in the Caspian Sea. The Tyub-Karagan area covers 1,168 sq km, and the PSA agreement project is valid for 40 years.
According to preliminary estimates, the Tyub-Karagan recoverable resources amount to more than 100 million tons of oil equivalent. The probability of hydrocarbon discovery at this contract area is estimated as high by the participants.
China works toward increased production
China National Offshore Oil Co. (Cnooc) is working toward its goal of long-term production growth. This year's targeted net production volume for China's offshore is approximately 118-123 MMboe, compared to 108 MMboe in 2003.
Problems at two of the company's offshore China fields, QHD 32-6 in Bohai Bay and PY5-1/4-2 in the eastern South China Sea, are putting pressure on 2004's production growth rate. Improvements in these fields will help Cnooc achieve the upper end of the target. Despite difficulties, the company has not adjusted optimistic production targets set earlier for 2005.
Cnooc's 2004 capital budget supports the company's commitment to its goals. This year's exploration budget is nearly double that of 2003 at $270-290 million. According to Cnooc, the exploration program is designed to achieve a reserve replacement rate of 180% this year.
Development capital expenditure has been budgeted at $1.60-1.70 billion. Thirteen development projects are expected to come onstream between 2004 and 2005, of which six are expected to be completed in 2004. If the company reaches its 2004 goal, it will set a new record for the largest number of completed projects in a single calendar year.
Cnooc has identified natural gas production and sales as the growth engine for the company. Gas will continue to be one of the company's core business priorities.
The company's grip on China's expanding LNG infrastructure could further strengthen its dominance in coastal China's natural gas market. Acquired equity interest in Australia's North West Shelf and Gorgon projects, in addition to the Tangguh project, will supply China's pioneer LNG terminals.
According to Fu Chengyu, Cnooc's chairman and CEO, Cnooc Ltd. will continue to focus on achieving production growth, adding reserves through exploration and opportunistic acquisitions, and developing and expanding the natural gas business. "The fundamentals of the company remain healthy, and the management is confident of the growing future of the company," he said.