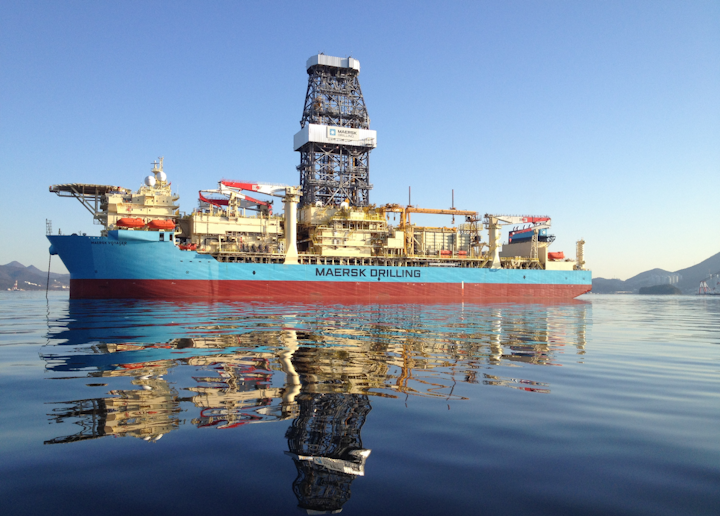 (Courtesy Maersk Drilling)
Offshore staff
LYNGBY, Denmark – Total has confirmed a three-well exploration contract offshore southwest Africa for the 7th generation drillship Maersk Voyager, after a conditional award last year.
The program will include two wells offshore Angola in blocks 32 and 48, and another off Namibia. Drilling should start this month and continue for around 240 days.
According to Maersk Drilling, the block 48 well will be in a new world-record water depth of 3,628 m (11,903 ft), beating the current record of 3,400 m (11,155 ft) established by the drillship Maersk Venturer when it drilled the Raya-1 well for Total offshore Uruguay in 2016.
Total value of the contracts is an estimated $46.3 million, including mobilization: there are two additional one-well options.
To support the campaign, Maersk Drilling will work with local partners in both countries.
The Maersk Voyager, delivered in 2014, recently underwent its scheduled Special Periodic Survey in Walvis Bay, Namibia, after finishing campaigns off Ghana and Equatorial Guinea in 2019.
01/14/2020