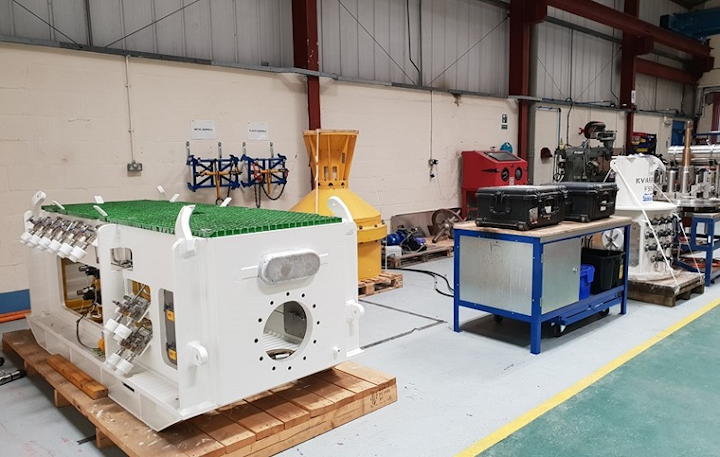 Offshore staff
ABERDEEN, UK – Cavitas Energy has secured funding from the Oil and Gas Technology Centre (OGTC) for a new solution for heavy oil.
The company plans to fast-track development of its third Thermal Heavy Oil Recovery (THOR) prototype.
THOR acts as a downhole heating device, allowing bypassing fluid to be heated at source as opposed to traditional methods for thermal heavy oil in which steam is generated at surface and pumped into the reservoir. This, however, can lead to large energy losses.
Cavitas' new technology has a smaller equipment footprint.
Niki Chambers, marginal developments project manager at the OGTC, said: "With over 400 MMbbl of heavy oil categorized as marginal developments in the UKCS, we are actively seeking technologies for enhanced oil recovery that will support our efforts to tap into these reserves.
"THOR has the potential to increase recovery by 10-20%, representing approximately 74 MMbbl that would be unrecoverable otherwise…"
The project will take place in two phases over 18 months. Under phase one Cavitas will undertake further reservoir modeling in collaboration with a UK-based heavy oil operator.
In the second phase Cavitas will design, build, and lab test THOR 3, a well deployable tool, eventually leading to a land-based heavy oil well field trial. The project's final phase will involve a live well test of THOR over an extended period.
Subsea energy storage and power generation specialist EC-OG has successfully completed a test with a North Sea operator of its Subsea Power Hub's (SPH) capabilities for powering subsea production equipment using solely battery power.
During trials, supported by the OGTC and the operator Sea Operator, the SPH was used to power a commercial subsea control module (SCM) and local power distribution system.
This was done using lithium ion battery technology, located within EC-OG's Energy Storage and Intelligent Energy Management System. Results confirmed the SPH's capabilities for operating North Sea wells without a power umbilical from a topsides installation.
The test was completed using a third-generation Aker Solutions SCM, with power delivered via a subsea distribution unit and inductive couplers, representative of much of the subsea infrastructure operating in North Sea brownfield developments.
05/10/2019