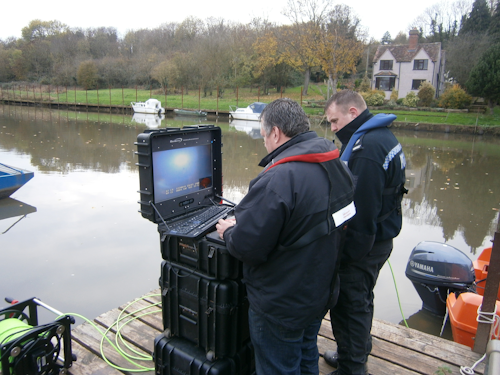 Offshore staff
ABERDEEN, UK – Ashtead Technology, a global subsea equipment solutions specialist, has donated nearly £20,000 ($33,482) of equipment to SARbot, the UK's only underwater search, rescue, and recovery charity.
Ashtead Technology has donated a long-range video telemetry system; a Bowtech near SIT aluminium camera, designed for use in low-light conditions; and a powerful underwater lamp.
SARbot's volunteer rescue team operates across the UK, searching for missing people on any inland waterway or out at sea, using sonar, lights, cameras, and a robot with a grab arm that can cut through wire and attach to a body, allowing recovery to the surface without the need for a diver.
Allan Pirie, CEO of Ashtead Technology, said, "SARbot is an exceptional charity, offering vital 90-minute rescue to those in peril in waters across the UK, and also peace-of-mind and closure to families of missing persons. We are delighted to be able to support it, and hope that our donation will allow the charity to continue its crucial work."
02/28/2014