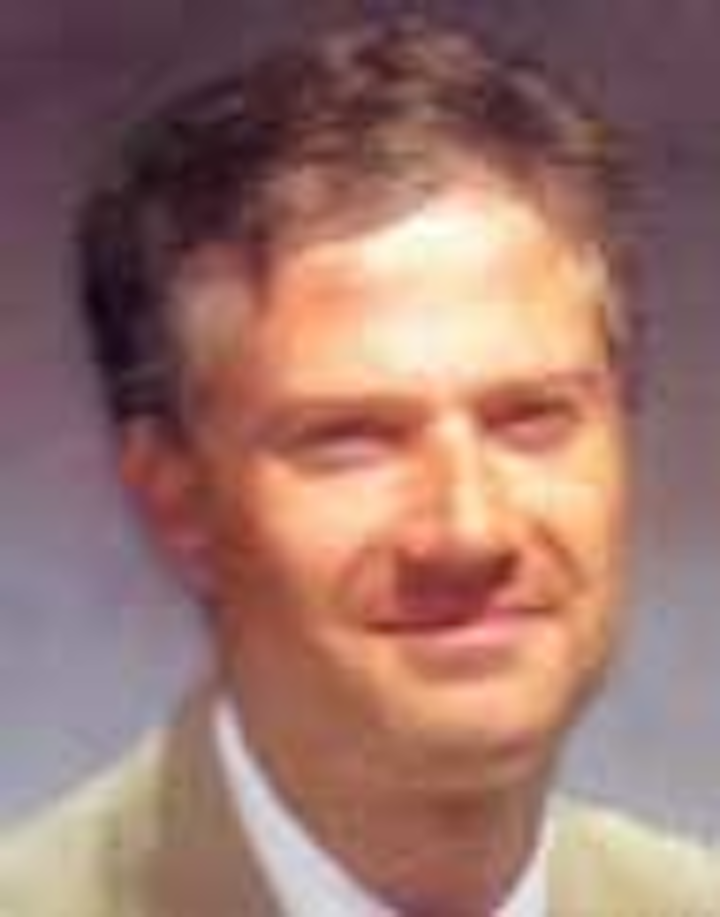 | | | |
| --- | --- | --- |
| | | Jeremy Beckman • London |
A steady stream of new development projects should stabilize production offshore Norway, according to the Norwegian Petroleum Directorate.
Currently, 16 projects are in progress and planning is under way for at least 20 more, said NPD in its latest review of the sector. The impact should start to be felt next year, when production should rebound after a dip in 2013, and output should then remain steady through 2017. Investments in the new programs could reach $28.5 billion this year, NPD added, rising to around $34.4 billion in 2017, with much of the outlay related to drilling by mobile rigs.
As for exploration, the 41 wells completed across the Norwegian continental shelf last year brought 13 new discoveries, the most significant probably being the Havis oil find in the Barents Sea. This and neighboring Skrugard helped boost bids in the region for Norway's 22nd licensing round. NPD added that the new finds generated 132 MMcmoe in fresh reserves, equivalent to 58% of total Norwegian oil production in 2012.
Analysts Wood Mackenzie sounded a cautionary note, however, claiming that last year's exploration yield was way below the previous 10-year average of 860 MMboe. And Norway's exploration well numbers were down 20%, mainly due to a shortage of suitable rigs, or because certain drilling programs overran their schedules. But up to 55 wells could be drilled this year, with some on potentially high-impact prospects in the Barents Sea and the Utsira High region of the central Norwegian North Sea.
Last month Wintershall confirmed an oil discovery in the Asha Noor structure, close to the Edvard Grieg and Ivar Aasen fields on the Utsira High. Reserves appear to be in the 20-40 MMbbl range.
Statoil unveils three giant developments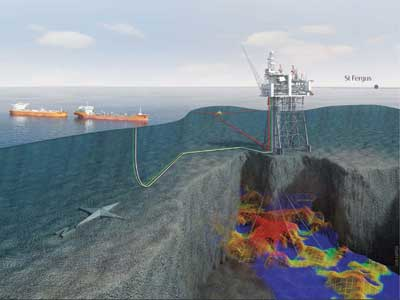 How Statoil plans to develop the Mariner field in the UK North Sea.
The governments of Norway and the UK should both be thankful to Statoil for helping them prop up their economies. Either side of Christmas, the company submitted plans for four new mega-projects, with a total outlay of around $23 billion.
Most wide-ranging in scope is Aasta Han-steen in the Norwegian Sea, and the associated Polarled offshore pipeline system. This will be the first deepwater field development off mid-Norway, based around a spar platform with storage in the hull for condensate, and supporting a conventional topsides with processing facilities. The condensate will be transferred directly to shuttle tankers.
As Aasta Hansteen is far removed from offshore infrastructure, an associated trunkline (Polarled) will be installed taking the gas 480 km (298 mi) southeast to the processing plant at Nyhamna, western Norway. The pipeline will have a capacity of 70 MMcm/d, and its diameter of 36 in. in a water depth of 1,300 m (4,265 ft) will constitute a new world record, Statoil claimed. A 30-km (18.6-mi), 18-in. spur line will be added between Polarled and the Kristin semisubmersible platform. This will connect the new facilities to the Aasgard Transportation System pipeline, with tie-ins also planned for future gas field developments such as Norske Shell's Linnorm and RWE Dea's Zidane. The Nyhamna terminal, currently dedicated to the Ormen Lange field, will be expanded.
In the North Sea, Statoil aims to recover 225 MMboe from the Dagny oil and gas field. The $5.7-billion program includes construction of a steel jacket platform connected to the Sleipner complex for gas export, with oil transported by shuttle tankers. Another development plan should be issued this year for the satellite gas field Eirin, which will be linked to the platform via a template. Assuming approvals, Dagny should be onstream early in 2017 and in production for a further 20 years.
The most ambitious project in terms of well engineering looks to be Mariner, a heavy oil field 150 km (93 mi) east of the Shetland Isles in the UK northern North Sea. Here Statoil plans a central production, drilling and quarters platform, supported by a steel jacket facility with 50 well slots, and a floating storage unit holding up to 850,000 bbl of oil. Dragados Offshore and SNC Lavalin have the construction and engineering contracts for the wellhead structure.
Mariner comprises two shallow, complex reservoirs in the Maureen and Lista formations, with 250 MMbbl of recoverable heavy oil (12-14° API). Early water breakthrough is expected, so the process facilities will be designed to handle large volumes of liquids and oil-water emulsions. All production wells will be equipped with sand screens and electric submersible pumps for lift purposes. Statoil aims to award a contract for a newbuild cat. J drilling rig this spring. Pending approvals, Mariner should enter production in 2017, and remain in service for 30 years.
Delayed Skarv finally flowing
BP has finally started production from the Skarv oil and gas field in the Norwegian Sea, providing a new hub for the area. The development plan was approved in December 2007, and start-up was originally scheduled for late summer 2011, according to analysts ScanBoss. The start would have been earlier had bad weather not disrupted the pull-in campaign in 2011. Capex for the project is thought to have risen from the originally budgeted NOK 35.6 billion ($6.46 billion) to NOK 38.5 billion ($6.98 billion).
Skarv's giant FPSO - the hull weighs 45,000 tons and the turret 4,000 tons - is connected to 13 risers and will eventually receive production from 16 wells, 14 on Skarv and two on the Idun field. These will be spread among two drilling centers with a total of four templates. Gas is exported through an 80-km (49.7-mi) pipeline that connects with the Gassled offshore transportation network. The FPSO has capacity to store 875,000 bbl of condensate which is offloaded to shuttle tankers. BP expects production to build to 165,000 boe/d by year-end.