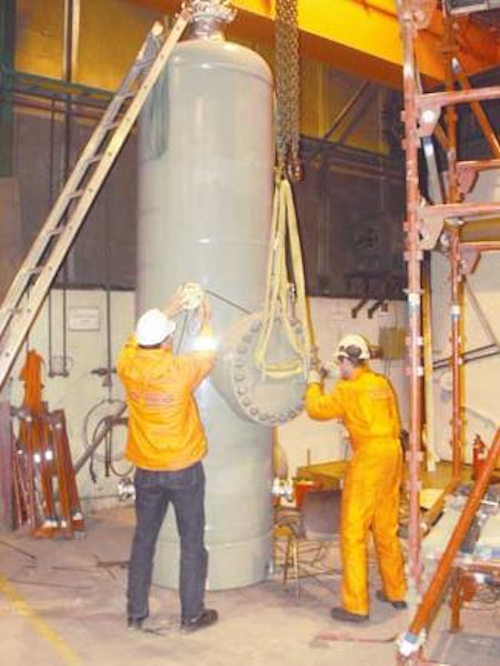 From a solid basis in its home market, Reinertsen Engineering is now looking to establish itself internationally. The Trondheim-based company has developed its expertise in the engineering of process equipment and pipelines, backed by offshore maintenance, modifications services, and fabrication.
With its subsidiary company ConSepT, Reinertsen has a long track record in optimizing separator technology, extending expertise in areas such as gas de-misting, gravity separation, sand/ water management, process optimization, and finding solutions for the problem of foam generation at the inlet, process engineer Thomas Reinertsen said.
null
Using computational fluid dynamics and laboratory experiments, the company has developed three improved inlet arrangements and a de-misting cyclone for the gas outlet. The inlet arrangements increase separation performance at the inlet and overcome the problem of foam generation, while the de-misting cyclone improves separation efficiency at the outlet. The products are:
Cyclone inlet. When used with perforated plates, this results in a plug flow with optimal velocity profile for of good separation
Swirl inlet. This creates high g forces, giving highly improved liquid removal for smaller separators of less than 1.6-m inner diameter
Inlet vane diffuser. Intended for all sizes of separator, this has a drainpipe to remove excess liquid, for improved separation
De-misting cyclone. This gives improved separation performance and relatively low pressure drop at higher pressures, and handles much higher liquid loads than the typical vane pack.
Earlier this year, Reinertsen was bidding to design and supply a large scrubber to Mærsk in the Danish sector, and for the retrofitting of internals in three separators and possible supply of a new scrubber for Esso Norge's Jotun production ship in the Norwegian sector.
With regard to pipeline engineering, the company's track record in home waters includes such high-profile projects in home waters as the Troll Gas, Zeepipe IIa and IIb pipelines. Current and recent international projects include flowline and riser studies both in Angola block 34 and for Petrobras' Albacora East project in Brazil, as well as for onshore pipelines in Iran.