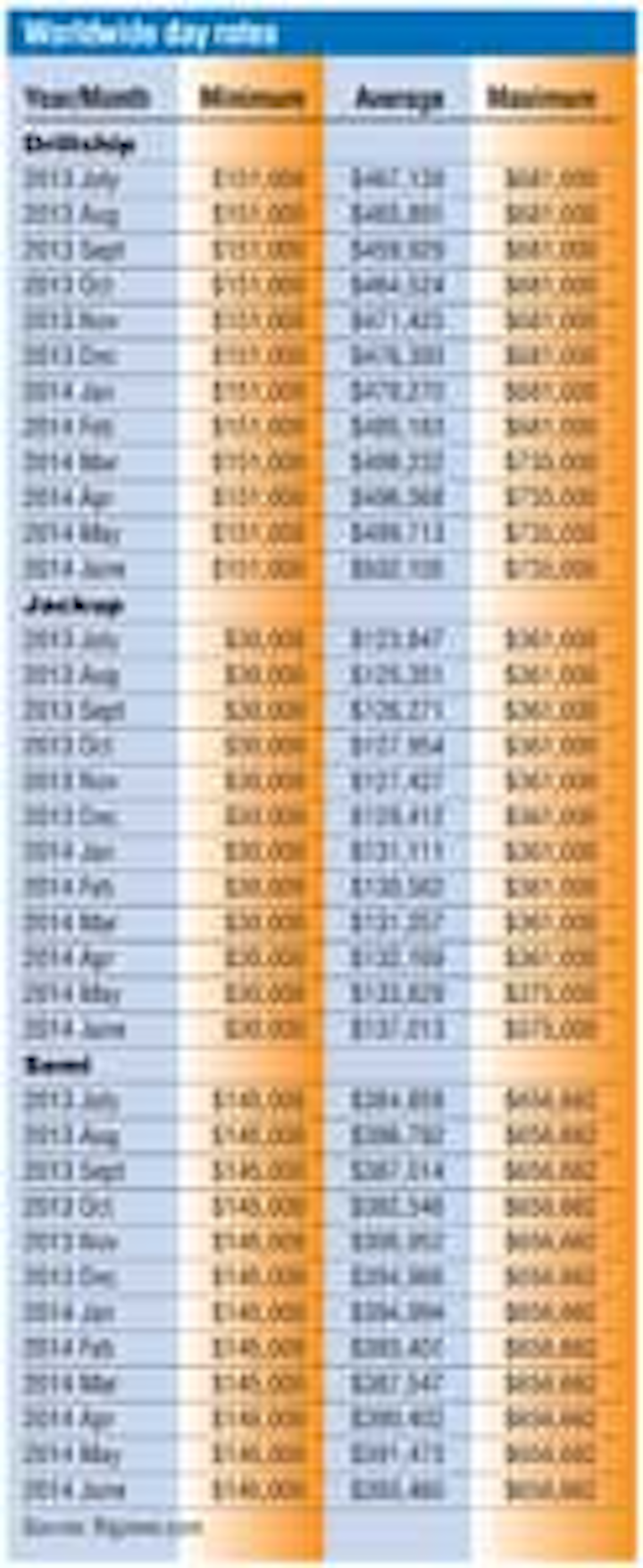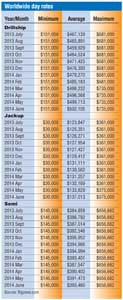 Click to Enlarge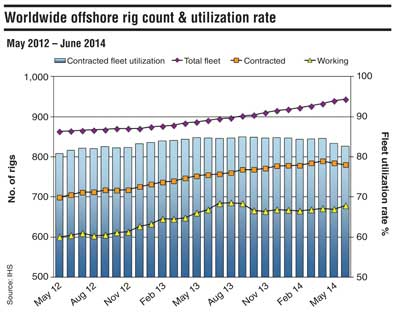 Click to Enlarge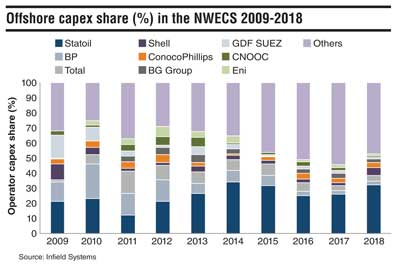 Click to Enlarge
This month Infield Systems looks at the operators in the northwest European continental shelf (NWECS) and the changing capex distribution in the region. Infield Systems expects Norway to continue to account for the largest share of forecast investment, and as such, Statoil, the Norwegian national oil company, is predicted to remain the largest operator in terms of expenditure, investing heavily both in Norway and the rest of the region. Aasta Hansteen, the deepwater spar development in the Norwegian Sea, and Johan Sverdrup in the North Sea make up large proportions of forecast spend for Statoil. Mariner in the UK section of the North Sea, a heavy-oil development that has only recently become economic to develop due to higher oil prices and technological development, is another major focus of investment for the company. Statoil's rapid increase in market share from 20% over the period 2009-2013 compared to 30% in the forecast, is due to its increased investment in these large projects, yet also due to falling investment from BP and lackluster increases from other operators.
BP, Total, Shell, and other major oil and gas companies account for a significant proportion of historic capex. Investment by these majors is, however, expected to be eclipsed by the growth in spend by smaller operators. Indeed, the market share of the top eight operators, excluding Statoil, will fall from a 48% share of expenditure historically to 23% in the forecast. Many of these operators no longer see high enough returns from the North Sea and, as such, while their investment in the North Sea will continue, albeit at decreasing rates, their focus will move to west of Shetland and the Norwegian Sea.
The "Others" category is made up of a mixed group of companies. There are large companies such as EnQuest, Maersk, and KNOC who see marginally less capex than the top nine. There are also smaller companies such as Iona, MOL, and Hurricane who are looking to bring marginal fields onstream. These smaller fields, or extensions to current fields, are set to become more important to production in the North Sea. As fields get harder to find or produce, it is smaller fields that will keep production stable, or at least slow the decline in production.
− Kieran O'Brien, Energy Researcher, Infield Systems Ltd.