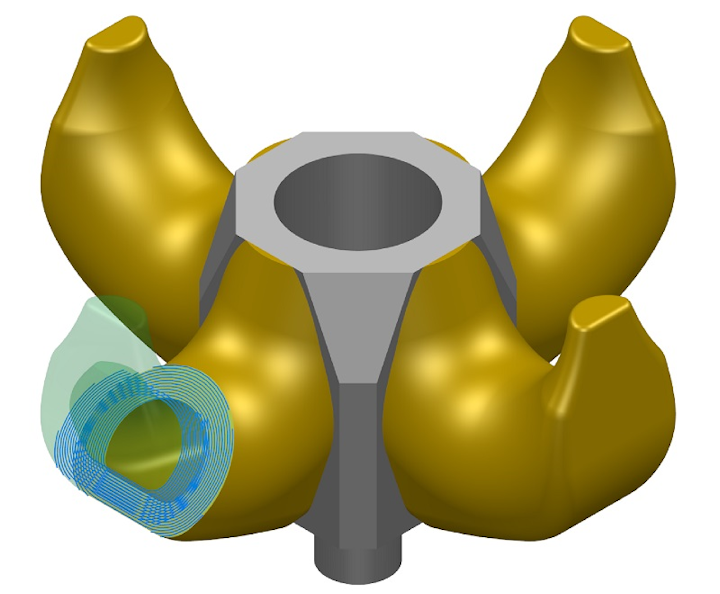 Offshore staff
SCHIEDAM, the Netherlands – Huisman and RAMLAB are looking to produce a large offshore crane hook using the 3D printing technique 'Wire & Arc Additive Manufacturing' (WAAM).
The benefit of this process for the hook, based on a Huisman four-prong hook design, is that the product will be hollow, bringing savings in material and production lead time.
It will measure over 1 x 1 m (3.3 x 3.3 ft) in outer dimensions and weigh almost 1,000 kg, making this the world's largest 3D printed steel product in terms of weight, Huisman claimed, with a Safe Working Load (SWL) of 325 metric tons (358 tons).
At the start of this year, the company successfully load tested a3D printed offshore crane hook with an SWL of 80 metric tons (88 tons).
DNV GL, Bureau Veritas, and ABS are all participating in the project. Aside from the prospect of receiving triple certification, their presence should lead to a significant step forward in adopting common rules and guidance for 3D printed products for the offshore and maritime industries, Huisman said.
The project is under development by a consortium comprising Huisman, RAMLAB, Autodesk, DNV GL, Bureau Veritas, ABS, and voestalpine Böhler Welding.
06/12/2018