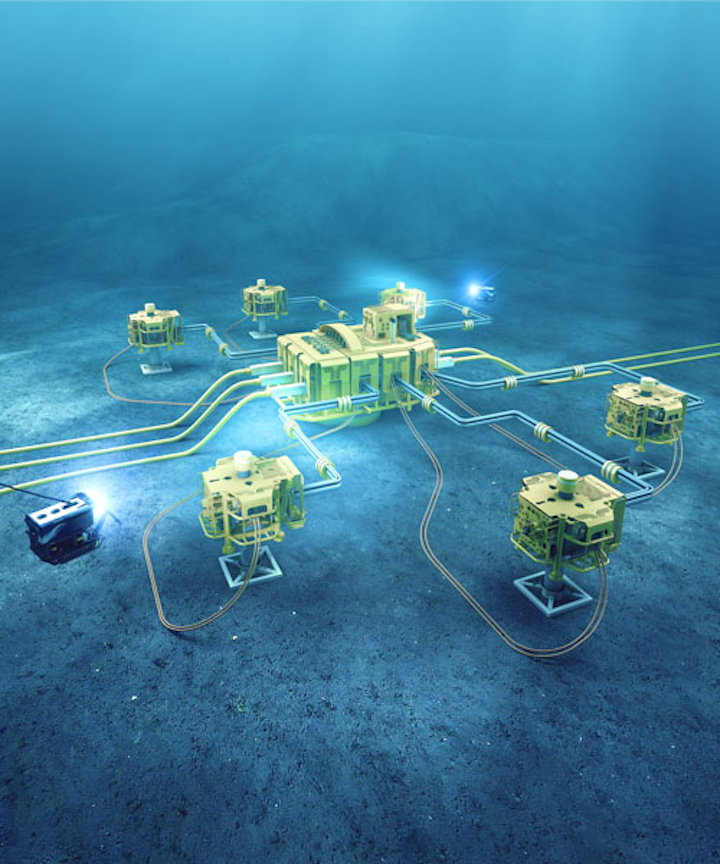 Offshore staff
HØVIK, Norway–The DNV GL-led joint industry project on standardizing subsea processing has moved into Phase 2.
The JIP aims to reduce cost in a lifetime perspective. Initially focusing on subsea pumping, the partners in Phase 1 have now concluded the functional description of subsea pumping, while Phase 2 will deliver standardized guidelines.
The JIP includes system suppliers Aker Solutions, GE Oil & Gas, OneSubsea and TechnipFMC and operators Shell,Statoil, and Woodside. Phase 2 is expected to lead to a guideline and eventually a recommended practice for subsea pumping systems.
Building on the concluded functional description from Phase 1, the JIP will continue by developing system level requirements and design classes, as well as harmonized work processes and design standards.
Phase 2 activities are related to:
• Standards, functional requirements and specifications
• System design
• Pump modules and pressure-containing equipment
• Control system and instrumentation
• Power system
• Materials and welding
• Qualification work processes and test requirements.
Phase 2 is expected to be completed in 18 months.
Kristin Nergaard Berg, JIP project manager, DNV GL – Oil & Gas, says: "Subsea standardization offers tremendous benefits. It allows flexibility for tailor-made facilities at a system level through standard functional descriptions and specifications, while also increasing predictability in the value chain. This will not only lower transaction costs and accelerate implementation for all parties, but also allow freedom to innovate and employ new technology."
Chairman of the Steering Committee Rune Ramberg, Statoil, has been re-elected for Phase 2.
New operators are still welcome to join the project.
06/19/2017