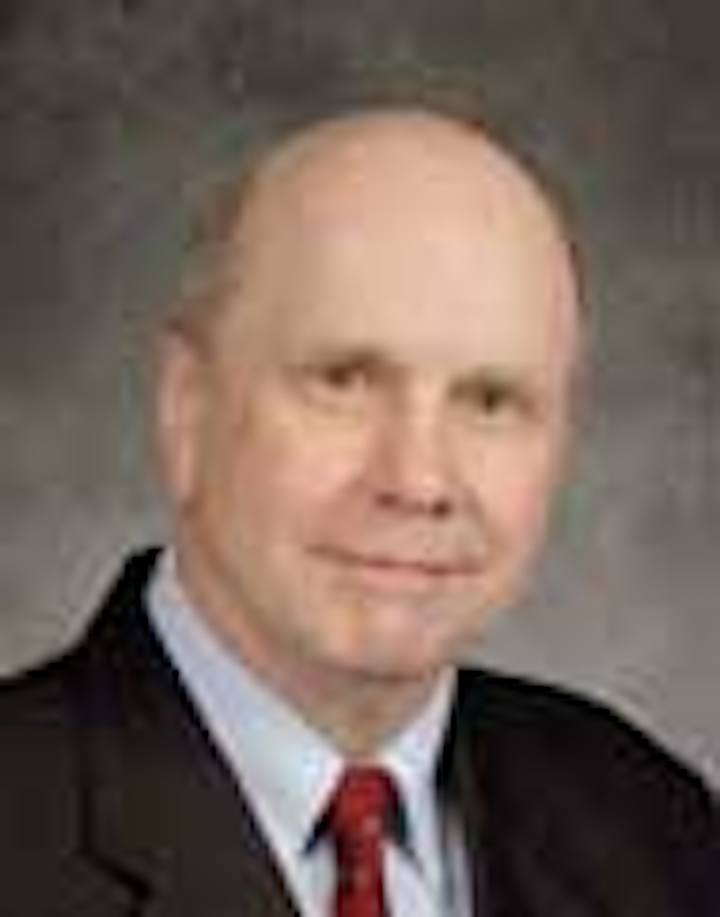 | | | |
| --- | --- | --- |
| | | Gene Kliewer • Houston |
FMC Technologies Inc. will supply Statoil with $96 million in subsea equipment for the Smørbukk South Extension Project. FMC will supply subsea trees, wellheads, a manifold, control systems, and other associated equipment.
Smørbukk South is part of the Åsgard development in the Norwegian Sea, and the award is the third order for FMC Technologies from the fasttrack portfolio agreement announced in 2012. The equipment is scheduled for delivery in 2014.
Åsgard takes in production from the Smørbukk, Smørbukk South, and Midgard fields, which have been developed through the Åsgard A FPSO, the Åsgard B semisubmersible platform, and the Åsgard C FSO.
Smørbukk South Extension holds estimated recoverable reserves of 16.5 MMboe, and will be developed with a new subsea template connected to Åsgard A with spare slots for future wells. Statoil plans to put in one multi-lateral well with two oil-producing branches and a gas injector well.
Recovered gas will be re-injected into the reservoir to maintain reservoir pressure as oil is drained. Drilling should start in early 2015, followed by first production in September 2015. Statoil estimates the productive life span of Smørbukk South Extension at 12 years.
Other partners are Petoro, Eni Norge, Total E&P Norge, and ExxonMobil.
Petrobras, Aker Solutions sign frame agreement
Petrobras has entered a frame agreement with Aker Solutions for subsea equipment to use in deepwater presalt field development offshore São Paulo, Santos basin, Brazil. The new agreement is valued at $800 million and has a scope of work for 60 vertical subsea trees, subsea controls, tools, and spares in the 2014-2018 time period.
Based on the new agreement, Aker says it will expand its facilities in Brazil and that a new subsea equipment manufacturing facility will be established in Curitiba, Parana, 800 km (479 mi) south of Rio de Janeiro, to replace the current facility by 2015.
At the same time, Petrobras issued a second call-off order to Aker for delivery of subsea equipment to Sapinhoá and Lula Nordeste offshore presalt field developments based on a frame agreement signed in 2010.
The second call-off from the earlier agreement includes 20 vertical subsea trees, subsea controls, tools, and spares for delivery in the 2013-2015 span.
Total signs for Congo subsea production system
Total has signed an $850-million letter of award with Aker Solutions for the subsea production system offshore Republic of the Congo at the Moho Nord project.
Scope of work includes the delivery of 28 vertical subsea trees including wellhead systems, two installation and workover control systems, seven manifold structures, subsea control and tie-in systems. The contract also contains options related to Moho Nord which Total may exercise. The project will apply Aker Solutions' new vertical tree technology.
Aker Solutions and Total also will establish a service base in Pointe Noire, Republic of the Congo. Management, engineering, and procurement will be from Aker Solutions' headquarters in Fornebu, Norway. The subsea trees and the workover systems will be manufactured at the Tranby manufacturing center, outside Oslo. The production of the manifolds will be at Aker Solutions' facility in Egersund on the west coast of Norway, while the facility in Aberdeen in the UK will deliver the control systems and the wellheads.
The first deliveries of the Moho subsea production system will be made in the 2Q 2014.
Moho Nord and Moho Bilondo 1bis are part of the Moho-Bilondo oil field which was commissioned in April 2008 for commercial production. It is the first deepwater field offshore the Republic of the Congo at water depths ranging between 600 to 1,050 m (1,968 to 3,444 ft).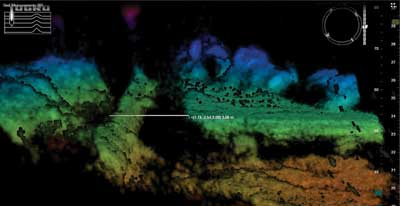 Fugro Chance Inc. and Coda Octopus Group Inc. have entered a two-year agreement to develop the Coda Octopus Echoscope, a patented 3D sonar technology. Coda Echoscope Dual Frequency 3D Sonar is a sonar device that uses phased array technology. It generates more than 16,000 beams simultaneously to produce 3D sonar images of both moving and stationary objects. Tony Gray, Fugro Chance data manager, said: "There is a world of possibilities with this 3D technology, be it installing platform legs subsea, seabed clearance surveys, or even close-proximity subsea structure point cloud acquisition."
---
OSRL shows new well capping equipment
Oil Spill Response Ltd. (OSRL) has unveiled new well capping equipment for deployment in the event of a subsea well control incident.
The Subsea Well Intervention Service (SWIS) is available to oil and gas companies across the industry and to any offshore location worldwide.
SWIS includes four capping stacks to shut in an uncontrolled subsea well and two hardware kits to clear debris and apply subsea dispersant at a wellhead, making surface working conditions safer and enhancing bio-degradation.
The equipment is claimed to be suited to most known subsea wells, and can be deployed in water depths up to 3,000 m (9,842 ft) and control flow pressures up to 15 kpsi.
It will be stored at four locations in Norway, Brazil, South Africa, and Singapore, and maintained ready for immediate mobilization and transport by sea and/or air in response to an incident. The equipment in Stavanger is already available for international use, with a further three devices to be delivered this spring and summer.
In 2011, nine international oil and gas companies formed the Subsea Well Response Project (SWRP), pooling resources to develop equipment to enhance subsea well control capability. OSRL collaborated to construct this equipment, and companies can now subscribe to SWIS to incorporate this equipment into their own incident response plans.
More Offshore Issue Articles
Offshore Articles Archives
View Oil and Gas Articles on PennEnergy.com