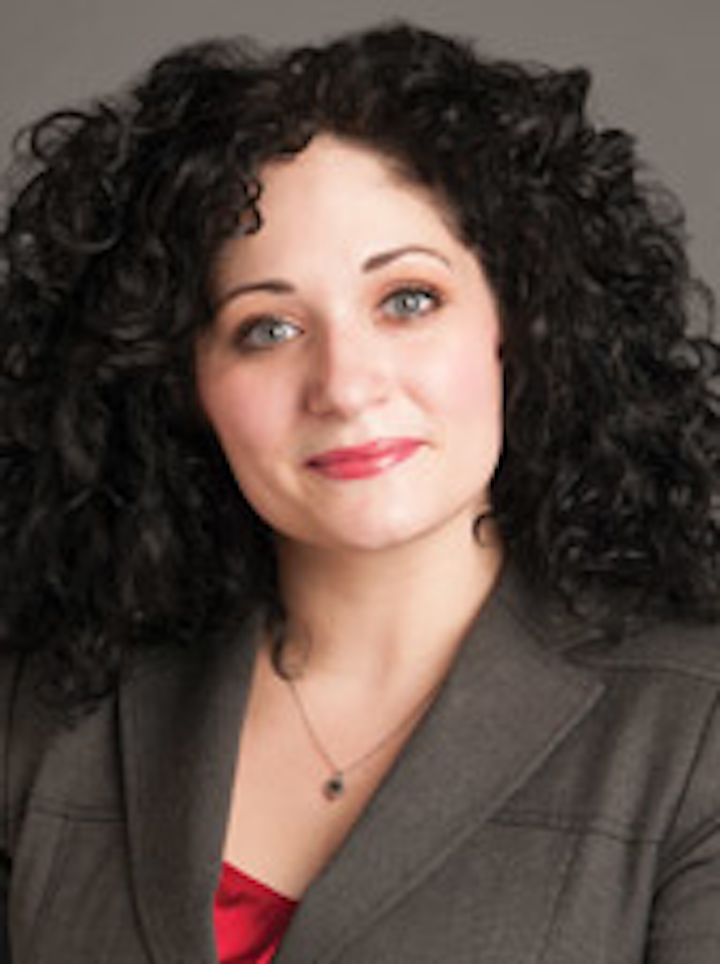 | | | |
| --- | --- | --- |
| | | Sarah Parker Musarra • Houston |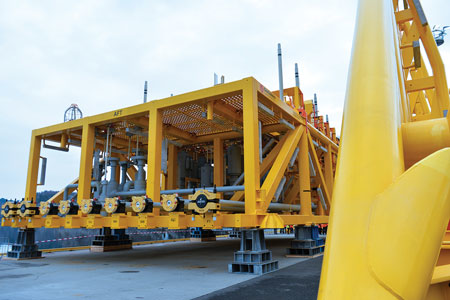 Statoil and OneSubsea have created the world's first subsea wet gas compressor, which does not require any treatment of the well stream prior to compression. (Photo courtesy Harald Pettersen, Statoil)
Gullfaks subsea compressor nears testing phase
Statoil says the world's first subsea wet gas compressor station is in place on the seafloor near the Gullfaks C platform in the Norwegian North Sea. In early May, heavy-lift vesselOleg Strashnovinstalled the compressor station and its protective structure, while Seven Viking installed the compressor and cooling modules late last month.
Assuming testing of the complete compressor station goes as planned, the compressor station should begin operating before year-end, Statoil said. The compressor will be hooked up between the L and M subsea templates and Gullfaks C. More subsea wells could be tied into the compressor through existing pipelines. The equipment will be tied back to the Gullfaks C platform during late summer and the fall.
Subsea wet gas compression should allow Statoil to extract a further 22 MMboe from Gullfaks and extend plateau production by around two years. The compressor is developed in cooperation with OneSubsea, and large parts of the compressor station have been built by suppliers and sub-suppliers in western Norway and in the Bergen region.
Two tiebacks for Stone Energy's Pompano
The Cardona #6 development well, located in the Gulf of Mexico's Mississippi Canyon block 29, will be tied back into Stone Energy's existing Cardona subsea infrastructure, which flows into the Pompano platform. Amethyst will also be tied back to the Pompano platform. Sanctioned in August 2014, first production from Amethyst is expected in 1Q 2016.
JIPs, alliances continue to spring up across sector
At the time of this writing, multiple joint industry projects (JIP) and alliances were announced within days of each other in early July. Kicking off what would become a string of announcements, on July 1 Endeavor Management released a proposal to support the industry's need for global best practice development in subsea decommissioning. The genesis of the JIP is the work completed for Petrobras by Endeavor Management to research global best practices for subsea decommissioning. This study benchmarked Petrobras and five additional operators.
Soon afterwards, OneSubsea entered into agreement with Chevron USA Inc. to form a JIP to develop subsea systems technology for 20,000-psi applications. Known as the 20Ksi Subsea System Development Program, the JIP will address the technical challenges presented by high-pressure/high-temperature reservoir environments for development of 20,000-psi subsea systems.
The next day, Aqueos Corp. and Bibby Subsea ROV entered into an agreement to jointly market their combined services to pursue subsea-related projects in the Gulf of Mexico and other targeted regions.
Days after it announced its JIP with Chevron, OneSubsea confirmed it had formed an alliance with Subsea 7 to jointly design, develop, and deliver integrated subsea development solutions through the combination of subsurface expertise, subsea production systems, subsea processing systems, subsea umbilicals, risers, and flowlines systems, and life-of-field services. The alliance's aim is to collaborate with clients to enhance project delivery, improve recovery, and optimize the cost and efficiency of deepwater subsea developments for the life of the field.
Subsea contract news
Technip has received a contract from Chevron North America for the decommissioning of the brownfield development and installation of new subsea equipment supporting a floating production system. The project is located in Mississippi Canyon, Gulf of Mexico, in a water depth of about 6,562 ft (2,000 m).
EMAS AMC has signed a six-year offshore engineering agreement with Saudi Aramco, under a consortium with Larsen & Toubro. The two contractors will execute projects offshore Saudi Arabia, providing project management, engineering, procurement, fabrication, transportation, and installation of offshore facilities including platforms, pipelines, and submarine cables.
2H Offshore has won two separate contracts, one by Hess Corp. and a second contract by Enbridge Energy Co., to verify the design, fabrication, and installation phases of the steel catenary risers (SCR) for the Stampede field development in the central US Gulf of Mexico. The Stampede field is operated by Hess. Enbridge plans to build, own, and operate the oil export pipeline from the Stampede tension leg platform. The subsea development is located in the GoM's Green Canyon blocks 468, 511, and 512 in water depths of approximately 3,500 ft (1,066 m).
Bibby Offshore Singapore has completed offshore service contracts in the Asia/Pacific region worth several million dollars in the first half of 2015. The Bibby division performed ROV pipeline inspection, remedial, and project management work for companies including Moattama Gas Transportation offshore Myanmar, and Singapore-based Seascape, a Mermaid Subsea Services company. In April Bibby Offshore Singapore completed work for India-based Larsen & Toubro that comprised ROV inspection work on the Yetagun D platform offshore Myanmar.
Wintershall Norge has awarded DNV GL a five-year frame agreement to provide global inspection services for its field developments offshore Norway. DNV GL will perform inspection, test, and surveillance activities on a worldwide basis for all Wintershall's Norwegian projects. Its scope of services includes: review of the inspection and test plan, examination of materials, products, manufacturing processes, work procedures and/or services at Wintershall's contractor's premises. Additionally, DNV GL will examine contractor's procedures, documents, quality performance, and compliance with governing standards and specifications.
Sub-Atlantic has won a second contract with Italian oil and gas subsea services provider, AALEA Offshore. The contract will see Sub-Atlantic deliver one of its Tomahawk observation ROV systems. It will be manufactured at Sub-Atlantic's manufacturing base in Kirkbymoorside, Yorkshire, UK, and is due to be delivered in 3Q 2015.
Conductor Installation Services Ltd. (CIS) completed a subsea piling operation for Subsea 7 in the UK North Sea. CIS used its remotely-operated Subsea Piling System. The operation was executed as part of the Cladhan field development, located northeast of the Shetland Islands, which will eventually see Cladhan connected to the Tern Alpha oil production platform through a new subsea tieback. In preparation for the tieback, CIS drove piles to secure a subsea manifold to the seabed on Cladhan field. •