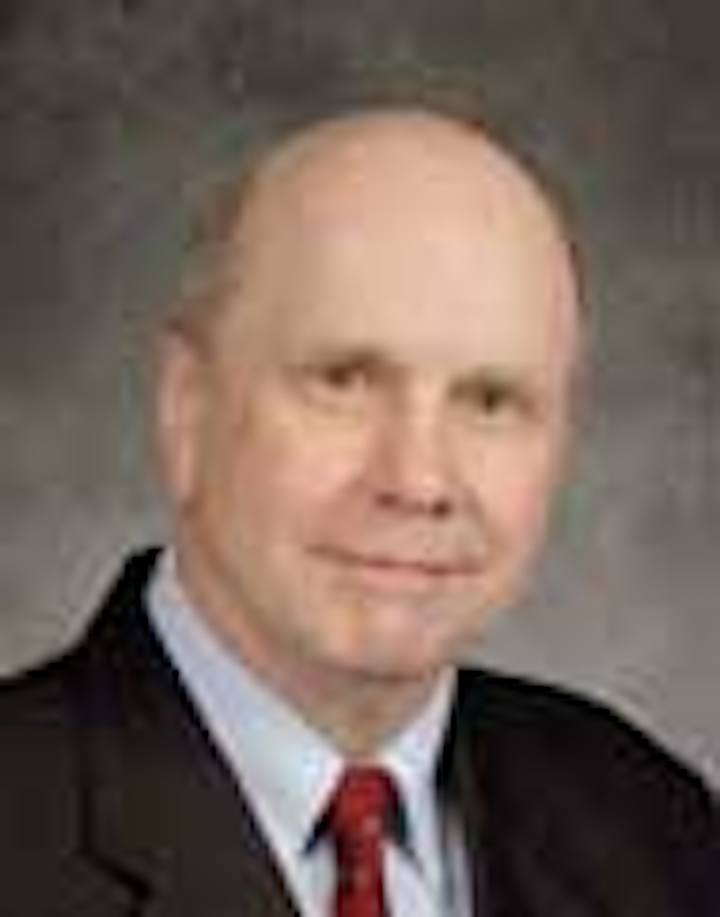 | | | |
| --- | --- | --- |
| | | Gene Kliewer • Houston |
Anadarko Petroleum Corp. has awarded Technip a contract by for the K2 Riser Base Gas Lift project in Green Canyon 608 in the Gulf of Mexico, at a water depth of about 1,300 m (4,264 ft).
This contract covers project management and engineering, design, fabrication, and installation of two PLEMs and four PLETs, installation of flowline, jumpers and associated terminations and hardware, installation of one free issued dynamic umbilical with SUTA (subsea umbilical termination assembly) and flying leads, as well as pre-commissioning of the flowline and umbilical gas lift system.
Technip's operating center in Houston will conduct the overall project management. The offshore installation is expected to be performed in 2H 2015 by Technip'sDeep Blue purpose-built ultra-deepwater pipelay and subsea construction vessel.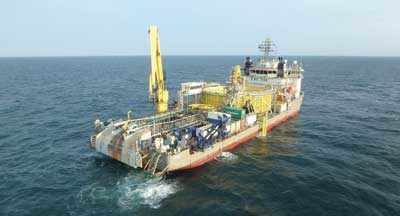 VBMS has successfully completed a remote platform tieback of platform L8-P4 to L6-B for Wintershall Noordzee B.V. The scope of work consisted of the engineering, installation, and burial of a 19.5-km (12-mi) long umbilical at a water depth of 29 m (95 ft). The J-tube pull-ins were performed directly from the cable-laying vesselNdurance (shown here) via its quadrant system without interruption or temporary lay-down of the umbilical. VBMS deployed a specialized burial vessel for the post-installation jet trenching. The L6-B platform is a remote tieback to L8-P4 in the L blocks in the Dutch sector of the North Sea about 30 km (18.6 mi) northwest of Den Helder.
4Subsea to monitor Ivar Aasen pilot well
Det norske oljeselskap ASA has awarded 4Subsea a contract to monitor conductor loads on a pilot well at the Ivar Aasen field in the North Sea. The well will be the first to be drilled byMaersk Interceptor, the world's largest jackup rig.
The solution for monitoring conductor loads is based on autonomous sensors provided by Sense Offshore, a subsidiary of 4Subsea. The technology enables real-time monitoring of conductor loads while drilling, without having to run cables from the sensors to the rig and without having additional personnel onboard while drilling, said 4Subsea.
Shell contracts Subsea 7 for GoM installations
Subsea 7 has won a $50 million- to $100-million contract from Royal Dutch Shell for installation work in the Gulf of Mexico.
The contract scope of work involves the installation of 27 mi (43 km) of 8-in. flowlines and steel catenary risers, with associated structures such as pipeline end terminations and inline structures.
The main offshore installation phase is expected to take place in 2Q-3Q 2016.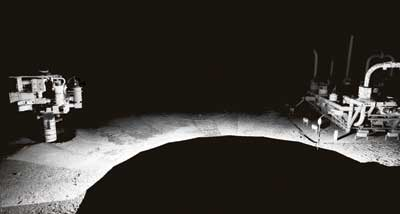 Fugro has added high-resolution subsea laser scanning to its offerings. This specialist technology can be used in subsea services including metrology, field mapping, structure mapping, change detection, and integrity management. Fugro's Marine Construction Survey group used subsea laser scanning to deliver datasets of high-resolution 3D point clouds of subsea assets, which are used to obtain accurate point-to-point measurements and create highly detailed models to use in 3D GIS environments for asset management and operational simulations.
New JIP to investigate subsea water treatment for reinjection
Seabox will lead a joint industry project (JIP) with Az ACG Ltd., Suncor, SIPCO, and two oil majors, with the support of the Research Council of Norway, to bring advanced subsea water treatment one step closer to full scale field development.
Injection of sterile and ion-optimized water, such as reduction of sulfate and salinity, into reservoirs has received much attention due to the expected positive effects for oil production. Removal of sulfate ions from the injected water also should have positive effects on scaling and H2S challenges.
However, advanced water treatment has traditionally been expensive and has required a topsides treatment facility.
The new JIP will see Seabox complete a conceptual design of a complete Subsea Water Intake and Treatment (SWIT) and membranes plant capable of producing any quality water from surrounding seawater on the seabed. A key objective is maximum longevity of components to prolong intervention intervals.
As part of the JIP, Seabox will also identify technology components available in the market and suitable for a use in the SWIT plant. In addition to this, the company will conduct a gap analysis to identify and close the technology gaps on components that are not already tested and qualified to international industry standards.
It is expected to finalize the JIP in second half of 2015.