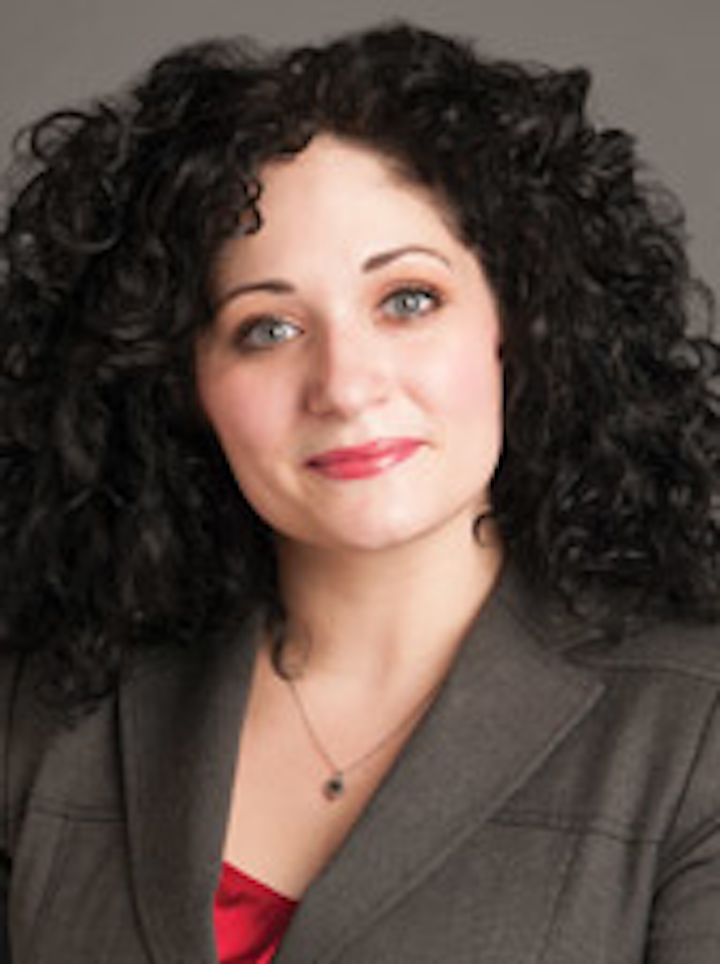 | | | |
| --- | --- | --- |
| | | Sarah Parker Musarra • Houston |
InterMoor completes support work on Heidelberg spar
InterMoor Inc. provided Anadarko Petroleum Corp. with hook-up services for its Heidelberg truss spar in the deepwater Gulf of Mexico after stepping in at short notice for another contractor. The Houston-based company said it adapted its procedures in a short amount of time to ensure the new production facility was safely secured in case of a storm.
The company hooked up the 80,000-b/d spar to three mooring lines in Green Canyon block 860 offshore Louisiana, at a water depth of 5,300 ft (1,600 m) to ensure the hull was storm safe. The project's original contractor then resumed the job to complete the remaining six mooring lines along with the completion of the spar installation as planned.
For the Heidelberg job, InterMoor mobilized five vessels from Fourchon, Louisiana, and provided crews for each. The company initiated the engineering work in March 2015. Offshore work began in early June, and InterMoor completed its part of the hook-up over a two- to three-week period that ended in July. This involved more than 40 InterMoor staff on two tugs and three anchor-handling vessels. The Kirt Chouest and the Dino Chouest were the main AHTVs and a third acted as a support vessel between them and the platform. These vessels, as well as McDermott's DB 50, maintained station-keeping for the spar and completed the hook-up operations to get the spar storm safe.
Todd Veselis, general manager of Permanent Moorings, InterMoor, told Offshore that it took less than two months to adapt its procedures to accommodate for this unique request because of its work with floating production systems (FPS) in the GoM.
He specifically named InterMoor's work on ATP Oil & Gas' Mirage field, which is part of the Telemark hub, and LLOG's Delta House semisubmersible FPS.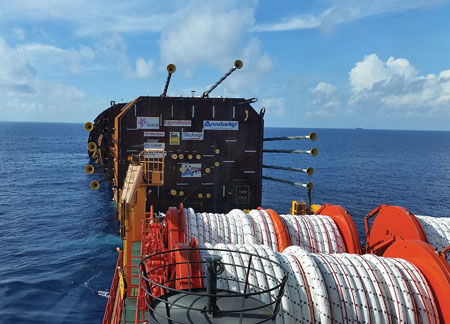 Pictured is the Heidelberg spar as it is being prepared for mooring work. (Photo courtesy InterMoor)
"We drew heavily from previous experience with similar techniques and installation, which was a big part as to how we turned this around so quickly," Veselis told Offshore. He continued by noting that while every job differed, there were enough similarities within these projects that the company had good starting points in developing Heidelberg's mooring and hook-up techniques.
InterMoor's vessel expertise also allowed it to mobilize quickly. The company previously installed mooring components using similar AHTVs. A spokesperson for InterMoor confirmed to Offshore that InterMoor set a company record while completing the Heidelberg job: With a chain of 157 mm and a rope of 10-in., these are the largest mooring components the company has installed from an AHTV.
Previously, InterMoor fabricated some suction piles for the Heidelberg project in February 2015 and provided representatives during the installation of the Lucius spar, which is identical to the Heidelberg, in 2014. For additional information on the Heidelberg and Lucius spars, see page 40.
Subsea service providers expand offerings
According to a recent report issued by Douglas-Westwood (DW), the subsea sector is moving away from using multiple vendors toward selecting one provider that offers multiple services.
The subsea sector is highly consolidated, with just five players servicing the $12 billion annual requirements of the global E&P community, the firm explained. FMC Technologies and OneSubsea account for approximately two-thirds of the market, yet have gone on to form strategic partnerships to reshape and redefine the commercial landscape. DW said that such alliances have become increasingly critical as projects have grown in scale and complexity.
In light of the continuing trend of companies forming subsea joint ventures and alliances to broaden the range of their services and expertise, the analyst firm continued by offering a few examples, pointing first to the 2013 joint venture between Cameron and Schlumberger to form OneSubsea and noting that "it was a deliberate attempt to unite the former's subsea skill with the latter's downhole and processing expertise."
Another example given was the recent partnership between FMC Technologies and Technip to form Forsys Subsea, which combines subsea production, processing and installation capabilities, with the aim of minimizing both supply chain and technological interfaces for the end user.
Ultimately, the report notes, E&P companies have been gradually moving from a "pick and choose" approach, to procuring systems from a single vendor. DW data suggests that 15 years ago, nearly a fifth of subsea wells installed had different manufacturers for the trees and controls, while in 2015, it is expected that more than 95% of subsea trees installed will have wellheads and controls from the same manufacturer. This trend is set to develop further with an appetite for standardization of subsea equipment that has been driven by cost pressures, lower oil prices, and the subsequent need to deliver projects on-budget, on-time.
Chevron joins Viper Subsea JIP
Chevron has joined Viper Subsea's joint industry project (JIP) to develop its subsea integrity monitoring system known as V-IR. The V-IR system is used to identify and locate faults in remote subsea electrical distribution systems. The project, which began in October 2013, has attracted Shell, BP, and Total, and the additional sponsorship by Chevron will allow for enhanced functionality and an extended test period.
Viper Subsea will conduct all research and development for the V-IR system, while the JIP partners will contribute funding and ensure the products are optimized for field use. The JIP has been facilitated by the Industry Technology Facilitator.
"The additional design work will focus on developing the SIIS interface to allow the technology to be easily integrated into an Active Electrical Distribution Unit. We are delighted to welcome Chevron to the project," said Neil Douglas, managing director of Viper Subsea.
The company anticipates the new V-IR system to be ready for a field-trial later this year.
Previous to this announcement, Chevron linked up with OneSubsea to form a JIP to develop subsea systems technology for 20,000-psi applications.
Subsea connections in place on Goliat
First Subsea has installed bend stiffener connections (BSC) for gas lift and production risers, power cables, and umbilicals for the Goliat FPSO. The Eni Norge-operated Goliat field is the northernmost offshore oil field in the world.
The Goliat FPSO currently features 11 Type II BSCs, with a further 10 receptacle I-tubes pre-installed within the base of the vessel. These will enable more tiebacks to be added as field production increases.
Eni Norge says that at 107 m (351 ft) in diameter, the Sevan Marine-designed Goliat platform is the largest cylindrical FPSO facility ever built. It moved into the final commissioning phase in late June. Eventually, 22 wells will be connected to the platform, which has a capacity of 100,000 b/d.