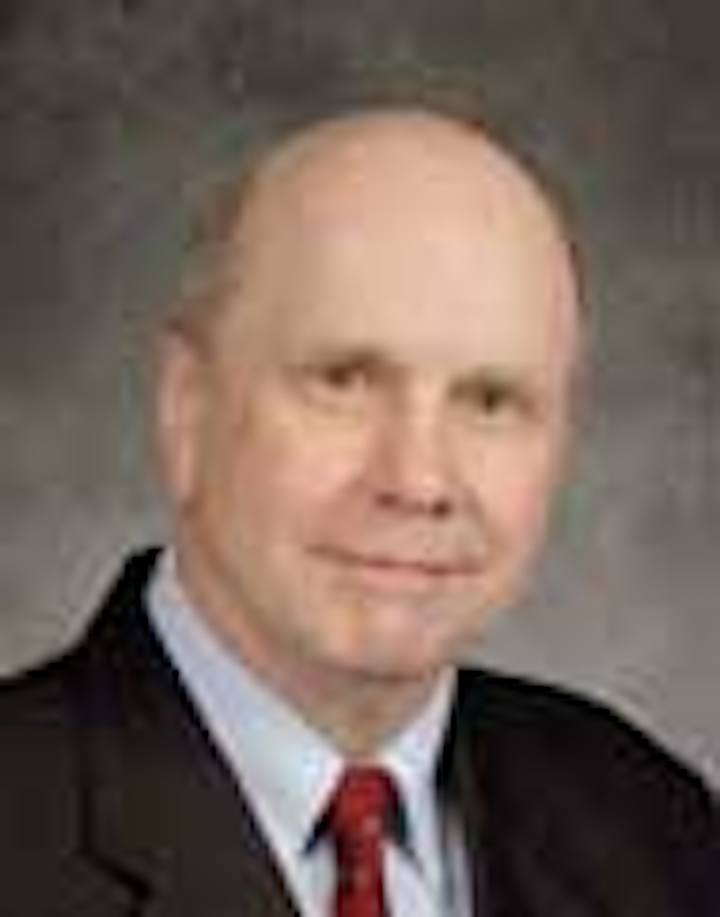 | | | |
| --- | --- | --- |
| | | Gene Kliewer • Houston |
The Marine Well Containment Co. (MWCC) has completed two new onshore locations to house well containment equipment for use in theGulf of Mexico, if needed.
The interim containment system has moved from facilities on the Houston Ship Channel and in Fourchon, Louisiana, to new locations in Theodore, Alabama, and Ingleside, Texas. Theodore will house thesubsea umbilical, risers, and flowlines equipment. Ingleside will house the modular processing facilities to outfit the capture vessels, and the capping stacks. The capping stacks are the core of the containment equipment.
MWCC says receipt of its expanded containment system made it necessary to find more storage and maintenance capacity. The new system is able to cap and flow a well in as much as 10,000 ft (3,048 m) of water and as much as 100,000 b/d of liquids.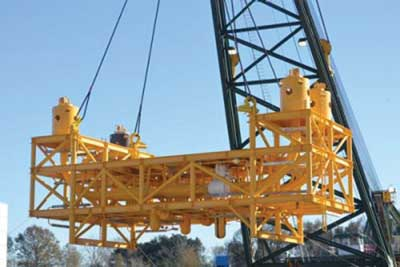 New Industries Inc. has fabricated, inspected, coated, tested, delivered, and installed the 173-ton Big Foot Intermediate Manifold at Green Canyon 597 in water depths of approximately 4,200 ft (1,280 m) for Enbridge Offshore Facilities. The manifold has four 20-in. subsea connector assemblies, three 20-in. subsea valve assemblies, and additional small-bore piping. Two of the 20-in. hubs will be used to connect the 20-in. pipeline end termination at the Big Foot Export Lateral Pipeline to an existing tie-in on the Amberjack Tahiti Pipeline.
Murphy contracts for deepwater Malaysia services
Fugro has been awarded a contract for three years, plus a one-year extension option, by Murphy Sabah Oil Co. Ltd. for the provision of rig and subsea positioning services. The services will support Murphy'sdeepwater drilling and development offshore Sabah and Sarawak, Malaysia.
Fugro will supply metrology measurements, along with offshore surface and subsea positioning and navigation systems for Murphy's drilling units and vessels, working in water depths of up to 2,000 m (6,560 ft).
Deepwater Brazil activity continues
Proserv has signed its largest-ever subsea controls contract. The $40-million sale will include nine subsea control systems to support deepwater workovers in 2,500 m (8,200 ft) of water offshore Brazil.
The equipment will be delivered in phases throughout 2015 to the unnamed customer. Overall project execution, engineering, and build of the subsea control systems will be done in Great Yarmouth, UK. Proserv's manufacturing facility in Johor Bahru, Malaysia, will deliver the accompanying hydraulic power units.
Not surprisingly, this is not the only contract awarded for subsea work offshore Brazil. Subsea 7 signed a $110-million, lump-sum contract with Shell to install jumpers, umbilicals, and associated subsea structures on Phase 3 of the BC-10 development in the Campos basin. Engineering is under way at Subsea 7's Rio de Janeiro office and the offshore work is scheduled to start in 3Q 2014 and run for about two years. TheSkandi Neptune construction/flexlay vessel will be used in the offshore work.
McDermott International has agreed to supply Petrobras the subsea lay vesselNorth Ocean 105 to perform deepwater umbilical and flexible pipe installation in presalt also in the Campos basin. This work, too, is scheduled to begin in 3Q 2014.
North Ocean 105 is a dynamically positioned, fast-transit vessel, with advanced reel-lay systems for rigid and flexible pipelay in water depths to 10,000 ft (3,048 m). It can install a variety of pipelines, umbilicals, subsea hardware, and deepwater moorings, says McDermott.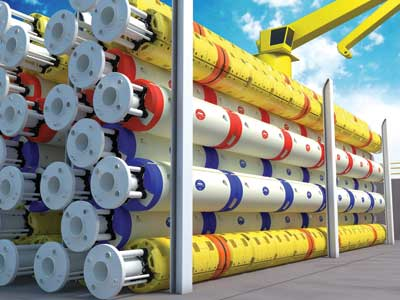 Daewoo Shipbuilding & Marine Engineering has placed an order for a four-rig package of drill riser buoyancy modules with Trelleborg. The riser buoyancy equipment is targeted for two rigs each for Seadrill and Sonangol. The equipment, about 4,000 drill riser buoyancy modules, will be manufactured in Houston over the next 15 months. Trelleborg also will supply riser guards, shown here, for the bare riser joints.
Subsea completions ordered from Dril-Quip
Dril-Quip (Europe) has won a $110-million contract to supply subsea completion systems and related services for an FPSO development project. The scope comprises subsea wellhead systems, subsea production and injection tree systems, and subsea and topside control systems. Deliveries are scheduled to start in 2Q 2015.
TEN fields FPSO offshore Ghana to get external moored turret
Keppel Shipyard will fabricate for SOFEC an external turret mooring system for the FPSO that will serve theTweneboa-Enyenra-Ntomme (TEN) fields offshore Ghana. The fields are in average water depth of 1,500 m (4,921 ft). The turret is expected to be completed early next year.
TEN is in the Deepwater Tano contract area, 60 km (37 mi) off the coast of Ghana and around 30 km (19 mi) west of the Jubilee field. Operator Tullow Oil expects to deliver first oil in 2016, and peak at 80,000 b/d.
Development involves drilling and completion of up to 24 wells connected via subsea infrastructure to the moored FPSO.