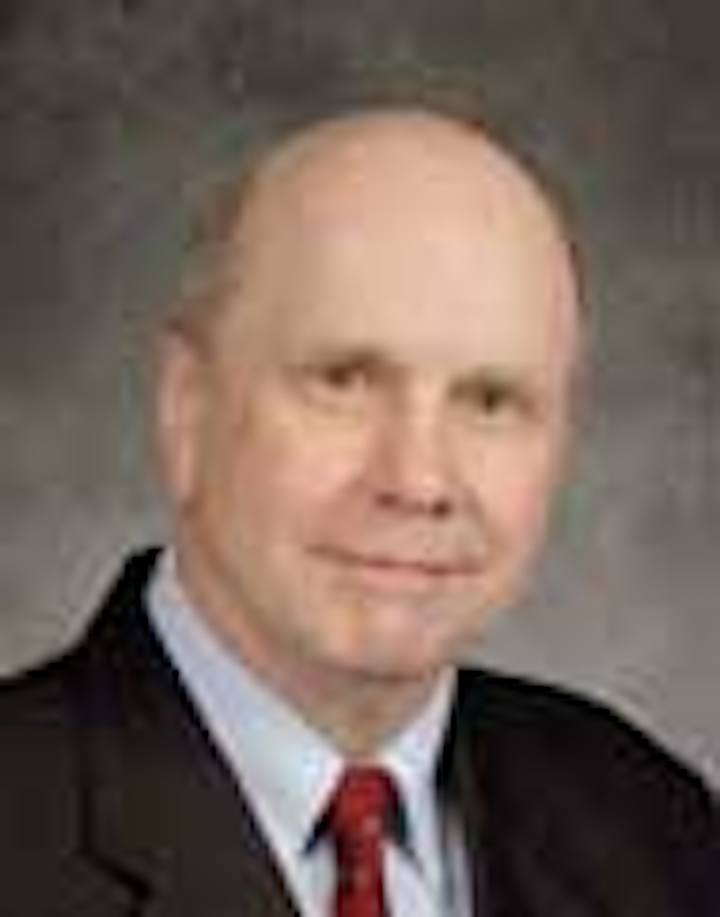 | | | |
| --- | --- | --- |
| | | Gene Kliewer • Houston |
FMC Technologies has agreed to manufacture and supply a workover system (WOS) to Statoil for the Snorre B platform. The award has an approximate value of $114 million in revenue.
The new WOS will replace an earlier system and will allow Statoil to perform intervention activities designed to increase performance and oil recovery from the field'ssubsea wells.
"This workover system is designed to support Statoil's standardized subsea equipment and its scheduling program for Snorre B," said Tore Halvorsen, FMC senior vice president, Subsea Technologies. "By standardizing the workover system, rig time can be more efficiently allocated, reducing costs and enhancing productivity."
Tidewater adds fleet of six ROVs
Tidewater Subsea has awarded FMC a $30-million contract for an ROV fleet. FMC will supply six work-class ROV systems from its Schilling Robotics business unit. The heavy duty work-class ROV systems will be mobilized onboard Tidewater's deepwater vessels to service offshore construction and inspection, maintenance, and repair markets.
Olympic Shipping contracts for two ROVs
Olympic Shipping has contracted Bibby Remote Intervention Ltd. (BRIL) to supply two 150-hp deepwater Quasar ROVs for the construction support vesselOlympic Ares. Both will be installed in ROV hangers onboard the vessel built by BRIL. This follows the signing of a charter agreement for the Olympic Ares for a seasonal charter during 2014, with options to extend.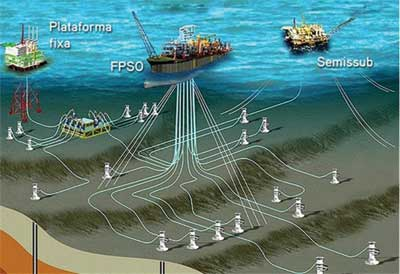 The state of Rio de Janeiro Energy Agency and ONIP, Brazil's national petroleum organization, are pursuing alternatives to meet subsea electric power demands, which they see as a major hurdle to deepwater presalt production development. The group expects major power generation equipment be installed on the seabed rather than on platforms. State officials are aiming at developing work for local vendors and attracting new manufacturers to the area. ANP, the Brazilian oil and gas regulator, expects Rio de Janeiro state to see $5.5 billion in subsea technology development investments over the next decade.
Technip wins two deepwater flex pipe jobs offshore Brazil
Technip has received two Petrobras contracts for ultra-deepwater work. Technip will supply flexible pipes for theSapinhoá Norte field and Lula field, located in the Santos basin presalt area offshore Brazil at a water depth of up to 2,500 m (8,200 ft).
The combination of contracts covers the supply of approximately 100 km (62 mi) of flexible pipes for oil production, gas lift, and gas injection. It also includes related equipment for the presalt area, to be installed on theCidade de Angra dos Reis and Cidade de Ilhabela FPSOs.
The gas injection top risers are designed for high internal pressure, using the Teta profile developed by Technip. The gas injection top riser, together with the majority of the scope above, will be manufactured in Flexibras Açu starting in 1Q 2014. The remaining scope will be manufactured in Flexibras Vitória. Technip's operating center in Rio de Janeiro will perform the engineering and project management.
COOEC, Technip combine for SURF work offshore China
Technip and China Offshore Oil Engineering Co. Ltd (COOEC) have signed a five-year joint-venture agreement that targetsdeepwater engineering, procurement, construction, and installation of subsea umbilicals, risers, and flowlines in waters greater than 200 m (656 ft) deep in China. This agreement follows the successful award, at the end of 2012, to the COOEC-Technip consortium of the CNOOC Panyu 34-1/2 development project.
European consortium aims to improve subsea multiphase readings
An NEL-led European consortium has been awarded a three-year oil and gas research project to establish a reference measurement network and standards to improve accuracy of subsea multiphase flow measurement.
The European Metrology Research Program (EMRP) will fund the €3-million ($4-million) project via EURAMET, with support from national measurement institutes, and industrial and academic parties from the UK, Czech Republic, Germany, the Netherlands, and France.
Subsea multiphase flow measurements are prone to flow rate uncertainties, NEL says. It will collaborate with 12 European research groups to jointly develop what it claims will be the world's first multi-phase reference network and associated standards.
Dr. Brian Millington, NEL's managing director, said: "There is no single organization that can address this vast challenge alone due to the many different aspects and ranges of field conditions which must be tackled. That is why we have developed a European consortium of laboratories and industrial scale multiphase flow measurement specialists to holistically address this."
Real-time subsea monitoring with WiFi?
Kongsberg Maritime has delivered its first set of cabled IP Digital Still Camera Stations (CAMDS) to the University of Washington. The delivery is for the regional cabled observatory component of the Ocean Observatories Initiative (OOI). More such systems are scheduled for delivery to Oregon State University as part of the coastal Endurance Array component of the OOI program.
While it is not directly pointed at the subsea oil and gas business, it is not difficult to imagine that it could be of value in subsea monitoring.
Designed for real-time imaging via the cabled observatory's Internet connection, the regional CAMDS will be part of OOI's methane seep and hydrothermal vent site monitoring in the ocean where they will remain for one year.
Each system consists of a high-definition digital still camera mounted to a pan-and-tilt unit. It also has LED lamps, a dual laser reference unit for measurements, junction box, and frame work. All components are made of titanium so the unit can be deployed down to 3,000 m (9,840 ft) for a year without maintenance. The system can be fully controlled over Ethernet and can stream live images as well as store them locally on board the camera or over network drives. Real-time monitoring on your smart phone, anyone?