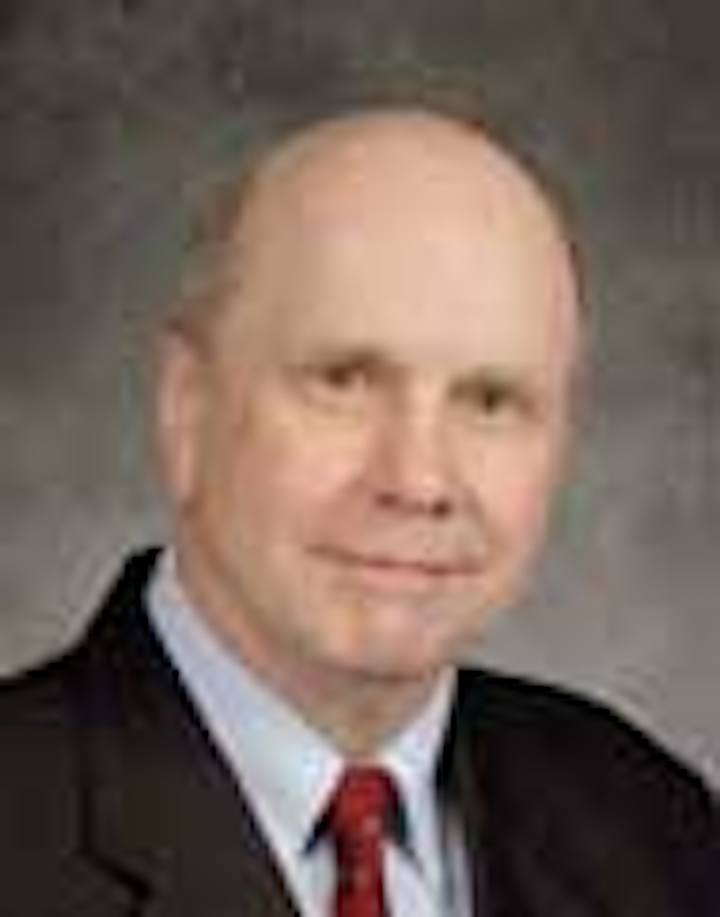 | | | |
| --- | --- | --- |
| | | Gene Kliewer • Houston |
Modus Seabed Intervention has taken delivery of a new 150 hp HD ROV complete with launch and recovery system (LARS) from SchillingRobotics.
The 3,000 m (9,840 ft) rated 150 hp work-class ROV will be deployed by Modus across the range of itssubsea operations in inspection, repair and maintenance, survey, drilling, and general construction support.
ASV's C-Worker 6 has successfully conducted a seabed transponder calibration in 1,300 m (4,264 ft) of water. The trials in the Gulf of Mexico were conducted in rough conditions with 2.5-m (8.2-ft) waves.
ASV Ltd. says C-Worker is the world's first unmanned oil and gas workboat. The company designed and built the 6-m (20-ft) vehicle at its waterside facility in Portchester, UK.
"The proven ability to conduct precise sub- sea positioning in challenging conditions, broadens the possible applications for C-Worker," said Brian Anderson, ASV technical sales manager.
ASV has completed the build of a second C-Worker with sea trials now taking place in the UK.
A pair ofTotal Marine Technology ROVs passed deepwater acceptance tests to 3,000 m in the North Atlantic Ocean with perfect scores. The Typhoon MK2 ROVs are now on their way to Brazil as part of a five-year contract with Petrobras. The Typhoon MK2 ROVs were designed and built in Perth, Western Australia, by TMT.
In total 12 TMT built Typhoon MK2 ROVs are destined for Brazil, installed aboard six vessels, with the first two ROVs installed aboard the new Sapura/Seadrill pipelay vessel, theSapura Diamante.
Installation on the vessels is taking place in Rotterdam.
CALM buoys go to PEMEX
SOFEC has delivered five catenary anchor leg mooring (CALM) buoys to PEMEX Refinacion. SOFEC was contracted via Integrated Trade Systems under an EPC contract for the supply of the CALM buoys to be installed in Mexican waters.
SOFEC did the engineering, procurement, and construction of these replacement buoys and assistance in offshore commissioning activities. The buoys were constructed at Gulf Copper Fabricators in Port Arthur, Texas.
The buoys will be installed in water depths ranging from 18 to 23 m (59 to 75 ft) and are designed to moor up to 60,000 dwt vessels.
Catcher subsea EPIC goes to Subsea 7
Subsea 7 has won what it says is its largest UK EPIC services contract, valued in excess of $460 million, by Premier Oil UK in support of its Catcher Area development, located 180 km (112 mi) east of Aberdeen in the central North Sea block 28/9.
The contract covers the provision of project management, engineering, procurement, construction, fabrication, and installation of Catcher's subsea facilities. The scope includes three pipeline bundles incorporating Butting BuBi Mechanically Lined Pipe, a riser system for the FPSO, and installation of a 10-in., 60 km (37 mi) gas export/import pipeline. Subsea 7 in Aberdeen will undertake the engineering and project management scope, with fabrication at the company's Wick and Leith facilities. Offshore activities using many Subsea 7 vessels will commence in 2015.
---
AUV forecast predicts fleet growth
The global AUV fleet will increase 42% in 2014-2018, compared to the five years preceding that, predicts Douglas Westwood. The total fleet is forecast to be 825 units, including those in the military sector.
In its "World AUV Market Forecast 2014-2018," Douglas-Westwood says to expect the highest growth market to be the commercial sector, including the offshore oil and gas industry.
Development in areas such as sensing, battery duration, and tracking stability have increased the number of applications in areas such as life-of-field monitoring, pipeline inspections, and rig moves.
DW predicts that North America will continue to dominate global AUV expenditure, predominantly on military unmanned technology, although the region's market share is forecast to decrease from 64% in 2014 to 60% by 2018.
Africa and Latin America are set to experience the highest growth, driven by deepwater oil and gas activities in presalt areas. Demand in Asia will be varied with research activities in Japan, deepwater expenditure in India, Indonesia, and Malaysia, and military investment in China.
---
Claxton, an Acteon company, has won a multi-year contract with Det norske oljeselskap ASA of Norway that runs until June 2020 (with optional periods of one plus one year). The contract includes high- and low-pressure risers, auxiliary equipment, and services offshore Norway. The scope of work includes the procurement of high- and low-pressure surface risers for the lvar Aasen field development; the rental of a Claxton 18¾-in., 7,000 psi subsea riser for the Hanz field; the rental of 18¾-in., 15,000 psi high and 30-in. low-pressure surface risers for exploration wells on the Norwegian continental shelf; options for other field development projects; and high-pressure/high-temperature work during the contract period. The optional services include running services for the equipment and centralizer systems along with lateral and vertical tension rings.