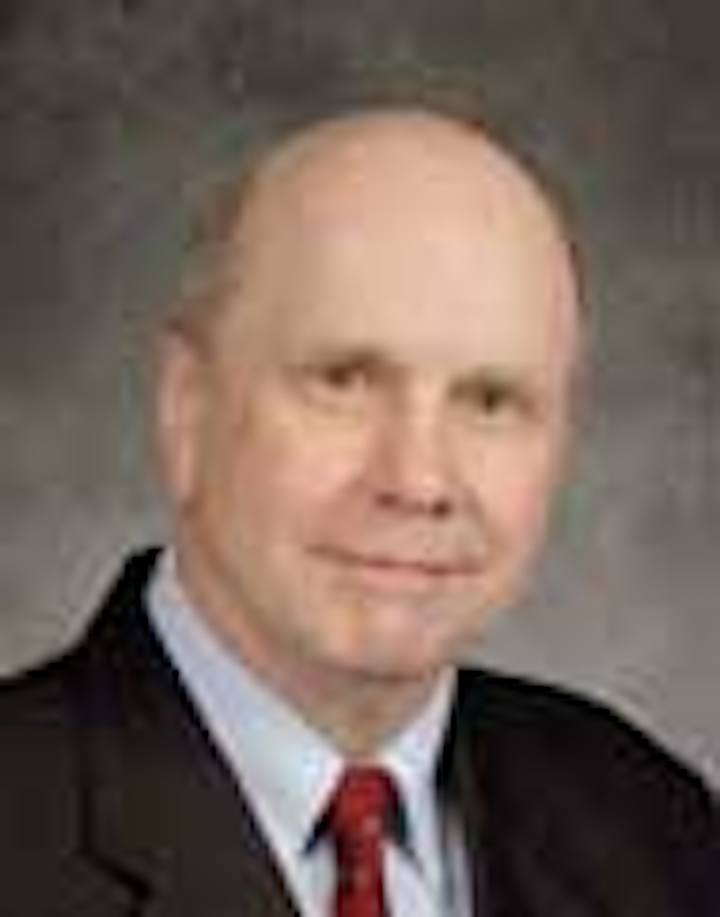 | | | |
| --- | --- | --- |
| | | Gene Kliewer • Houston |
Subsea 7 S.A. has won a contract in the Ivory Coast by CNR International (Côte d'Ivoire) SARL (CNR International) in support of its Phase 3 Baobab field development. The scope of work covers the installation of spools and umbilicals. The main offshore installation phase is expected to be executed by the Subsea 7 vessel Seven Pacific in 2Q 2015.
In April 2014,Aker Solutions announced the award of a contract from Total to provide a subsea production system for the Kaombo block 32 development, located approximately 150 km (93 mi) off the coast of Angola. The project includes the delivery of 20 subsea manifolds, 65 vertical subsea wellsets, as well as associated controls and work-over and tie-in systems.
Teledyne Oil & Gas group has won a contract by Aker Solutions for materials and engineering support covering subsea electrical and optical wet-mate interconnects. Shipments are expected to commence late in 4Q 2014 and continue throughout 2015.
Wintershall has awarded a contract worth approximately NOK 1.8 billion ($280 million) for the Maria development. FMC Kongsberg Subsea AS will supply two integrated template manifolds with their respective trees and auxiliary equipment. The contract also includes the dynamic and the static umbilical, the production riser base and the subsea umbilical termination unit, and the subsea control system.
Under the proposed development solution the Maria field would be linked to existing infrastructure via a subsea tieback. Approximately 200 km (124 mi) offshore Trondheim, Maria is on the Halten Terrace in the Norwegian Sea. The field is located 20 km (12.5 mi) east of the Kristin field and 45 km (28 mi) south of the Heidrun field in blocks 6407/1 and 6406/3. The discovery is expected to produce around 130 MMbbl of oil and more than 2 bcm (70.6 bcf) of gas.
Wintershall Norge is the operator, with a 50% share. The other licensees are Petoro with 30% and Centrica with 20%.
Similar systems for future subsea fields are under consideration for Wintershall's Skarfjell development in the North Sea. A new extension north of the producing field Brage is also being investigated.
JDR has won a contract for the design and manufacture of a hybrid power steel umbilical from Wintershall Noordzee B.V. This umbilical will be deployed to the Ravn field development in the North Sea.
JDR's scope of work includes delivery of an 18.2 km (11.3 mi) umbilical to provide power and control; connecting a new platform to an existing platform for long-term well testing off the Danish coast. The composite umbilical is comprised of hydraulic hoses, super duplex steel tubes, MV power cores, and fiber-optic cables. Additionally, the company will provide the subsea hardware as well as life-cycle support through its Global Service division.
The umbilical will be manufactured and loaded out at the company's Hartlepool facility. Delivery is scheduled for 3Q 2015.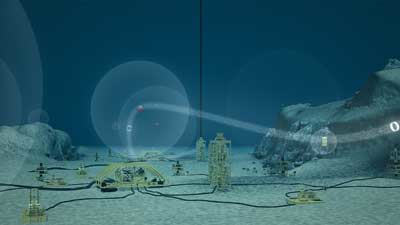 Nautronix has secured an order from Subsea 7 to supply a NASNet subsea positioning system for the Aasta Hansteen field in the northern part of the Norwegian Sea approximately 300 km (186 mi) west of Bodø, at 1,300 m (4,265 ft) water depth. The field is developed by Statoil. Nautronix will supply 16 Large Stations and four complete vessel systems that will go on hire in March 2015 for approximately 200 days. This will mark the first use of a NASNet system in Norwegian waters at that depth and in those weather conditions. (Image courtesy Nautronix)
Xodus Subsea formed
Saipem has joined with Xodus Group and Chiyoda Corp. to establish a standalone company, named Xodus Subsea, with the objective to support the growing activity in the subsea field development sector.
Xodus Subsea partners are Saipem, with a 50% share, Xodus, with 40%, and Chiyoda, with 10%.
Xodus Subsea will provide studies, engineering and consultancy services focusing mainly on the early phase of the projects, such as front-end engineering, conceptual studies, and basic design.
It will be an independent, autonomous, and self-sustaining company with its own resources and assets. Saipem will continue to manage the bidding and execution of engineering, procurement, construction, and installation contracts on subsea and pipeline projects.
---
Niche applications crucial to higher subsea equipment capex
The subsea equipment market revenues will reach $35.84 billion in 2018, up from 2013's $23.13 billion, estimates Frost & Sullivan in its "Analysis of the Global Subsea Equipment Market."
The report says rising energy demand and declining reserves in existing wells are pushing the global adoption of subsea equipment. The high potential regions remain Brazil, West Africa, and the Gulf of Mexico.
"Technological advancements that have led to higher production and safer, cleaner processes encourage energy companies to move further offshore, thus widening the scope of the global subsea equipment market," said Frost & Sullivan Energy and Environmental Industry Analyst Rajalingam Chinnasamy. "As the subsea factory of the future is expected to include a complete production system on the seafloor, the prospect for equipment vendors is secure."
As deepwater drilling and production increases, identifying niche areas will help vendors sustain profits and carve a space for themselves in the global subsea equipment market.
All is not completely positive, however. The report also says that the shortage of skilled labor needed to do subsea projects and to crew the related vessels and equipment will slow the growth.