Aker Solutions, Det norske, Subsea 7 form Norwegian alliance
Aker Solutions, Det norske oljeselskap, and Subsea 7 agreed to a collaboration model that will target how an operator and its suppliers can work together on oil and gas developments offshore Norway.
Oct 14th, 2016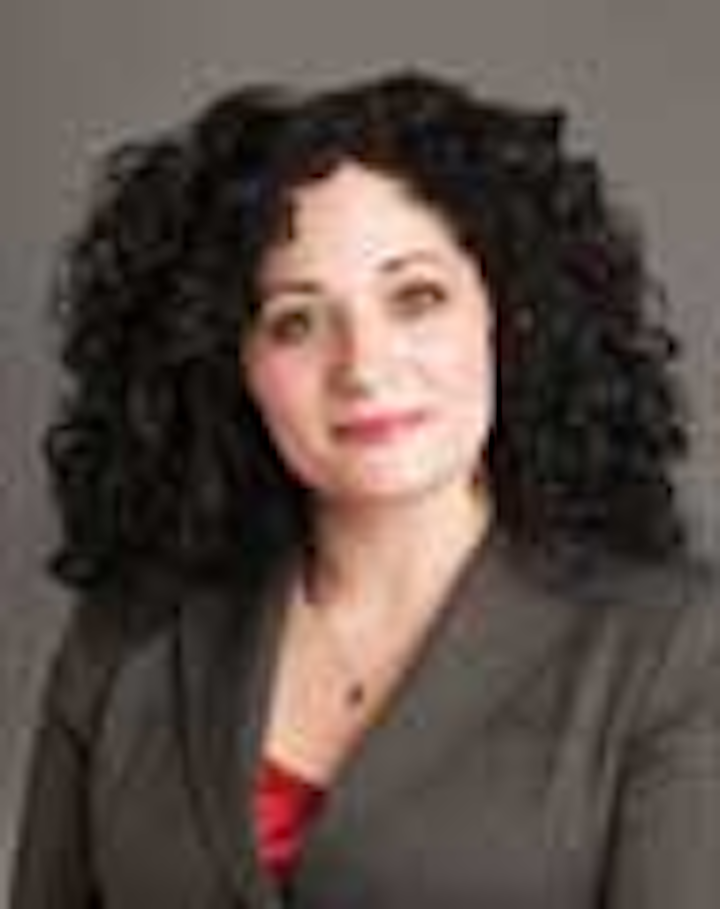 | | | |
| --- | --- | --- |
| | | Sarah Parker Musarra • Houston |
Aker Solutions, Det norske oljeselskap, and Subsea 7 agreed to a collaboration model that will target how an operator and its suppliers can work together on oil and gas developments offshore Norway.
The alliance combines Det norske's exploration and production know-how with Aker Solutions' expertise in front-end engineering, brownfield modifications, and subsea systems, and Subsea 7's capabilities in the engineering, procurement, installation, and commissioning of subsea umbilicals, risers, and flowlines (SURF).
The alliance is said to enable the operator and suppliers to work as an integrated team to find the most cost-effective solutions for developing Det norske's Norwegian subsea field portfolio. Det norske points out that field developments have typically been managed on a project-by-project basis that curtails reuse of technology and solutions.
"Our industry needs to find new, more sustainable ways of working on oil and gas developments," said Karl Johnny Hersvik, CEO of Det norske. "This alliance enables a holistic approach to our subsea developments that will promote an effective reuse of solutions and best practices across the portfolio to significantly save time and reduce costs."
The companies will form an integrated project management team with experts from each. This will enable continuity from one field development to another and facilitate a reuse of solutions and technology that will lower costs, reduce development time, and promote safe and more efficient work methods amid a focus on continuous improvement. All parties share both risks and rewards.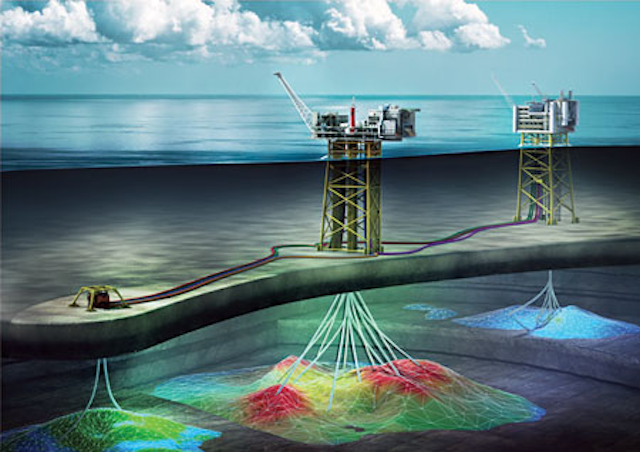 Det norske's newly formed alliance with Aker Solutions and Subsea 7 is said to enable the operator and suppliers to collaborate in finding the most cost-effective solutions for developing Det norske's Norwegian subsea field portfolio. Shown here is a subsea system rendering of one of the company's Norwegian assets, Ivar Aasen. Topsides were installed this summer, with first production expected by the end of the year. (Image courtesy Det norske oljeselskap)
"We see this as a new and exciting way of working together as operator and suppliers with many potential benefits, not only for us individually as companies but also for the entire industry as we find more effective collaboration methods," said Luis Araujo, CEO of Aker Solutions.
Det norske agreed to merge with BP Norge in June, creating Norway's leading offshore E&P independent. The combined company will be named Aker BP and will be headquartered in Fornebuporten, Norway, with Aker ASA and BP as main industrial shareholders. It will operate production centers at Alvheim, Hod, Ivar Aasen, Skarv, Tambar, Ula and Valhall in the North Sea, and will also be a partner in the Johan Sverdrup development.
In the same month, Det norske awarded Aker Solutions a four-year framework agreement to provide subsea production systems and services for its Norwegian field developments and another to Subsea 7 for SURF services.
Potentially, the contracts would be worth NOK 2.8 billion ($340 million) combined, although the values may change depending on how much work Det norske calls for under the contracts.
A steering committee comprising senior executives from each company will comprise overall management of the alliance, with the project management team led by a manager from Det norske.
Earlier this year, Aker Solutions secured a framework agreement from Lundin Norway to provide engineering services for offshore Norway developments. Subsea 7 has acquired Swagelining, a subsea polymer lining technologist after cooperating for some time, designing and installing more than 150 km (93 mi) of reeled and bundled polyethylene lined water injection flowlines in the North Sea for various operators and field developments.
BSEE: Bolt, connector failures a 'high priority'
A group of approximately 70 individuals from the offshore oil and gas industry, government, academia, and environmental organizations recently gathered in Washington to discuss the reliability of bolts, connectors, and other fastener systems used in critical safety equipment for oil and gas operations. The half-day forum included welcoming comments by Bureau of Safety and Environmental Enforcement (BSEE) Director Brian Salerno, opening remarks by Interior Department Assistant Secretary Janice Schneider, and a keynote address by National Academy of Sciences President Dr. Marcia McNutt.
"There is urgency with this issue due to recognition of a systematic problem," Salerno told the audience, "and the potential for a catastrophic event. We need to determine the breadth and scope of the issue as well as the root causes of the problem in order to respond appropriately. We are in this together with (the American Petroleum Institute) and the standards setting organizations, as well as industry and BSEE's interagency partners."
Salerno cited two specific events that highlight the risk that failing bolts can pose to industry personnel and the environment. One was the failure of 20 bolts during a 2010 blowout preventer (BOP) test aboard a semisubmersible in the Gulf of Mexico.
This was a shipboard test, Salerno reminded the audience, so there were no consequences other than the alarm bells it sounded. Nine of the studs on the BOP had stripped threads and 11 were fractured.
The second incident occurred in 2012 during a drilling operation in the Gulf of Mexico. In this example, the lower marine riser package became separated from the BOP stack, resulting in a spill of over 400 barrels of synthetic-based drilling fluids. Again, connector bolts failed. BSEE believes a number of factors led to stress fractures that resulted in the bolt failures.
Two panels of experts followed the opening remarks. The first panel discussed BSEE's response to specific connector failure incidents and what research has been undertaken to date. The second panel was more broadly focused, describing efforts by the offshore industry to address bolt failures as well as a discussion of similar issues faced by the aerospace and nuclear industries.
Given the serious nature of the failures and the potential harm such failures can cause, BSEE has identified bolt and connector failures as a high priority. Steps already taken by the bureau include work with original equipment manufacturers, a BSEE Safety Alert, a quality control study, and a call to industry to "develop better standards and practices and to be proactive in remedying the defects" seen in bolt failures.
Salerno said that while in certain cases proximal reasons for the failures are known, the regulator needed to dive deeper into the issue. He called the forum an important step forward in the efforts to solve the bolt problem.