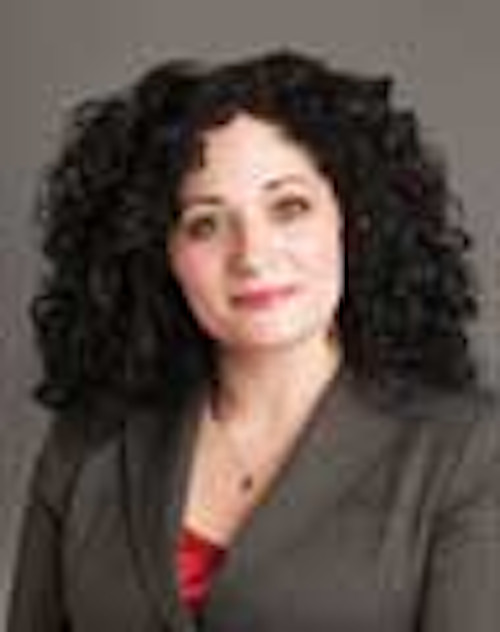 | | | |
| --- | --- | --- |
| | | Sarah Parker Musarra • Houston |
Aker buys into Brazil's C.S.E.
Aker Solutions has agreed to buy 70% of C.S.E. Mecânica e Instrumentação Ltda, a Brazilian provider of maintenance, assembly, commissioning, and crane operation services at offshore and onshore facilities. The agreement includes an option to purchase the remaining 30% of the company three years after the close of the transaction, which is expected by the end of 1Q 2017. Aker Solutions says the acquisition gives it access to Brazil's growing market for servicing existing oil and gas fields. It will remain a separate legal entity with a management team consisting of personnel from each company.
Wintershall's Maria takes shape
Rosenberg WorleyParsons has been awarded a contract with Subsea 7 for the fabrication of subsea structures and pipes for Maria, Wintershall's flagship development offshore Norway. This is the second in a series of deliveries for Rosenberg to Subsea 7 and the Maria project. Last May, Subsea 7 was awarded a contract valued at around $300 million for the Maria subsea tieback field development.
The pipeline and subsea construction contract consists of engineering, procurement, construction, and installation (EPCI) of 95 km (59 mi) of rigid flowlines and associated structures.
In other Maria news, in August, DeepOcean's offshore construction vesselEdda Freya mobilized from Kristiansund, Norway to install risers, a dynamic umbilical, and cable linking the project's subsea facilities to Kristin and Heidrun.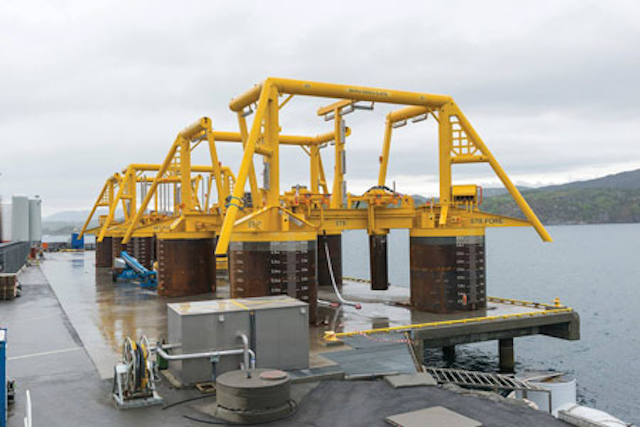 The Maria reservoir will be linked via subsea tieback to the Kristin, Heidrun, and Åsgard B production platforms, and is expected to enter production in 2018. (Image courtesy Wintershall / Visco / Thor Oliversen)
Aquatic designed and constructed a new skidding system to interface withEdda Freya's onboard integrated track system. The company provided the 500-metric ton (551-ton) reel drive package, including skidding system, and operational personnel for a 50-day hire.
Discovered in 2010, Maria, which has an estimated recoverable volume of around 180 MMboe, is located in the Haltenbanken area of the southern Norwegian Sea in around 300 m (984 ft) of water. It is being developed with two subsea templates from where the reservoir will be linked to four existing hosts via a subsea tieback.
The $18-billion development is about 20 km (12 mi) east of the Kristin field and 45 km (28 mi) south of the Heidrun field in the Norwegian Sea. Production is expected in 2018.
Subsea 7 inks Atoll deal
Pharaonic Petroleum Co. has awarded Subsea 7 SA an EPCI contract of more than 40 km (25 mi) of rigid pipelines and associated structures for the Atoll field offshore Egypt. The development will tie into the Taurt field at a water depth of 100 m (328 ft). A 105-km (65-mi) umbilical will also be installed linking the field to shore. Engineering and procurement services are under way. Offshore campaigns will take place in 2H 2017 and early 2018, using the Subsea 7 vesselsSeven Borealis, Seven Eagle, and Seven Arctic. The work will be executed at water depths of more than 900 m (2,953 ft).
Discovered in March 2015, Atoll is in the North Damietta Offshore concession in the East Nile Delta. Production is expected to begin in 2018. The development is executed and operated by Pharaonic Petroleum Co., BP's joint venture with EGAS and Eni.
Subsea Services Alliance introduces ROAM
The Helix Energy Solutions Group Inc. and Schlumberger collaboration, Subsea Services Alliance, has launched the development of what it claims is the first riserless open-water abandonment module (ROAM).The 18¾-in. large bore system will enhance well abandonment capacity from a intervention vessel by allowing tubing to be pulled in open water in a safe and environmentally contained manner. The ROAM system will be engineered and built at OneSubsea's Aberdeen facility. It is expected to be available in 3Q 2017.
Oceaneering acquires RLWI assets
Oceaneering International Inc. has acquired the assets of Blue Ocean Technologies, LLC, a privately held provider of riserless light well intervention (RLWI) services, for about $30 million in cash. Included in the acquisition are three RLWI systems, two of which are currently under construction and expected to be fully functional by mid-2017. Oceaneering expects to invest about $10 million to complete construction of the systems. Blue Ocean's RLWI technology holds the current depth record for riserless intervention at 8,200 ft (2,500 m), Oceaneering says.
Statoil marks first anniversary at Åsgard
Statoil's subsea gas compression system has been operating for more than a year at the Åsgard field in the Norwegian Sea, raising production by more than 16 MMboe.
Based on today's prices, this represents added value added amounts of more than $615 million, said Halvor Engebretsen, vice president for Åsgard operations.
The recovery rate from the Midgard and Mikkel reservoirs on Åsgard has been raised from 67% to 87% and from 59% to 84% respectively, he added.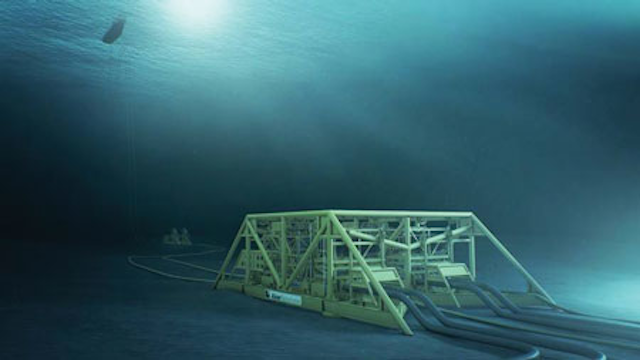 Statoil has described Åsgard, which raised production by more than 16 MMboe this year, as running like a Swiss watch. The field is said to house the world's first subsea compression system, which was delivered by Aker Solutions in 2015. (Image courtesy Aker Solutions)
The technology was matured over several years with Statoil's in-house team working with suppliers such as Aker Solutions, MAN, and Technip. In the process the operator qualified more than 40 new technologies.
"We have built test facilities at K-lab, storage and maintenance capacity at Vestbase, and we have access to ships that are capable of handling installation of large subsea modules. By reusing this technology, we have great opportunities for simplification and efficiency improvements, and for reducing carbon footprints of future gas compression systems," Engebretsen said.
In September, the Norwegian Petroleum Directorate awarded this year's improved oil recovery prize for 2016 to the Åsgard licensees in the Norwegian Sea for this subsea wet gas compressor. It is foreseen that Statoil can extract almost 306 MMboe in additional gas and condensate.