Shell sanctions PowerNap subsea tieback in the Gulf of Mexico
Aug 1st, 2019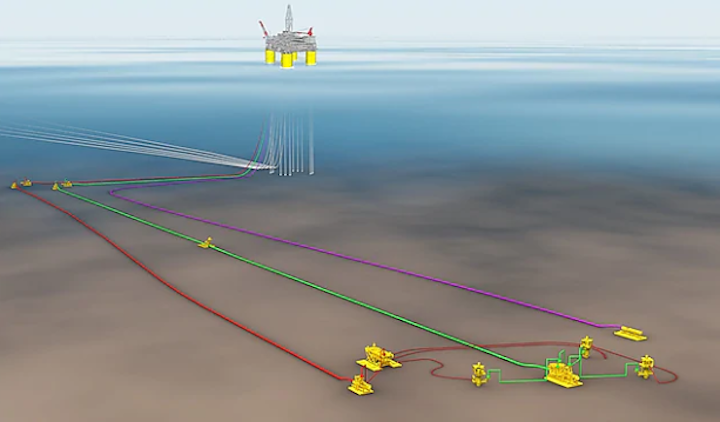 Shell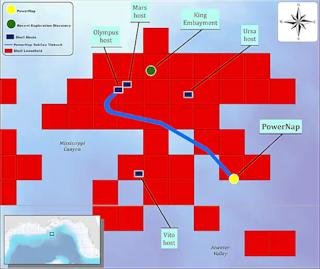 PowerNap is in the Mississippi Canyon area of the deepwater Gulf of Mexico.ShellOffshore staff
HOUSTON – Shell Offshore Inc. has taken the final investment decision (FID) to develop the PowerNap field in the deepwater US Gulf of Mexico.
Discovered in 2014, PowerNap will be developed as a subsea tieback to the Shell-operated Olympus production hub, which is co-owned by BP Exploration and Production Inc. (28.5%). The field is in the south-central Mississippi Canyon area about 240 km (150 mi) from New Orleans in about 1,280 m (4,200 ft) of water.
The project is expected to start production in late 2021 and produce up to 35,000 boe/d at peak rates.
Production will be transported to market on the Mars pipeline, which is operated by Shell Pipeline Co. LP and co-owned by Shell Midstream Partners, L.P. (71.5%) and BP Midstream Partners LP (28.5%).
According to Shell, the project is anticipated to have a forward-looking breakeven price of less than $35/bbl and is currently estimated to contain more than 85 MMboe recoverable resources.
Michael Murphy, research analyst, Gulf of Mexico, Wood Mackenzie, said: this FID "reflects a broader trend of majors embracing subsea tiebacks that offer quicker paths to first oil and attractive returns. We estimate the PowerNap field to have a development breakeven in the low $30's/bbl.
"This comes on the heel of Shell bringing the Kaikias subsea tieback online in 2018, with an estimated development breakeven in the low $30's/bbl, and BP entering into the [LLOG-operated] Nearly Headless Nick tieback expected to come online by the end of 2019, just a year after discovery."
He added: "Recent exploration in the region has demonstrated how majors in the deepwater Gulf of Mexico have adapted a complimentary strategy of pursuing traditional large prospects, in addition to infrastructure-led exploration.
"With internal rate of returns above 30% and development breakeven in the low-to-mid $30's, the sanctioning of subsea tiebacks is proving that deepwater can compete with tight oil."
08/01/2019