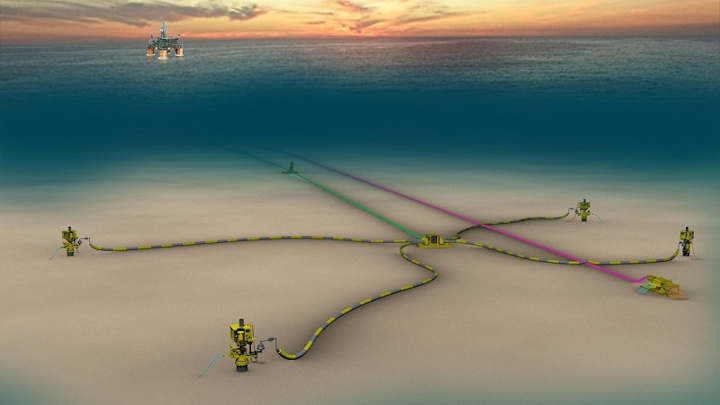 Offshore staff
HOUSTON– Shell Offshore Inc. has started production at the deepwater Kaikias project in the US Gulf of Mexico, about one year ahead of schedule.
Discovered in August 2014,Kaikias is in about 4,575 ft (1,395 m) of water in the Mars-Ursa basin about 130 mi (210 km) offshore Louisiana.
The first-phase development sends production from four wells to the Shell-operated (45%) Ursa hub, which is co-owned by BP (23%), Exxon Mobil (16%), and ConocoPhillips (16%). From the Ursa hub, volumes ultimately flow into the Mars oil pipeline. Estimated peak production is 40,000 boe/d.
Since taking the investment decision in early 2017, Shell has reduced costs by around 30%, lowering the forward-looking, break-even price to less than $30 per barrel of oil.
Andy Brown, Upstream Director, Royal Dutch Shell, said: "We believe Kaikias is the most competitive subsea development in the Gulf of Mexico and a prime example of the deepwater opportunities we're able to advance with our technical expertise and capital discipline.
"In addition to accelerating production for Kaikias, we reduced costs with a simplified well design and the incorporation of existing subsea and processing equipment."
Shell Offshore Inc., a subsidiary of Royal Dutch Shell plc, is the operator and has an 80% working interest. MOEX North America LLC, a wholly owned subsidiary of Mitsui Oil Exploration Co. Ltd., has the remaining 20% working interest.
05/31/2018