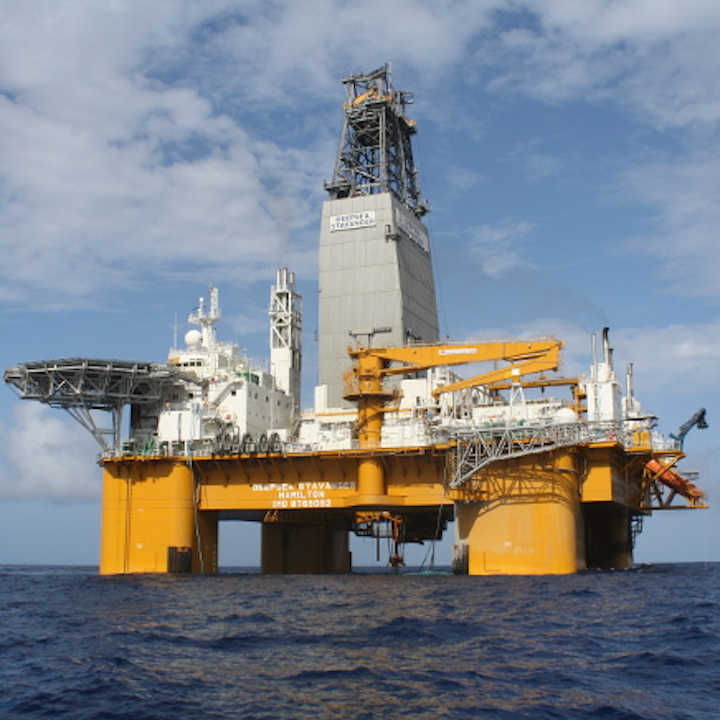 (Courtesy Odfjell Drilling)
Offshore staff
BERGEN, Norway – Odfjell Drilling has contracted Semco Maritime to prepare and modify the semisubmersible Deepsea Stavanger prior to the rig's nine-month drilling campaign for Total in harsh waters off South Africa.
The rig will undergo a high docking (with its thrusters on) at Semco Maritime's yard at Hanøytangen, Bergen, during 1Q 2020.
This approach is said to allow other measures to optimize the hydrodynamics of the hull to improve the transit and planned drilling operation. The measures should also reduce the rig's carbon footprint during operations.
The Deepsea Stavanger was built in 2010 and designed to work in water depths of up to 3,000 m (9,842 ft).
The project scope includes upgrading its hull and mooring system and installation of purpose-built equipment for operations in South African waters.
12/31/2019