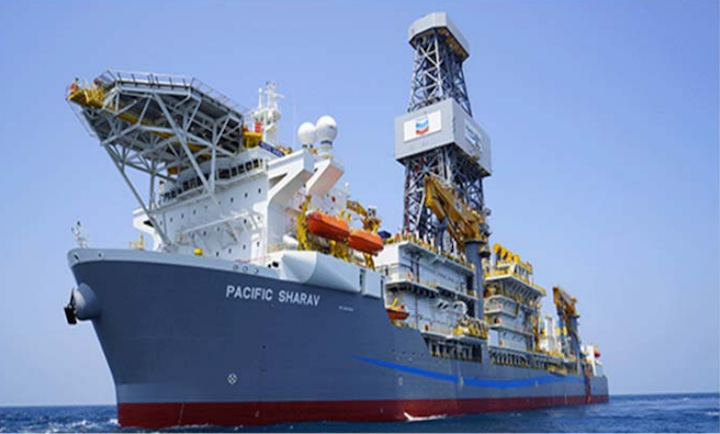 (Courtesy Pacific Drilling)
Offshore staff
LUXEMBOURG – Pacific Drilling has issued an update on its drillship fleet.
In the US Gulf of Mexico, the Pacific Sharav is drilling the second of three firm wells for Chevron. The third firm well is expected to be drilled from March to May 2020 at a day rate of $225,000.
The drilling contractor said the remaining one-well option provided under the Pacific Sharav's contract will not be exercised.
On Dec. 15, the Pacific Khamsin began its three-firm well contract with Equinor in the Gulf of Mexico.
On Dec. 9, the Pacific Santa Ana started its contract with Petronas offshore Mauritania. The $296,000-day rate includes an integrated services package provided as part of the plug and abandonment project. The contract is expected to run until November 2020.
In addition, the Pacific Bora is mobilizing to Oman for a one-firm well contract with Eni. It is expected to start in February 2020. The contract provides for one option well.
12/20/2019