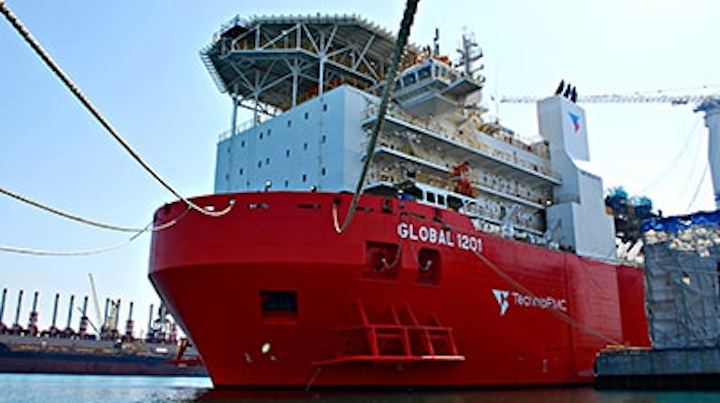 (Courtesy TechnipFMC)
Offshore staff
PARIS – TechnipFMC is looking to sell its offshore construction vessel G1201 as it looks to optimize its subsea fleet.
The decision follows a recent announcement of an alliance agreement for pipeline installation using S-lay technology. The company said it planned henceforth to use collaboration agreements where possible to execute its integrated EPCI (iEPCI) business model.
Under the memorandum of agreement there is an arrangement that the buyer would provide five years of exclusivity for various subsea projects in a specific jurisdiction, and grant TechnipFMC the right of first refusal for other projects not specifically named in the collaboration agreement.
TechnipFMC has also reviewed the carrying value of the sister vessel G1200 which is of similar design, asset class, and functionality.
11/13/2019