New subsea technologies can improve project economics, accelerate first oil
The subsea market has been one of the few bright spots for the offshore oil and gas industry following the market downturn that started in 2014. Arnaud Pieton, President of TechnipFMC's subsea business, offers his thoughts on the state of the offshore oil and gas market; the need for integrated and supplier-led solutions; and the role that digital technologies will play in the subsea market going forward.
Apr 1st, 2019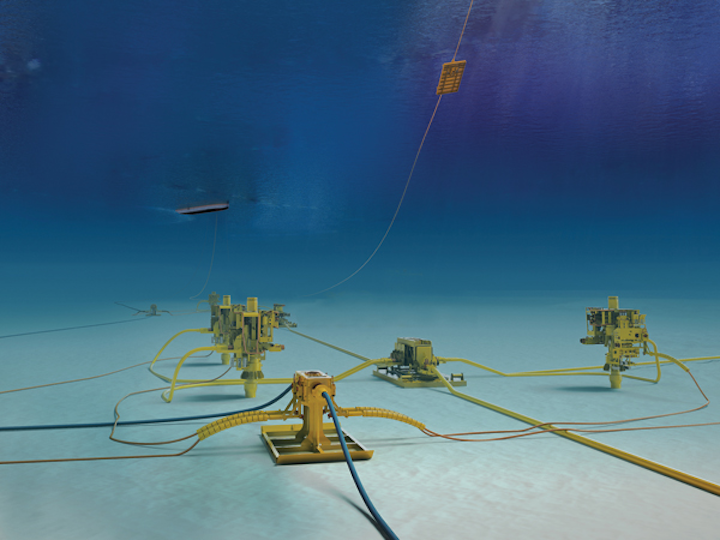 Integrated approach to field development continues to gain traction
Bruce Beaubouef, Managing Editor
The subsea market has been one of the few bright spots for the offshore oil and gas industry following the market downturn that started in 2014. As budgets got tighter and leaner, operators and developers increasingly looked to subsea solutions to advance their projects and increase their production.
At the same time, a need for greater efficiencies in the offshore space led to a number of mergers and consolidations among contractors, vendors, and original equipment manufacturers that served the market.
Perhaps the most notable of these was finalized in January 2017, when FMC Technologies of Houston and Technip of Paris completed their $13-billion merger, creating what some analysts described as "the world's largest offshore energy services company." The new company, TechnipFMC, combined FMC Technologies' expertise in subsea equipment manufacturing and technology with Technip's leadership in deepwater engineering and equipment installation.
Since that time, TechnipFMC has continued to develop new products and solutions for the subsea oil and gas market, and has continued to play a large role in the advancement of a number of the key offshore oil and gas projects in the past few years.
Recently,Offshore met with Arnaud Piéton, President of TechnipFMC's subsea business. Piéton, who has spent most of his career in the subsea industry with assignments in Paris, Houston, and Kuala Lumpur, offered comments on the state of the offshore oil and gas market; the need for integrated and supplier-led solutions; and the role that digital technologies will play in the subsea market going forward.
TechnipFMC's Subsea 2.0 product platform comprises newly designed compact trees and manifolds, flexible jumpers, distribution, controls, and integrated connectors. (All images courtesy TechnipFMC)
◆◆◆
Offshore: The offshore oil and gas industry has been slowly recovering from the market downturn that began in 2014. How do you view the offshore oil and gas market in general, and the subsea market in particular?
Piéton: We expect a cautious recovery of the broader oil and gas market to continue throughout 2019. Offshore financial investment decisions (FID) have grown for the fourth consecutive year. The fact that the number of these FIDs of various sizes has returned to levels last seen when oil was above $100/bbl indicates growth for subsea and supports our favorable outlook on the segment.
TechnipFMC continues to register robust increases in orders and in subsea in particular. Total company orders exceeded $14 billion for the full year of 2018, with exceeded revenues in all segments. In subsea, book-to-bill was positive at 1.1, with noticeable growth in iFEED and iEPCI project in-bound, the integrated model pioneered by TechnipFMC.
Market adoption of iEPCI is accelerating, as evidenced in our being awarded three additional contracts during 1Q 2019. We also recently delivered the industry's first full-cycle projects: Shell Kaikias, along with Equinor Trestakk and Equinor Visund. Overall, we also see a higher need for leaner, smarter products, such as those offered in our Subsea 2.0 product platform, to enable the market's shift toward smaller, phased projects. This gives us the confidence to anticipate another year of activity growth, with integrated awards becoming an even larger component of the subsea mix for both TechnipFMC and the broader market.
The growth in our inbound also reflects the continued strength in small project activity and subsea services specifically. While we are excited to report several billion-dollar-deals in our order book, we are equally excited by the sizeable number of opportunities booked in the $250 million and below range. It demonstrates that the market for smaller brownfield and tieback projects remains very active. Our differentiation will come through our technology but also through our ability to accelerate delivery, particularly tiebacks. When we look at the total subsea order inbound captured by TechnipFMC since its formation, the majority reflects smaller awards and subsea services, which demonstrates that we are not overly reliant on large competitive tenders to support our business.
While the recovery is cautious but underway, some areas of the subsea market remain over-supplied, and this issue has yet to be addressed.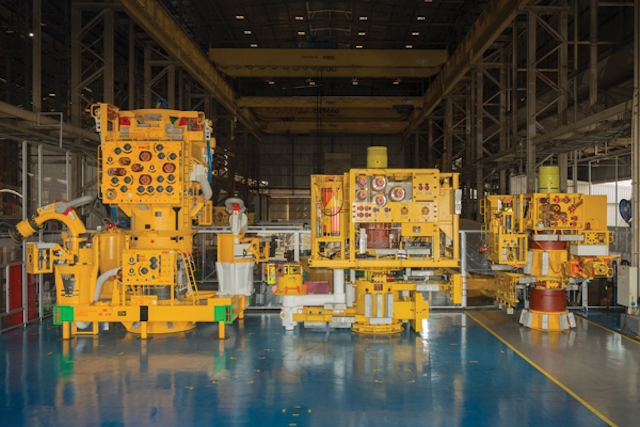 The evolution of TechnipFMC's trees: Subsea 1.0 (left), Subsea 1.5 (center), and Subsea 2.0 tree (right)
Offshore: What particular advantages can subsea production technologies offer, that can help offshore operators advance their projects while keeping their capital expenditures as efficient as possible?
Piéton: While deepwater project economics and operator cash flow are considerably improved and are projected to improve further, operators are exhibiting a disciplined approach to field development. Subsea production systems (SPS) offer more opportunities to further drive down costs through technology, the project execution approach, or both.
Lean engineering principles can be applied to subsea production technologies without sacrificing functionality. From there, standardizing subsea production equipment can be a source of significant savings for an operator.
Overly engineered, bespoke solutions were a primary driver of ballooning costs before the downturn. The solution to this is simpler, leaner, and smarter equipment that can be configured rather than engineered-to-order, and this drove the design of our new product platform, Subsea 2.0. Commercialized last year, the platform comprises standardized, streamlined SPS components configured in a modular architecture, which enable more predictable execution while reducing engineering hours and delivery time. The Subsea 2.0 compact manifold, compact tree, and integrated connector are all 50% lighter and smaller. We are quite excited that OTC Houston has awarded TechnipFMC a Spotlight on New Technology Award for its Subsea 2.0 In-Line Compact Robotic Manifold, in recognition of this innovation.
Beyond reducing costs here and now, we are driven to create real and sustainable shifts in project economics, which include accelerating time to market for our customers' production.
Offshore: What new approaches are being offered that can help operators increase the efficiency and cycle time for their field development projects?
Piéton: An integrated approach to subsea field development is continuing to gain traction as the industry witnesses its benefits. The industry was previously divided between installation and equipment companies. With the formation of TechnipFMC, clients now have access to a subsea architecture company that will install and deliver on the seabed and hook back up to the floater or to shore and produce. From a value proposition perspective, we are driving sustainable and structural change, thus unlocking more potential in subsea developments. We are subsea architects, builders, and service providers.
Success has also been seen with innovative architectures that are made "subsea processing-ready" from their inception. This is a way to drive operational value through simplified production enhancement.
As operators move up the integration curve, there is greater potential to deliver more value. Early engagement gives us the most opportunity to provide a wholly integrated solution and positively impact cycle time. Take, for example, the Kaikias project we delivered in the Gulf of Mexico for Shell, who has who has labeled the project its most successful to date. From the tender phase, it took us only 14 months to deliver and install on the seabed, when typically, this would have taken between 25 and 30 months. By combining complementary scopes from SURF and SPS, we were able to deliver one seamless subsea system and accelerate time to first oil.
The value that integrated services deliver isn't limited to greenfields, especially when we have the opportunity to engage early. This high level of engagement and collaboration can greatly impact the success of brownfield operations.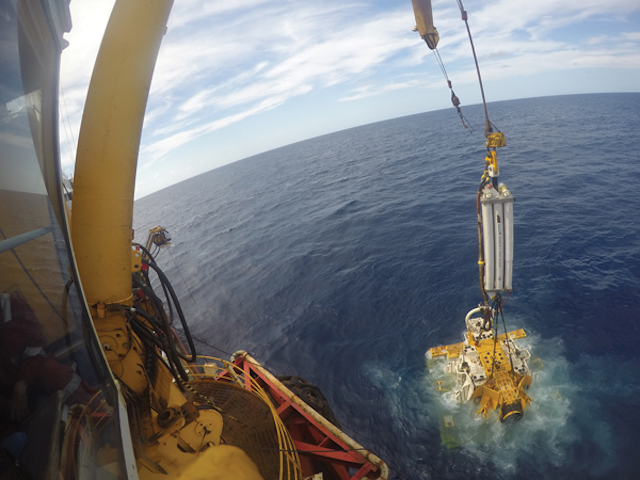 Technology is a major factor in driving down costs and reducing cycle times. Shown here during a successful deployment is TechnipFMC's robotic compact manifold. A robotic arm that actuates valves and assists during service is installed once the units reach the seabed.
Offshore: In this vein, how can more integrated, supplier-led systems help operators move their projects forward while keeping them on time and within budget? 
Piéton: Our industry needs to be able to do more with less. An integrated, supplier-led solution better manages the complete work scope and streamlines every part of the process, reducing risk, interfaces, delivery times, and schedule waste. Faster infrastructure delivery gets to installation faster, eliminating handovers and float between contracts.
Due to its leaner design with fewer components and smaller footprint, our Subsea 2.0 production platform enables installation using smaller construction vessels. Indeed, it has been launched with an install-ability mindset. The shift toward installability is not only due to economics, but it also reflects our broader theme of project optimization.
Offshore: Can you talk about how the synergies of the combined TechnipFMC capabilities can help offshore operators advance their field development projects?
Piéton: The merger saw two recognized subsea market leaders combine to provide a more robust, end-to-end solution. TechnipFMC offers the strength, the technology, the fleet, the capabilities, and leadership of both pre-merger companies. You see companies in the industry forming partnerships and alliances to offer the full scope of what we, under one roof, can offer. So, we can clearly see that the competition is getting organized to answer to the model that we created.
Our philosophy as a company is simple: to create real and sustainable improvements in project economics. We are better positioned to help operators achieve this now that we can offer a range of solutions, including digital ones, integrating our full scope of services and technologies. We can start with iFEED, which is the stage to discuss the field development concept and design, as well as to optimize the field architecture through our configurator. Then, we are the only company to offer both SPS and SURF, which makes installation campaigns more efficient and effective while reducing engineering costs and delivery time. The iEPCI model further leverages subsea technologies, particularly Subsea 2.0, where we see their synergies combining to deliver maximum value.
We signed a global, strategic collaboration agreement with Equinor to further expand upon our recent successes. The agreement emphasizes collaboration from early engagement through the full project life-cycle in Equinor's global offshore portfolio. It also encompasses our full scope of products and services – the most comprehensive in the industry.
Our synergies are giving birth to a suite of technical solutions that are benefiting our clients irrespective of contracting models. These solutions can help make the lives of offshore personnel easier and safer.
Our synergies beyond subsea (including our onshore/offshore and surface businesses) are enabling conversion of prospects into projects, as exemplified by our Energean Karish project award offshore Israel. Our solution encompassed everything we have to offer, spanning everything on the seafloor to the offshore production facility. We collaborated effectively across our different businesses units to deliver.
Offshore: Can you talk about the TechnipFMC subsea offerings that have been deployed on recent offshore projects, and how they have helped advance those projects?
Piéton: We have seen an accelerated adoption of our subsea offerings following our recent project successes around the world, which include:
• The Kaikias development in the Gulf of Mexico serves as a great example of what can be done when utilizing a fully integrated approach for subsea developments. Working with our long-term partner Shell, our goal was simple: improve project economics and accelerate time to first oil. Kaikias was brought into production one year ahead of schedule, with a project breakeven below $30/bbl. Our collaborative approach included early engagement to simplify the field architecture, the use of flexible jumpers for greater well dispersion and an equipment redesign using Subsea 2.0 technology to enable fast-track installation.
• The Fenja project for Neptune Energy is our first major iEPCI and the longest application of an electrically trace-heated-pipe-in-pipe (ETH-PiP) flowline, at 37 km (23 mi) long. ETH-PiP allows operators to optimize production and reduce risks of subsea flowline blockage.
• The Subsea 2.0 product platform has been adopted by major operators, such as Eni, Total, Shell, ExxonMobil, BP, and Woodside.
We remain confident that integrated developments, which we pioneered, will increasingly become the commercial model of choice for the subsea industry. So far, in 1Q 2019, we have secured a number of new iEPCI projects: BP Atlantis Phase 3; Lundin Petroleum's Luno II and Rolsvnes projects; and Eni's Merakes. All of these are first-time adopters. The increasing adoption by different companies and geographies is a very strong argument for our integrated model. We are gaining momentum and believe 2019 will be a banner year for integrated developments.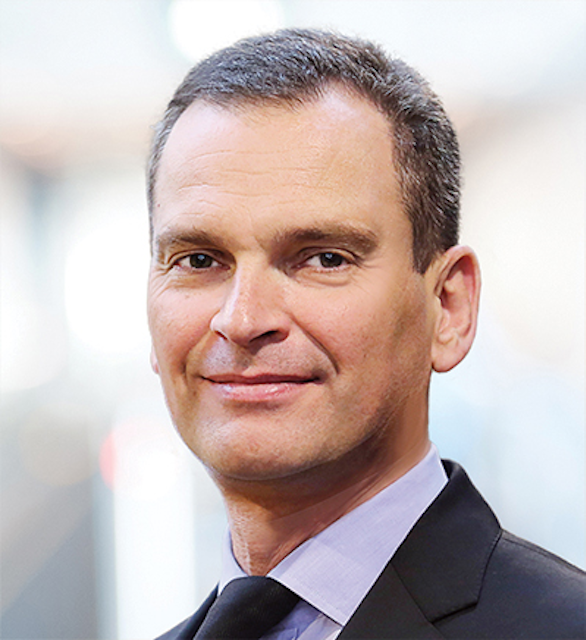 "TechnipFMC offers the capabilities and leadership of both pre-merger companies. Other companies in the industry are forming partnerships and alliances to offer the full scope of what we can offer under one roof."
— Arnaud Piéton
Offshore: What role will digitalization play in the subsea arena going forward?
Piéton:Digitalization can impact and improve every stage of a project lifecycle by optimizing concept design and selection; improving risk, cost and time of project execution; and enhancing safety, performance and asset integrity. For most new developments, operators now request digital solutions as part of the early phase requests. They aim to use digital solutions to reduce the cost base and optimize production.
TechnipFMC is building the capabilities to deliver end-to-end digital solutions to clients and improve the performance of our products and services. Our solutions support operational excellence through optimized maintenance and production, increased automation, and connectivity of data. We are leveraging digital technologies to lower breakeven and operating costs. Lundin, along with several other clients, has started using digital twins from a development's inception to support safe and efficient operations.
Our combined expertise has also resulted in enhanced digital technologies, such as our condition performance monitoring and production performance monitoring systems, which enable us to go beyond monitoring to offer proactive service and maintenance for the field and provide our own vessels for service and workover activities throughout the life of the field.
Offshore: What will be the biggest challenges to subsea production, in the near and long term?
Piéton: The biggest challenge to subsea production will be to continue evolving while being an enabler for shorter project cycles and production enhancement.
It is also important to recognize our role to play in reducing carbon footprint, which ultimately benefits the entire industry. To exemplify the improvement scale that we can deliver, the full carbon footprint of a Subsea 2.0 compact tree is reduced by 47% when compared to a tree from the previous generation.
Last but not least, providing a qualitative response to market ramp-up will also be a challenge in our industry.
Yet, subsea production continues to be attractive because of the high rewards associated with offshore projects: large reservoirs, low well counts and high well productivity. We are working to evolve these business models to make subsea production an attractive option even as the industry has worked to lower the breakeven costs for projects. •