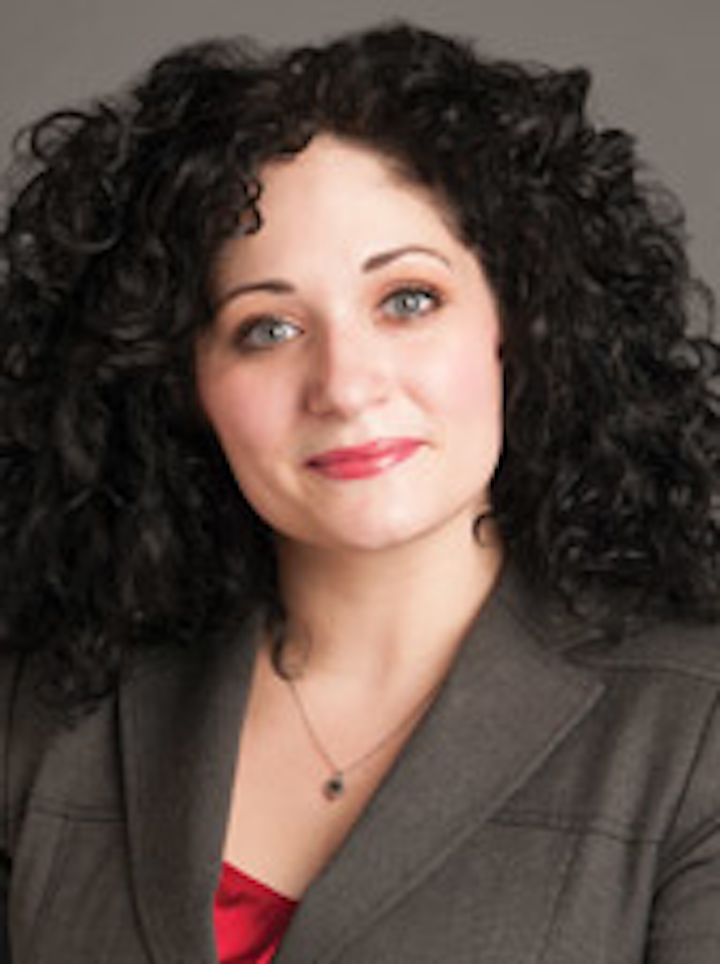 | | | |
| --- | --- | --- |
| | | Sarah Parker Musarra • Houston |
GoM drilling permits continue to decline
The number of drilling permits issued by the US Bureau of Ocean Management is down, according to Evercore ISI's U.S. Drilling Permit Monthly report dated August 2015. According to Evercore's analysis conducted on the most recent set of drilling permits issued by BOEM, a total of 12 new permits were issued in the US Gulf of Mexico last month, down from 15 in June and down from 42 a year ago. Six permits were issued for side tracks and six were issued for new wells while no permits were issued for bypasses.
Of the new wells, three were for shallow water, two were for midwater, and one was for deepwater, but none were for ultra-deepwater. New well permitting was up from five issued last month but down from 18 issued one year ago. A total of 133 new well permits were issued all last year - up 3% year-over-year, led by a 67% increase in the number of new deepwater permits issued. Year to date, 48 new well permits have been issued, down 42% from 83 issued this time last year.
Despite the significant increase in ultra-deepwater newbuild floaters entering the region, the majority are likely working on deepwater development projects as the development of the Lower Tertiary has yet to truly begin. The oilfield analysis firm said it continued to believe the GoM will be the only relative bright spot for deepwater.
Additionally, according to Evercore's research, Shell filed two ultra-deepwater plans for five exploratory wells with an estimated start date in January, while Stone Energy filed one ultra-deepwater plan consisting of one exploratory well with an estimated start date in April.
DEA, Sterling line up more North Sea wells
Sterling Resources expects a new round of development drilling to start late this year on the Breagh Alpha platform in the UK southern North Sea.
The company, along with operator DEA UK, plan two to four new wells (A09-A12), of which the first (A09 and A10) are currently budgeted. In addition they are considering re-entering (possibly via a side track) and hydraulically fracking production well A01, and a side track/hydraulic frack of another producer.
Front-end engineering and design work started last month for onshore compression at the Teesside Gas Processing Plant in northeast England that receives Breagh's gas. A final investment decision on this project is due in October.
The compression could be operational during the second half of 2017, potentially boosting production (initially) by 40-50%.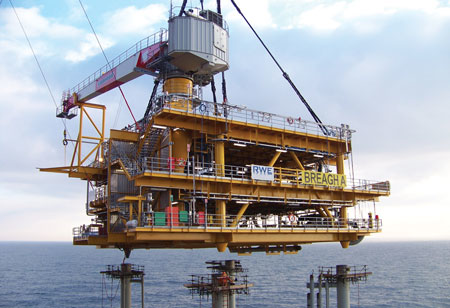 The Breagh gas field is the largest field development project in the United Kingdom under DEA UK's operatorship. (Photo courtesy DEA UK)
Last year the partners put Breagh Phase 2 development planning on hold while they assessed drilling results and reservoir characterization of the southeastern areas of the field, based on a 2014 3D seismic survey. They now expect to submit a field development plan addendum for Phase 2 in 2016.
Sterling's blocks 42/2a, 42/3a, 42/4, 42/5, and 36/30, around 25 km (15.5 mi) north of Breagh, contain the Darach and Ossian prospects. The company is trying to farm down its 100% interest during 2015 ahead of drilling a commitment well by the license expiry date of December 2018.
Additionally, Sterling has secured an extension of the license for blocks 49/18b and 19b containing the Niadar prospect until December 2017.
As for the TAQA-operated Cladhan development in the UK northern North Sea, the host Tern platform was shut down in June to enable final tie-in of the topsides and subsea systems prior to commissioning and the start of production from Cladhan at the end of September.
In the Dutch North Sea, Sterling has commissioned a 500-sq km (193-sq mi) 3D seismic survey over its F17 and F18 blocks, with processing and interpretation set to be completed by year-end.
The survey is intended to improve resolution of reservoir distribution and reduce structural uncertainty, as part of a program to evaluate new exploration potential in the area and development options such as a tieback to a potential new Wintershall oil hub.
The Dutch Ministry of Economic Affairs has extended the licenses until January 2017.
Cobalt aims for year-end sanction for Cameia
Drilling operations have been completed on the Cameia #4 well in block 21 offshore Angola.
According to operator Cobalt International, results were in line with pre-drill expectations. Cameia #4 well will be retained as a producer for the field development.
Recently, drilling started on the Cameia #5 well, and drilling is expected to continue on the field through the rest of this year.
Cobalt is aiming for formal sanction of the project by year-end, followed by first production in 2018.
However, both eventualities remain subject to obtaining financing, and also approval for a revised development plan from partner Sonangol and the Angola Ministry of Petroleum.
Esso Australia wraps up Turrum drilling
Esso Australia has completed the drilling of five new wells in its Turrum gas field development in the Bass Strait. Drilling operations involved four gas wells and one oil well. This follows startup of the $4.5-billion Kipper Tuna Turrum project.
"The program involved drilling approximately 20 km (65,617 ft) of technically complex wells and installing more than 2,000 metric tons (2,204 tons) of casing, tubing, and production equipment," said ExxonMobil Australia Chairman Richard Owen.
"The Esso-BHP Billiton Gippsland basin joint venture continues to supply nearly 40% of east coast Australian domestic gas demand," he added.
Kosmos to continue drilling offshore Mauritania
Kosmos Energy plans further delineation drilling on its Ahmeyim (ex-Tortue) gas discovery offshore Mauritania.
Earlier this year the Tortue-1 exploration well encountered 107 m (351 ft) of net pay in the Cenomanian, and a further 10 m (32 ft) of gas in the lower Albian section. Atwood Achiever drilled the Tortue-1 well, designed to test the prospect, 285 km (177 mi) southwest of the capital Nouakchott in 2,700 m (8,858 ft) of water.
Planned TD of the well is around 5,250 m (17,224 ft).
Early analysis of drilling results and intermediate logging to a depth of 4,630 m (15,190 ft) suggests the well intersected 107 m (351 ft) of net hydrocarbon pay, encountering a single gas pool in the primary Lower Cenomanian objective.
The Lower Cenomanian comprises three high-quality multi-Darcy reservoirs with total thickness of 88 m (288 ft) over a gross hydrocarbon-bearing interval of 160 m (528 ft).
In addition, Kosmos expects to spud the Marsouin-1 exploration well in the central part of Mauritanian offshore block C-8 later in the current quarter.