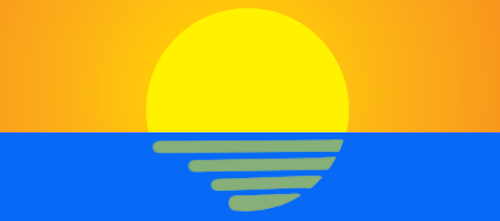 Offshore staff
DUBLIN, Ireland – The Irish offshore exploration and development sector is "a sorry scene," according to Dublin-based Petrel Resources.
Petrel was formed in the early 1980s to participate in the early days of exploration offshore Ireland. During the 1990s, the company appointed new management and backed by new risk capital entered first Iraq, then offshore Ireland, and offshore Ghana.
Present chairman John Teeling, commenting in the company's latest annual results, said that when oil companies select areas to explore there are three overriding considerations: the probability of a find, the potential size of any discovery, and if so, whether it can be developed at a profit.
"Our strategy has been to go where the best chances are of finding something. Often this is in areas where the political rules change. So, we accept higher political risk for lower geological risk.
"How has this worked out? Not well. The big surprise is that Ireland where we assumed low political risk and higher geological risk and turning out to have high political risk, while the geological has not improved.
"Petrel and the partners it attracted to Ireland saw a stable environment, clear terms, and rights to develop. This is not what has happened."
Teeling reeled off a series of negatives. One was the continued objections by pressure groups to the landfall for the pipeline for Shell's Corrib gas field offshore northwest Ireland, due to the alleged environmental impact across the onshore section.
"The Corrib debacle lasting 20 years has done serious damage to our international reputation," he claimed. "It now is taken for granted that there will be objections to any natural resource developments. Delays of years are common thus destroying the present value of the project."
Another of Teeling's concerns was the government's decision to alter taxation laws applying to petroleum projects. "There is absolutely no logic for doing this. Exploration has found almost nothing. There are no profits to tax.
"Ireland has one of the highest failure rates in oil exploration in the world. We should be increasing incentives not diminishing them."
He also drew attention to "an active political movement to outlaw all offshore exploration. This in a country which is dependent on Siberian gas. What began as a fanciful proposition from a tiny left wing party got support from mainstream parties.
"The recent proposition before parliament has lapsed but damage has been done and a precedent established. Foreign investors can spend their money in over 200 countries, it does not have to be Ireland."
Finally, Teeling pointed out that companies awarded exploration licences are encountering difficulties obtaining drilling permits or are having permits overturned on technicalities. "The state has allowed explorers to spend tens of millions on early stage prospecting only to frustrate and delay the granting of drilling licenses."
However, one rare well that is currently under way is Iolar in the Porcupine basin offshore western Ireland, drilled by CNOOC and ExxonMobil.
"From surface to target depth is over 8,000 m [26,246 ft] …[in] 2,162 m [7,093 ft] of water and 6,310 m [20,702 ft] of rock, and should the long delayed work commence on the Barryroe prospect [offshore southern Ireland] then sentiment may change.
"Where is Petrel in all of this? We have applied to assume 100% operatorship of frontier exploration license 3/14 and to extend the first phase by one year. It has taken almost the full year to get approval.
"We have worked up the extensive data on the block and believe that we have a good package with which to attract a major, but we have no time."
Petrel has also applied to transfer its 100%-owned licence option 16 24 to a frontier exploration license. "Here again we believe the geology holds potential. We will pitch the opportunities to majors.
"Finally, we hold a 10% working interest in frontier exploration license 11/18, Woodside holds the remaining 90%. We have met commitments until now. When we receive proposed budgets for the coming year, we will evaluate whether to stay in or not."
06/19/2019