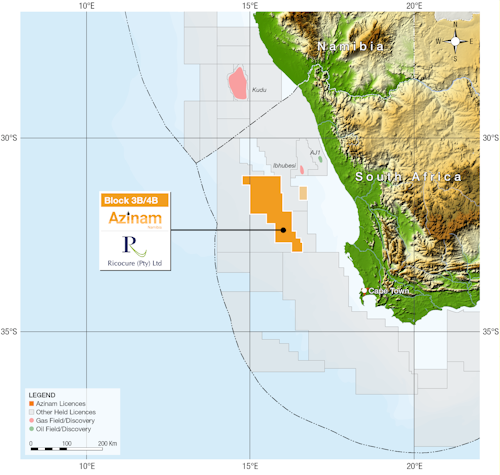 Azinam
Offshore staff
WINDHOEK, Namibia – Azinam has secured approval from South Africa's government to complete acquisition of a 40% operated stake in block 3B/4B in the offshore Orange basin.
The seller, Ricocure, retains a 60% interest.
Block 3B/4B is in the Deep Western Mid-Orange basin, 120-250 km (75-155 mi) offshore. It covers 17,581 sq km (6,788 sq mi) in water depths ranging from 300-2,500 m (984-8,202 ft).
According to Azinam, drilling and modern 3D seismic surveys of the basin indicate the potential for world-class deepwater discoveries.
05/31/2019