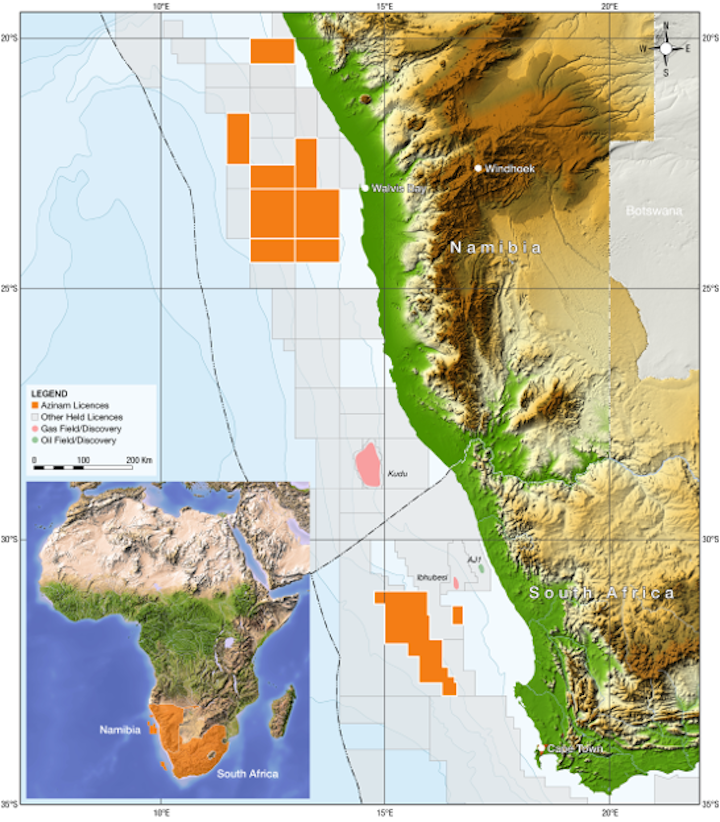 Offshore staff
WINDHOEK, Namibia – Azinam has agreed to take operated interests in two blocks offshore South Africa.
In both cases, local independent Ricocure previously held the associated licenses under technical co-operation permits.
Pending government approval, Azinam will operate block 3B/4B with a 40% interest and nearshore block 3B/4B in the Orange basin with a 51% interest, with Ricocure holding the balance in both cases.
Exploration right applications have already been submitted for both blocks, and approval should come through early next year.
The concessions cover 18,530 sq km (7,154 sq mi) in total. Block 3B/4B, 120-250 km (75-155 mi) offshore, was held previously by BHP Billiton which acquired a 10,000-sq km (3,861-sq mi) GeoStreamer 3D survey in 2012.
Azinam plans to reprocess the dataset to help identify the best prospects. The company has adopted a similar approach on data sets of similar vintageoffshore Namibia.
09/11/2018