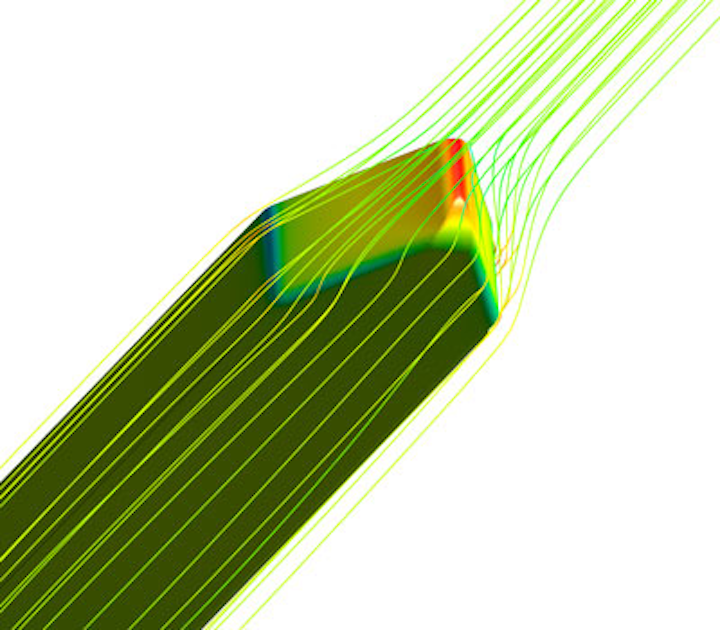 Offshore staff
LONDON – BMT Fluid Mechanics (BMT) has completed a computational fluid dynamics (CFD) study for an unnamed oil major operating offshore Nigeria.
The scope included an assessment of the current loading to which the FPSO hull is subjected, with results allowing the operator to ensure that the mooring systems are appropriate.
Johnathan Green, manager for BMT Fluid Mechanics' Numerical Modelling Group, said: "We were able to use CFD to more accurately analyze the hydrodynamic forces caused by current and waves and assess the subsequent effect these forces have on the bilge keels of the vessel which are designed to stop the vessel from rolling."
Through the creation of a 3D CAD model and representation of the FPSO below the water line, the BMT team ran an experimental and numerical study of the manoeuvring characteristics. This examined different parameters of current conditions to help build a picture of how the forces and motions impact the vessel and how it performs.
"The benefit of using CFD in this study is that the customer can use the less conservative loads estimated to help design themooring systems," Green added.
05/03/2016
Share your news withOffshore at news@offshore-mag.com