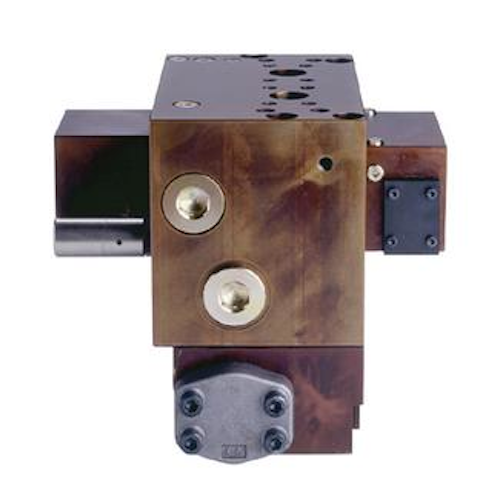 Hägglunds Drives has supplemented its Compact motors line with a new family of valves, developed with the offshore industry in mind. The valves will be standard on the Compact CA motors and an option on the Compact CB, introduced last year.
Ingemar Borg, marine and offshore business area manager, said the demand on the valves were that they had to be compact and able to withstand tough environments. The new valves program includes seven valves:
null
Constant tension valve for hydrostatic braking of motors in open loop systems
Two-speed valve with displacement shifting function for winches and drilling applications
Free-wheeling valve enables free-wheeling functions often used in fishing and on piling machines
Proportional four-way valve for use in open loop systems to control direction and speed of motors
Counter balance valve to lower loads on winches
null
Cross over closed loop valve combined with the shuttle valve and charge pressure relief valve to protect the system from high pressure spikes and purge fluid for filtering and cooling
Cross over open loop valve protects the motor and system from high pressure spikes.
Hägglunds' Compact CB motors combine space economy with high torque. They are designed to run maintenance-free and operate at a low noise level. Hägglunds' new line builds on existing designs with a high mechanical efficiency while providing a wider choice of application in conjunction with increased performance and reliability. The company, which offers the motor in a variety of sizes, said the construction of the motors creates a reliable drive with a low moment of inertia. The units feature a 98% mechanical efficiency rate, according to Gunnar Ivarsson, Hägglunds business area manager. The Compact CB motors can provide torques to 280,000 Nm with displacements from 15 to 52 liters per revolution with speeds to 125 rpm and rated pressures to 350 bar. The company specializes in manufacturing small, compact motors with the highest power-to-weight ratio on the market
Hägglunds motors have been used in tensioners for pipelaying, drives for high performance cranes, and winches for handling of ROVs.
For more information, contact Ingemar Borg, Hägglunds Drives. Tel: +46 660 870 00, fax: +46 660 871 60, ingemar.borg@se.hagglunds.com, www.hagglunds.com.