Hull condition, process needs paramount in FPSO re-deployments
In the current environment of low oil prices and reduced budgets, redeployment of FPSOs is becoming a very attractive option for operators seeking to reduce upfront project capex.
Jun 8th, 2016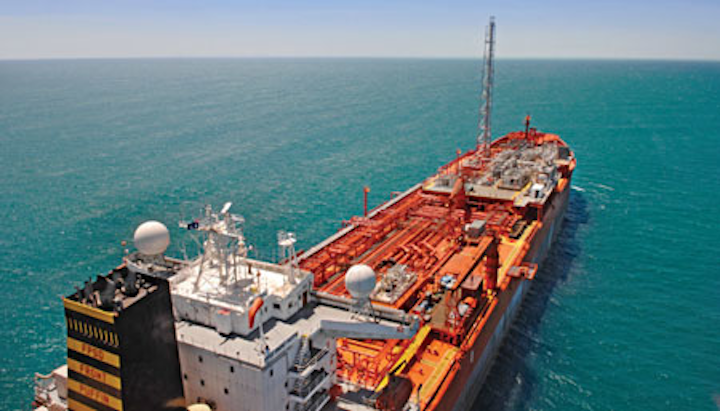 Aje floater adds gas compression for artificial lift
Noel Denton
Penspen
In the current environment of low oil prices and reduced budgets, redeployment of FPSOs is becoming a very attractive option for operators seeking to reduce upfront project capex. However, the process of reusing a facility is not straightforward and needs to be carefully investigated and planned before any decision is made.
The chief reason for choosing to redeploy is that the design and build phase is shortened considerably, leading to earlier first oil. On average, redeployment takes between seven and 12 months, compared with an average of 18-24 months for an FPSO conversion. The daily lease cost is also likely to be lower than for a newbuild project, and in addition, the vessel has a proven service history.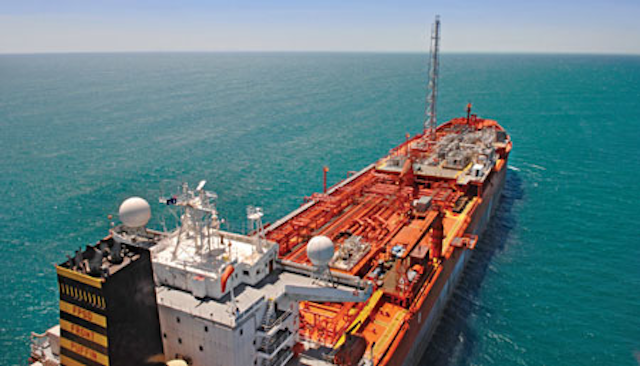 Front Puffin. (Photos courtesy Penspen)">
The FPSOFront Puffin. (Photos courtesy Penspen)
Timescales for redeployment vary enormously depending on the types of modifications required, which can range from minimal to extensive. Among the main technical considerations that need to be investigated are verification of the hull's global strength and fatigue, including a stability check if new modules are added. Steel replacement may also be needed for life extension and coating repairs.
Another issue is the moorings, in particular whether the water depth is suitable for a disconnectable mooring. Is the FPSO to be spread-moored or turret-moored, and are the number of risers and umbilicals similar for the new application? Finally, topsides evaluation should take into account flare system design; flow limitation through the turret and swivel paths, including erosion issues for sand content; water cut; potentially increased heat load and power requirements; and compliance with regulatory requirements at the new offshore location.
Front Puffin FPSO
In 2007, SeaProduction, a subsidiary of Singapore-based Rubicon Offshore International, converted theGerritafrom a shuttle tanker to an FPSO. The renamedFront Puffin was initially deployed at the AC/P22 block offshore Western Australia. After being warm-stacked in Batam, Indonesia for around five years, it has recently been successfully redeployed to Yinka Folawiyo Petroleum Co.'s deepwater Aje field in the OML-113 concession offshore Nigeria. Despite the extreme geographical move, the moorings and hull needed minimal modification, although additional topsides modules were necessary to fulfill production requirements.
Modifications included:
Replacement of the existing gas lift compressor package with a new package
Addition of a gas dehydration package, fiscal metering skid, subsea chemical injection package, subsea master control system, and subsea hydraulic power unit
Upgrade of a methanol injection package, control system for new packages and power distribution system for new packages
A new electrical controls swivel to accommodate additional field-specific subsea controls for the Aje wellheads.
Penspen was contracted to quantify the scope and identify any major obstacles. Gas compression was perhaps the biggest hurdle. Due to a change in Nigeria's fiscal regime, a new gas metering system also had to be installed.
The deck area was congested, demanding careful analysis of support locations and tie-in points. Use of 3D modeling ensured efficient implementation. Penspen also worked on integration piping and provided a front-end engineering and design (FEED) study for a future upgrade to a gas-fueled power station which the end-client is considering. Rubicon is planning ahead with facilities design, even installing structural foundations for future modules.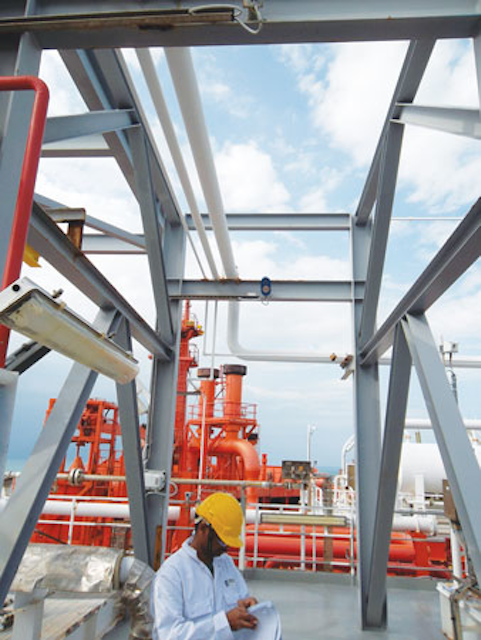 Deck view of theFront Puffin. (Photos courtesy Penspen)
The FPSO was otherwise such a good fit that no major alterations were needed to its process equipment. Keppel Shipyard in Singapore undertook conversion works. Despite the size and complexity of the project, with several contractors involved, an integrated team approach minimized interface issues.
This January, the modifiedFront Puffin set sail for the Aje field with a hydrocarbon production facility designed to receive well fluids, separate and stabilize produced crude, store fuel in tanks, and to treat and discharge produced water and gas. The vessel also now has gas compression for artificial lift of wells, and a tandem offtake and mooring system and floating hose arrangement that allows crude transfer to tankers. Following installation and commissioning of the facilities in March, first oil from Aje flowed in May.