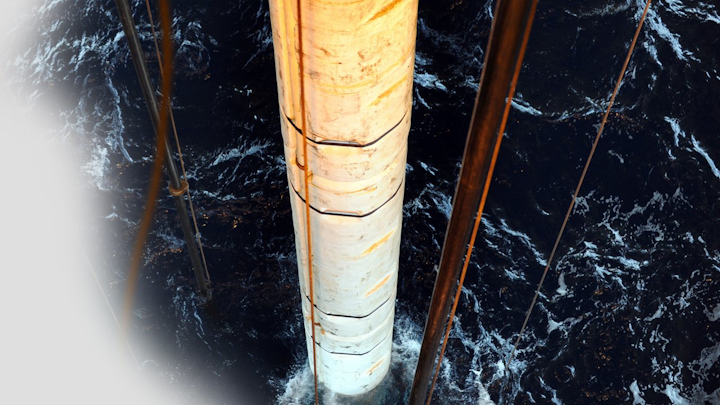 (Courtesy Equinor)
Offshore staff
STAVANGER, Norway – High costs have scuppered plans for a downscaled ship-to-ship oil transfer terminal in northern Norway receiving production from fields in the Barents Sea.
Equinor and its partners in the Johan Castberg project, Vår Energi and Petoro, will now persevere with conventional oil offloading from the field's floating platform, as outlined in the plan for development and operation (PDO).
In March 2018, the partners halted investigations into a full-scale oil terminal and commissioned a new study of alternative solutions for the proposed site at Veidnes in Finnmark County. The study team examined various options for ship-to-ship oil transfer in a fjord or by a quay.
"In a demanding period for the industry we have managed to develop Johan Castberg into a profitable project. We have however not been able to develop a profitable export solution for the Johan Castberg oil involving a terminal at Veidnes," said Anders Opedal, executive vice president for Technology, Projects and Drilling in Equinor.
The studies tool into account current and future volumes. Based on anticipated volumes from Johan Castberg and the (already producing) Goliat field, the conclusion was a financial loss before tax of around NOK3.6 billion ($400 million) compared to oil export directly to the market.
Under a large-volume scenario, including other proven Barents Sea fields, the financial loss before tax is estimated was just above NOK2.8 billion ($309 million).
One of the drivers behind the terminal had been earlier estimates of a much higher resource basis for the Johan Castberg area, although that was not borne out by subsequent drilling, and the oil price slump that followed in 2014 and uncertainty regarding phasing in of future Barents Sea volumes ruled out a land-based oil transfer terminal in Finnmark.
However, plans for a supply and helicopter base in Hammerfest for Johan Castberg in the development and operating phases have not changed, and the operations organization will be in Harstad.
Early next year a four-year development drilling campaign will get under way on the field involving a total of 30 wells. The supply base for the Transocean Enabler semisubmersible drilling rig will also be in Hammerfest.
12/13/2019