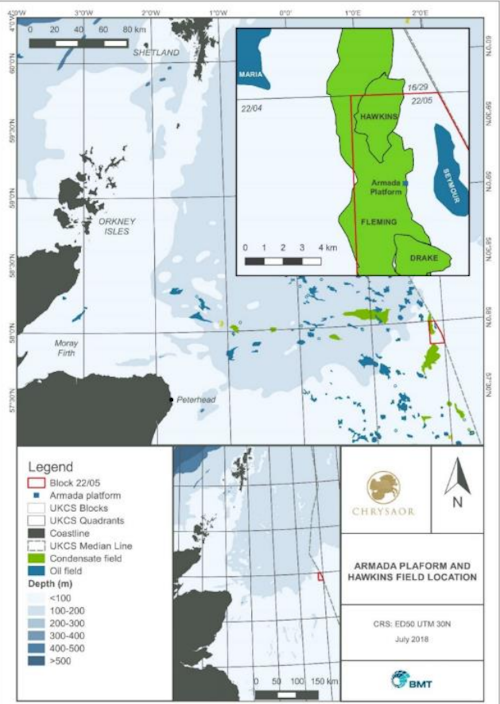 (Map courtesy Chrysaor)
Offshore staff
LONDON – Chrysaor North Sea Ltd. has submitted a letter of application to the Oil and Gas Authority to increase production from the Hawkins and Seymour fields, 220 km (137 mi) offshore in the UK central North Sea.
Both fields are produced through the Armada platform in block 22/05, commissioned by BG Group in 1997.
The facility currently processes produced hydrocarbons from seven other reservoirs comprising Fleming, Drake, Hawkins (the Armada fields), and Seymour, Rev, Maria and Gaupe (North and South) – the latter three in Norwegian waters.
Between 2013 and 2018, oil and gas production has decreased at the platform, but this situation should be reversed following two planned new production wells in 2020 (Hawkins: 22/05b-A13 and Seymour Horst: 22/05bA14).
Chrysaor plans to drill both from the Armada platform.
10/01/2019