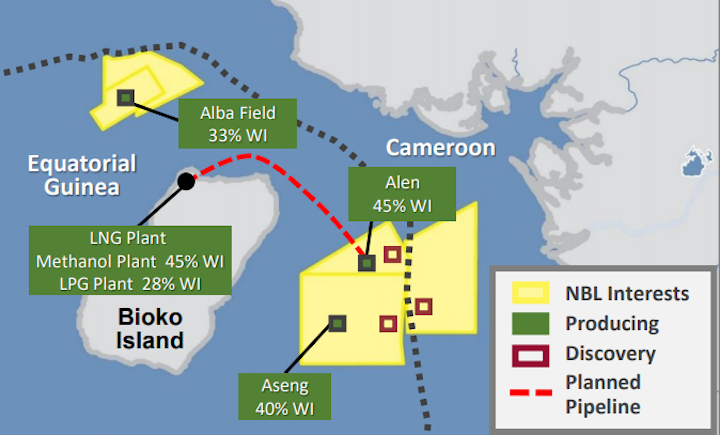 (Courtesy Noble Energy)
Offshore staff
MALABO, Equatorial Guinea – The Ministry of Mines and Hydrocarbons in Equatorial Guinea has approved a $90-100 million offshore gas pipelay award to Saipem.
The 70-km (43-mi), 950-MMcf/d capacity pipeline will take gas from the Noble Energy-operated offshore Alen field to the onshore Punto Europa LNG complex at Bioko Island.
First gas is set to be delivered during 1Q 2021. Previously all gas produced from the Alen field has been re-injected.
The final investment decision for the gas monetization project of the Alen-Backfilling unit was taken in Malabo in April. The "backfill" links producing gas fields in Equatorial Guinea to the country's onshore LNG facilities.
11/07/2019