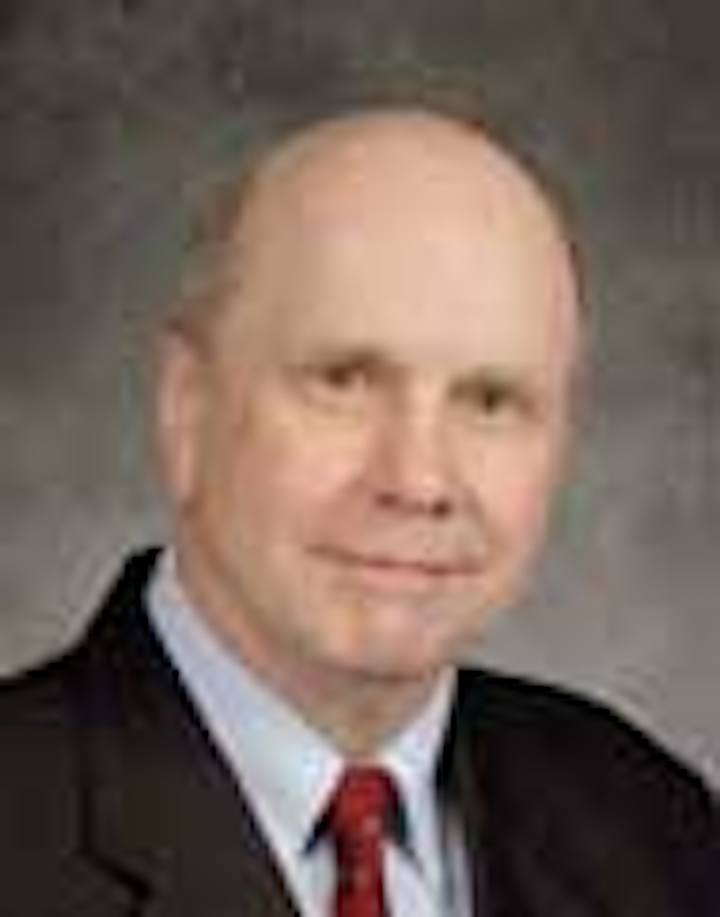 | | | |
| --- | --- | --- |
| | | Gene Kliewer • Houston |
Electromagnetic Geoservices ASA has received a $2.7-million contract to supply 3D EM data acquisition in the Barents Sea to OMV (Norge) AS and its partners in PL537. The survey will commence in July using the vessel Atlantic Guardian.
TGS has two multi-client geochemical seafloor sampling and seep studies offshore Canada and in the Barents Sea. Sampling locations for both programs were identified using recently acquired multi-client seismic data.
The Labrador Sea Sampling 2014 will be collected in partnership withVBPR and PGS, and is a multi-client geochemical seafloor sampling and hydrocarbon seep study offshore Newfoundland and Labrador, Canada. The project will provide data along the 1,200 km (745 mi) long Newfoundland-Labrador coastline with its seep anomalies on the seafloor. In addition to the seep samples, TGS will acquire heat flow measurements to constrain basin models.
The Barents Sea Sampling 2014 will be acquired in partnership with VBPR and focuses on blocks within the Norwegian 23rd licensing round, specifically in the greater Hoop area and in the newly opened southeast Barents Sea. The work will cover multi-client geochemical seafloor sampling and seep studies plus stratigraphic sampling.
The scarcity of well data in the central Barents Sea makes stratigraphic sampling of the reservoir section key for exploration in the area. All hydrocarbon seep samples will be collected using the gravity coring and the results are expected to provide information on the depositional environment, maturation, and age of the hydrocarbon source.
Data acquisition will commence during 3Q 2014 and initial data is scheduled to be available to clients in 2Q 2015. The projects are supported by industry funding.
TGS also has acquisition of Snipe Phase 52, a new long-offset 2D multi-client survey in the ultra-deepwater US central Gulf of Mexico. The survey will include 12,000 km (7,456 mi) of data.
"The new project will provide long-offset, high-resolution data required to image potential reservoirs in the lower Tertiary and deeper, as our understanding of the basin and depositional processes continues to evolve," said Rod Starr, SVP Western Hemisphere for TGS. "The Snipe Phase 52 program will extend to the US-Mexico international boundary and will complement TGS' previously announced plans to acquire 2D data in the southern Gulf of Mexico waters, pending permits from the Mexican authorities."
The seismic data will be acquired by theM/V Osprey Explorer towing 12,000 m (39,360 ft) cable length. The project will commence in 3Q of this year and final data will be available to clients in 4Q 2015. The survey is supported by industry funding.
TGS andFairfieldNodal have executed a multi-year collaboration agreement to develop, plan, and execute multi-client Full Azimuth Nodal seismic surveys in the US Gulf of Mexico shelf region. The project will combine FairfieldNodal's Ocean Bottom Node Z700 technology with TGS' imaging solutions.
PEMEX recently awarded CGG a contract worth about $200 million for ocean bottom cable 3D-4C seismic work in the Ku Maloob Zaap oil field and the light crude oil fields of the Bay of Campeche in the Gulf of Mexico. The acquisition will be conducted by Seabed Geosolutions – the joint venture that CGG and Fugro incorporated in early 2013 to handle all seabed-related seismic acquisitions. CGG will be processing all in-field data for Pemex. Operations are under way and expected to be finalized in 3Q 2015.
Australian energy companyWHL Energy Ltd. and VIC/P67 JV partners, AWE Ltd. and Tap Oil Ltd. are assessing the final seismic volume report for the La Bella 3D seismic survey. The fully processed seismic volume report has been compiled by CGG Services SA following acquisition of 928 sq km (358 sq mi) in the Otway basin, offshore Victoria, in late 2013.
Under the terms of a farm-out agreement reached between WHL Energy and AWE the latter can earn up to 60% equity in VIC/P67 by funding 75% of the cost of the "La Bella" 3D seismic survey up to a cost cap of $9 million. Following review of the seismic data, AWE can surrender its interest in the permit or to commit to drilling two exploration wells at either 30% or 60% working interest, and has until Oct. 24 to decide.
Elsewhere off Australia,Dolphin Group ASA has a contract from TGS for Nerites Season 2 in the Bight's deepwater Ceduna sub-basin in Australia covering 13,000 sq km (5,019 sq mi). Season 1 was carried out by Polar Duchess and she will return together with a second Dolphin high-capacity vessel in 4Q 2014 or 1Q 2015 to complete this program.
Landmark acquires Neftex
Landmark Software and Services has acquired Neftex Petroleum Consultants Ltd., a UK-based company that specializes in sequence stratigraphy-based products and consulting for subsurface risk reduction.
The Neftex Earth Model integrates millions of data points to deliver a global overview of the geological history and resource development of the Earth.
Neftex's 4D "digital model" of the subsurface is driven by this proprietary global sequence stratigraphy framework that allows geoscientists to use a single global platform to search, discover, analyze, and integrate geoscience data and interpretations.
The Neftex Earth Model Base Module provides tectonic and stratigraphic data and framework interpretations to underpin regional exploration. Additional Neftex Earth Model Modules deliver supplementary licensed datasets for each region across the globe. This gives the ability to compare stratigraphic sequences for a particular basin with other basins around the world during the same time period for an improved ability to predict outcomes based on the performance of proven basins. Operators will be able to identify potential exploration prospects based not just in the basin of interest, but also within the context of a global framework reference.
"We believe the next step change will be achieved by integrating high-quality and trusted expert data interpretations with the exploration science embedded in application software," said Nagaraj Srinivasan, vice president of Landmark Software and Services. "The integration of the Landmark and Neftex technology suites will result in a digital subsurface representation that is uniquely tied to one stratigraphic model and delivered instantly for any region in the world. Customers should increase the reliability of their modeling efforts and accelerate the search for new reserves, a critical capability in driving upstream business performance."
By integrating data and interpretations from the Neftex Earth Model with the DecisionSpace application platform, Landmark says it expects to improve its customers' ability to explore more prospects faster, and obtain subsurface insight to better predict drilling results.
MicroSeismic advances real-time analysis
MicroSeismic Inc. has released new technologies to allow for advanced real-time analysis.
Automatic Moment Tensor Inversion (Auto MTI) allows for the provision of source mechanisms on every event in real-time to help understand how the rock is breaking, leading to improved understanding of the reservoir.
Event Editing features machine learning software with an advanced algorithm to analyze a dozen or more event attributes simultaneously.
Anisotropic Calibration uses advanced seismic anisotropy techniques to increase the speed and accuracy of results and the ability to interpret data in real time.